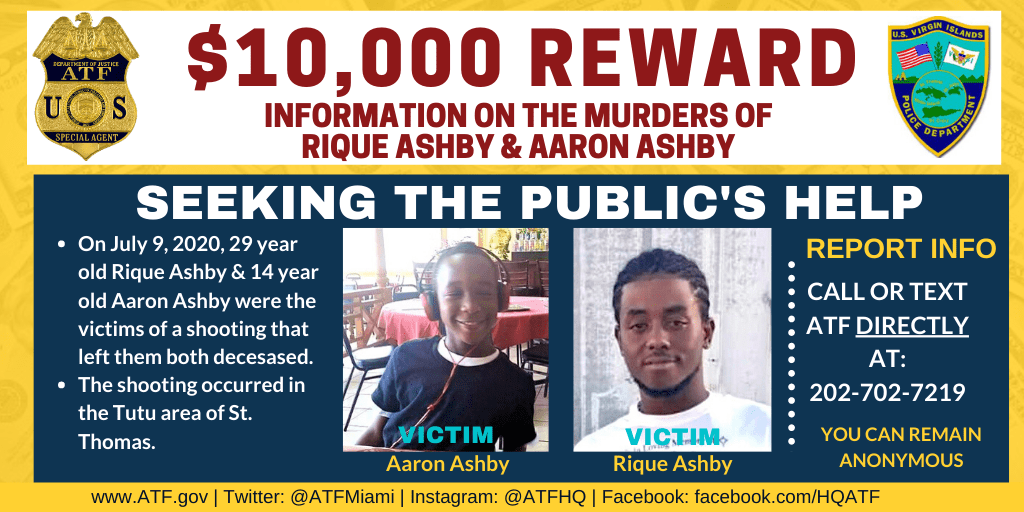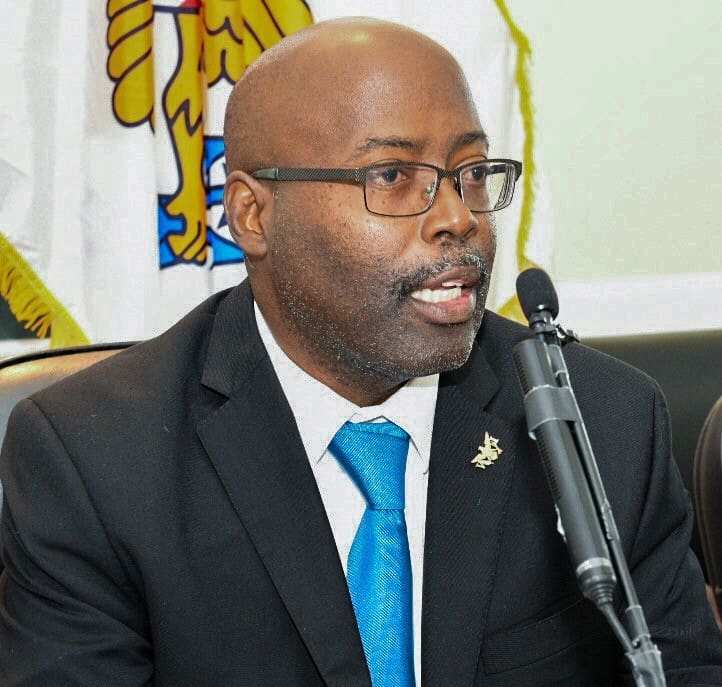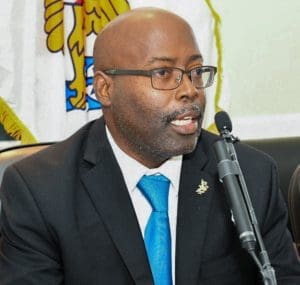 There are no suspects yet, or persons of interest, but V.I. Police officials said Friday that they do have small pieces of information on St. Thomas' most recent double homicide, the murder of Rique Ashby, 29, and his cousin Aaron Ashby, 14, on July 9. What the VIPD needs is the community to provide bigger pieces in order for them to pull together the final puzzle.
The two Ashbys – Aaron was the younger cousin of Rique – were gunned down in broad daylight a little more than a week ago. Rique was working with A-9 Trucking, emptying a debris bin at the shuttered Tutu Hi-Rise housing community on Thursday, July 9, when they were shot and killed.
They were the 14th and 15th homicide victims on St. Thomas since the beginning of the year, the 26th and 27th in the territory, according to the Source's homicide list.*
Speaking at a press conference Friday, V.I. Police Commissioner Trevor Velinor gave insight on what the two cousins were like, gleaned from his conversations with the victims' families. Aaron was an aspiring lawyer who liked to play steel pan while Rique was a young man on the verge of turning his life around. And, with the murders happening in broad daylight in the early hours of the afternoon, someone had to have seen who killed them, Velinor said.
This is when it is up to the community to say something, either by calling into the V.I. Police Department or the anonymous tip Crime Stoppers USVI, which can be reached at 1-800-222-8477 (1-800-222-TIPS), officials said.
At a separate press conference Thursday, Gov. Albert Bryan, Jr. offered an explanation for the lack of information coming from the community.
"We are a community that has developed a culture of fear," the governor said, adding that instead of blaming politicians, residents should hold accountable the people "pulling the trigger."
"So many of our young people are dying in the streets for whatever reason, and I want to see them arise up around that," Bryan said. "If our Black men in the Virgin Islands got serious about crime and gun violence and actually spoke up, it would stop, but like I said, we were still confronting the longstanding epidemic of violence in our community."
There is a $10,000 reward for information leading to an arrest in the Ashby murders, and Bryan said he is committed to solving the case.
"And for every single one of the other 25 people who were murdered in the past year, let's get the guns away from the people who are committing these crimes," he said. "If you know something, say something. It is time that we kick a little butt on crime."