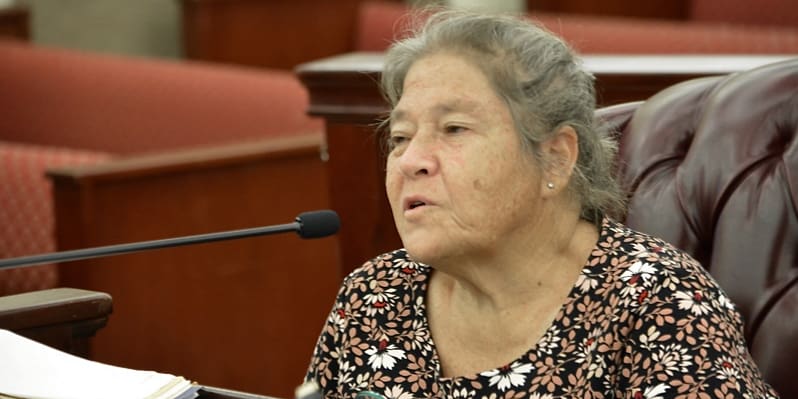 Members of the V.I. Senate's Finance Committee pressed officials from the Magens Bay Authority Board of Directors to create new food and drink concessions that reflect Caribbean culture in both Magens Bay Park and Smith Bay Park.
Park board members expressed reluctance, saying preserving the parks' natural resources was more important.
During Tuesday's budget hearing, senators were told the current concessions at Magens Bay, which offers standard American cuisine and was previously void of Caribbean cuisine, have been leased by a single family for more than 30 years.
The Authority is not only responsible for the 58 acres at Magens Bay Park, but also the 22 acres at Smith Bay Park, locally referred to as Lindqvist Beach. Lindqvist has no food concessions, and senators want this to change.
"It has been some time now that you have taken control of that park, and it's becoming more and more popular. That's something that can happen tomorrow. You have four vendors, you choose, and you put them there … that is revenue waiting to be had," Sen. Marvin Blyden said.
While Magens Bay Park has historically been financially self-sufficient for years and requires no funds from the government, the Authority's General Manager Hubert Brumant said gate receipts at Smith Bay Park have never fully supported the costs of operating that facility. Instead, Brumant said the money to keep Smith Bay Park open has come from the operating income of Magens Bay Park. To date, the board of directors has loaned Smith Bay Park $610,916.
Blyden said the need for revenue is precisely why concessions at Smith Bay Park should be made available to the public.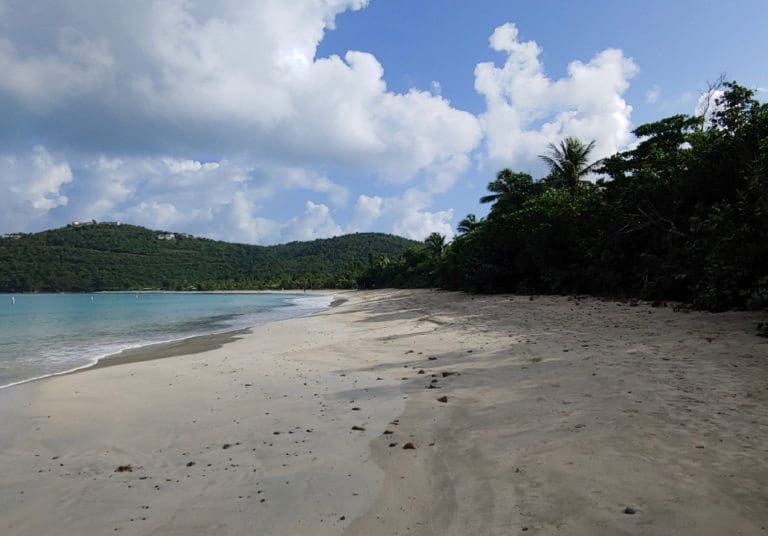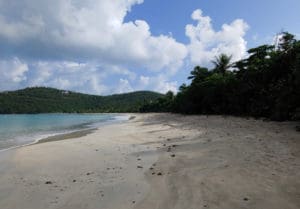 Putting some sort of food concession on Lindqvist Beach "is automatic revenue for you. That beach is one of the most beautiful beaches, to me, on this island, and it's always packed, and people are always looking for food to eat. I believe it will be a great service to many individuals, especially tourists … Many times, I see them on the beach and talk to them, and they are looking for local food," Blyden said.
But Magens Bay Authority Chairwoman Katina Coulianos insisted that it is not as simple as putting in food concessions and that the board is more concerned with preserving the beaches and natural space.
"These are parks. It is Smith Bay Park and Magens Bay Park, of which there are beaches that offer the sun and sand experience … trails, opportunities for hiking, and we have a lot of acres we want to develop," said Coulianos. "But a balance must be struck between people seeking fiscal opportunity for themselves and the preservation of the natural space."
"I realize that the Virgin Islands is a tourism economy, and the tourism dollars contribute a huge amount to the budget of Magens Bay Authority. But the development of these parks cannot be wagged by the tail of tourism. The development in these parks has to be focused on the natural resources and on the restrictions of our deeds," Coulianos said.
Currently, Magens Bay concessions generate about $250,000. Coulianos said while revenue from concessions could be obtained through development at Smith Bay Park, the Authority remains reluctant and does not wish to tarnish the uninterrupted landscape.
Sen. Kurt Vialet said he understood the need to conserve the beaches, but if concessions are already being offered at Magens Bay Park, they should offer a local experience.
Brumant said the Authority has spoken with the restaurant that currently services Magens Bay Park and there have been changes to the menu, but many of these changes proved unwanted. Items like johnny cakes and salt fish were added, but he was told the items did not sell.
Recently, the St. Thomas Coastal Zone Management Committee approved a request to expand the infrastructure at Magens Bay Park and build a new concession building, which would include a conference room and office space. But ultimately, the decision for additional concession stands at either park rests with that Magens Bay Park Authority, an entity that remains apprehensive of exchanging the natural wonder of the parks for monetary gain.
Committee members – Sens. Vialet, Blyden, Donna Frett-Gregory, Oakland Benta, Allison DeGazon and Janelle Sarauw – were present for the Finance hearing. Sen. Dwayne DeGraff was present for the hearing but left before the Magens Bay discussion.