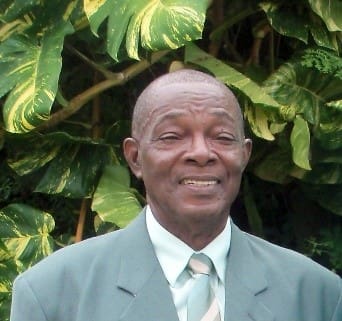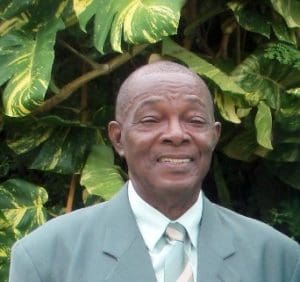 Edward Chapman Sr. of Estate Mary's Fancy died on July 4. He was 79 years old.
He is survived by his spouse, Agnes Almira Chapman; children: Linda Strickland, Edward Chapman Jr. and Inga Chapman; grandchildren: Anthony Benjamin III, Edward Chapman III and Ethan Chapman, and Joy and Josiah Strickland; son-in-law, Tommy Strickland;  daughter-in-law, Youri Chapman; siblings and their spouses: Wendell (Violet), Martin (Rose), Wilfred (Shirley), Julian (Ingrid) and Cecil (Vanita) Chapman, Helen Liburd (George), Ilena Walters (Vincent) and Ophelia Smith (Vassel).
He is also survived by nieces and nephews: Edmond Chapman, Naomi, Veronica and Clarissa Chapman, Verna Bannis, Akeeta Brazier-Ross and Jemma Chapman, Tanya Chapman-Mattis, Tabitha, Orson and Djallon Chapman, Julene Dorsett and Stephen Chapman; George, David, Timothy and Ruth Liburd, Eunice Jefferson, Merville, Vera and Dave Walters, Jennifer Miller, Matthew, Luke, Rebekah, Annette and Sophie Smith, Patricia Ramrozafy, Llewellyn, Claudette Chapman and Carole Chapman-Pemberton.
Other survivors include sisters-in-law: Claristine Chapman, Olivia Maynard, Viola Barnes, Rhoda Procope, Ruth Dascent and Esther Merrick; extended family: Ward, Boyce, Williams, Grant, Phillip, and Freeman families; special friends: Midland Wesleyan Holiness Church family, Alex Brown and family, Jose Acosta and family, V.I. Port Authority staff, Jan Richards and family, Orville James, Austin and Vivian George and family; special thanks and acknowledgments: Sylvia Archibald (caretaker), Maliem James (caretaker), Continuum Care, JFL Hospital staff; as well as other relatives and friends too numerous to mention.
A viewing will be held from 3-5 p.m., Monday, July 20, at James Memorial Funeral Chapel.
The funeral service and burial will be held at 10 a.m., Tuesday, July 21, at Kingshill Cemetery. The family requests that attendees wear a face mask and adhere to social distancing guidelines.