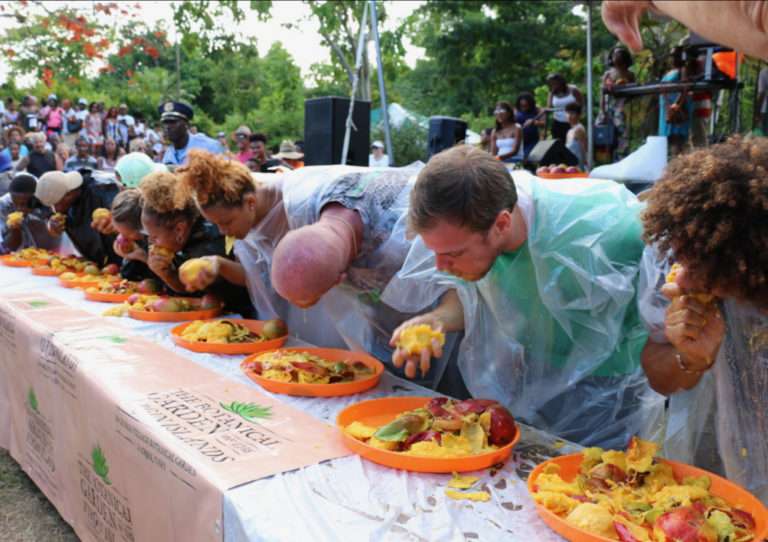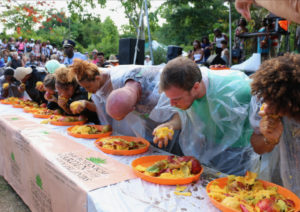 Summertime in the Virgin Islands means that mango season is at its peak. Unfortunately, mango lovers who look forward to their favorite festival each summer will have to attend the 24th annual Mango Melee virtually this year.
Because of the COVID-19 pandemic, many anticipated events have been forced to go virtual or cancel until next year, and Mango Melee is no exception. This mouth-watering event is usually held on the grounds of the St. George Village Botanical Gardens. It showcases tropical fruits, foods and drinks that feature the ingredient of the day – mango.
The virtual broadcasting will take place from 3:30 to 6 p.m. Sunday on the St. George Village Botanical Gardens Facebook page.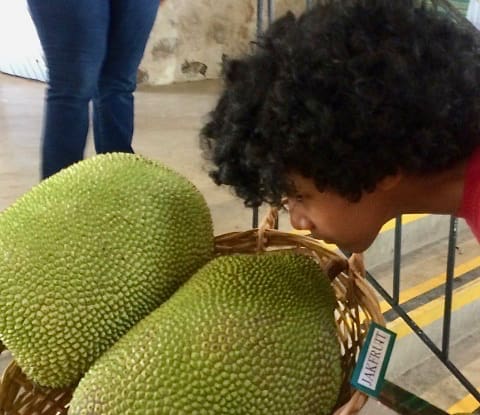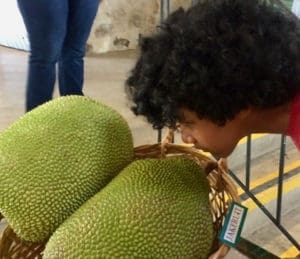 Created in 1997 as a suggestion to bring local families to the garden to highlight educational programs, Mango Melee has drawn thousands of people to enjoy activities, local shopping and locally made delicacies.
Viewers can expect to see such activities as the annual children and adult eating mango eating contest, a perennial favorite. There will also be mango cooking demonstrations, mango mixology with local bartenders and other mango-related features throughout the day. Proceeds donated to the event go to the St. George Village Botanical Gardens. Some of the sponsors include the Virgin Islands Department of Tourism, the Virgin Islands Consortium, Seaside Market & Deli, Plaza Extra East, Leslie Stillwagon, Mall of St. Croix, Viya, JKC Communications, Isle 95, WJKC and Mongoose 104.9 and Cultured Naturals Body Care.