The Department of Education has released its new facilities master plan, a more than 500-page document available on the department's website, and announced it will hold a virtual public forum on the plan, where the public can ask questions, beginning at 5:30 p.m. Thursday on the Government House Facebook page.
"Education is the main driver of what a Virgin Islander will do for years to come, and we want to make sure that we have schools that are not only equipped with the technology to power that, but with an atmosphere that makes a V.I. child understand that they are a winner from the time they start," Gov. Albert Bryan Jr. said in a news conference Monday.
The plan is the product of months of work put in by a New Schools Advisory Board of key education stakeholders, community members and government officials, along with efforts from the DLR Group, a design firm that partnered with Education for the project.
According to the document, in 2018 and 2019 the department hosted 11 community meetings with almost 500 stakeholders tasked with establishing seven guiding principles that would inform the plan and bring new schools being constructed in the territory up to industry standards. Guiding principles include supporting the whole child's development across time; integrating technology to support in class and online news; and addressing issues of cultural, local and economic competency, among others.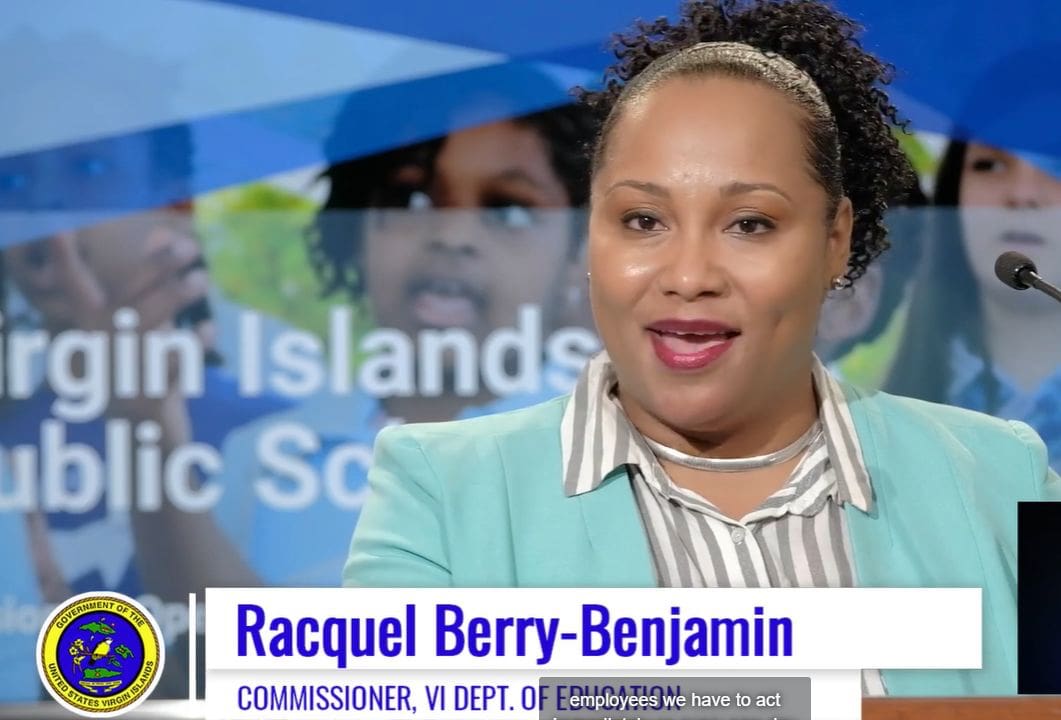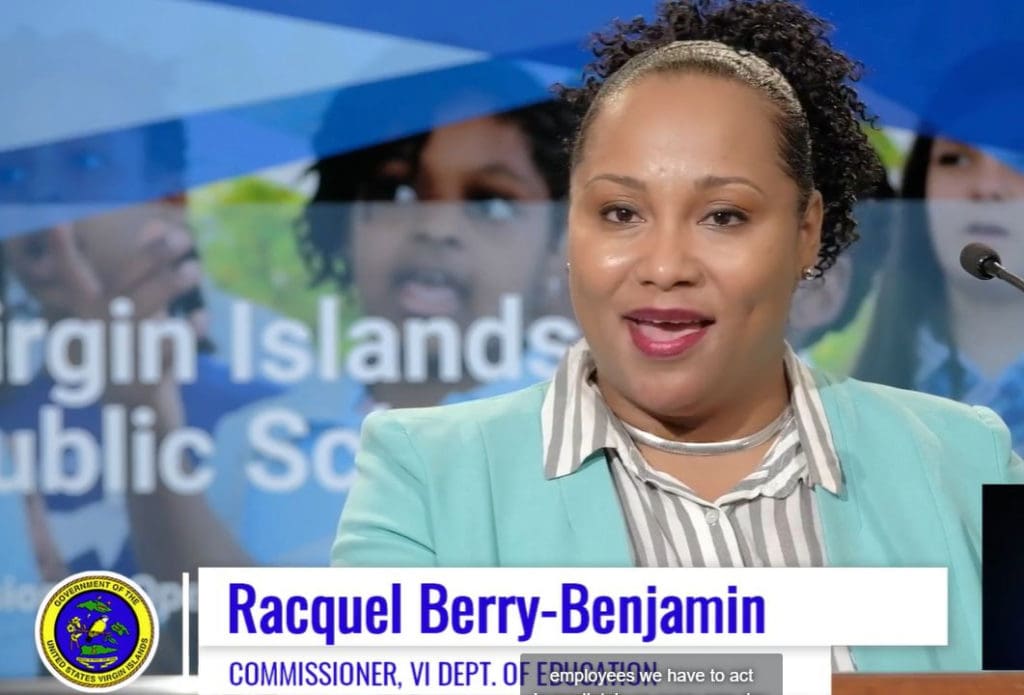 "It means new sound, solid, strong and resilient buildings designed to accommodate curriculums of the future and learning and working spaces that our current aged facilities are unable to provide," Education Commissioner Racquel Berry-Benjamin added at Tuesday's press conference, as she described the plan as a "significant milestone" in the evolution of education and educational development in the territory.
The plan also reduces the number of existing school sites to 18, identifying some for rebuilding and others for modernization and expansion.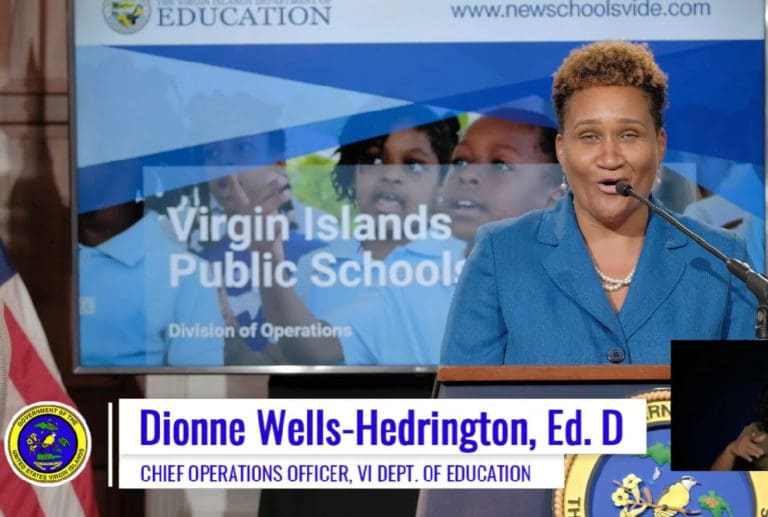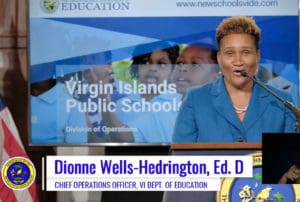 "This document helps us set our expectations in regard to what our facilities are going to look like in the future, and says to our community, students and staff that we understand the facilities we are currently working in are subpar. Now, we have the opportunity to fix those for you," Education Department Chief Operating Officer Dionne Wells-Hedrington said Monday. "It's about forward movement, it's about making changes that benefit the children of this territory and it's long, long overdue."
Now that the plan has been released, Wells-Hendrington said the next steps are putting together "bridging documents," or proposals for architectural and engineering firms from the schools, and working with the Federal Emergency Management Agency to "receive the funding we need in order to make this a reality."
Office of Disaster Recovery Director Adrienne Williams-Octalien explained Monday that while there is no money allocated by FEMA for construction yet, there has been a little more than $10 million received for planning, a process that she said has to be done "properly."
"The rebuilding of schools cannot be done haphazardly. We must engage in comprehensive planning so we can ensure that by the end of the day when the funds are received, these schools will be able to be built properly," she said. Williams-Octalien added that her office is working with Education and FEMA on getting through a 19-step process required for the approval of funding needed for any repairs and construction.
Schools identified for rebuilding are:
St. Croix:
Arthur A. Richards Elementary (PreK-8) at the Evelyn M. Williams Elementary School, Alfredo Andrews Elementary (PreK-8) and Central High School St. Croix Central High School
St. Thomas:
Ulla F. Muller School (PreK-8) and Charlotte Amalie High School
St. John:
Julius E. Sprauve School (PreK-12)
Schools identified for modernization and expansion are:
St. Croix:
Claude O. Markoe School (PreK-8), Juanita Gardine School (PreK-8) and Pearl B. Larsen School (PreK-8)
St. Thomas:
Jane E. Tuitt Elementary (PreK-3), Joseph Sibilly Elementary (PreK-3), Lockhart Elementary (PreK-8), Yvonne E. Milliner-Bowsky (PreK-8), Bertha C. Boschulte (PreK-8) and Ivanna Eudora Kean High School
Cultural and discovery centers are also proposed for sites that are currently closed or not in use, including the Leonard Dober Elementary School on St. Thomas and John H. Woodson Jr. High School on St. Croix.