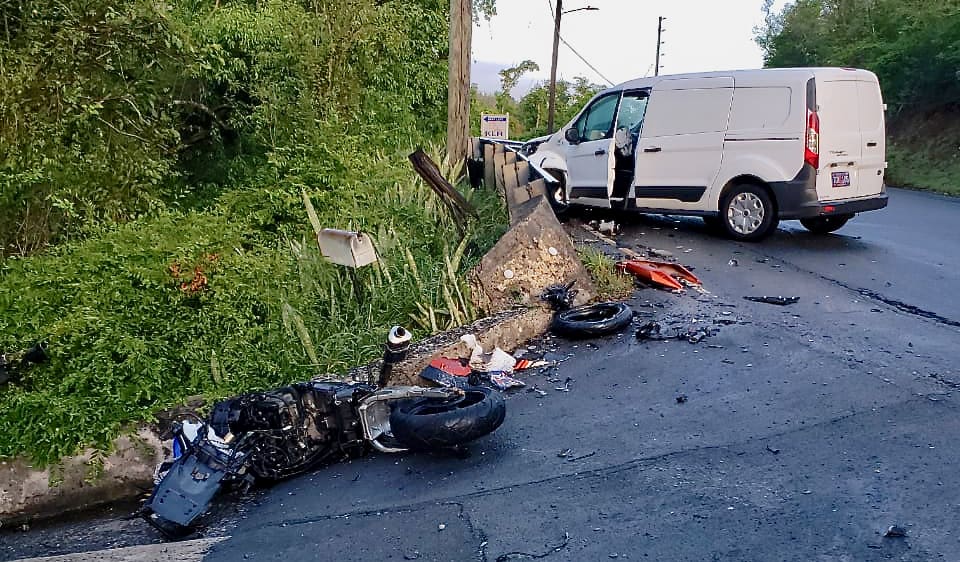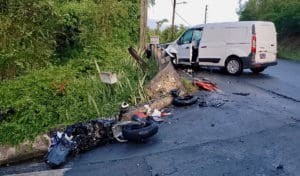 A collision between a motorcycle and a minivan early Sunday on Weymouth Rhymer Highway left the motorcycle rider dead and injured the driver of the minivan.
The deceased man was identified by the V.I. Police Department as 32-year-old Rudy Jeanne.
According to police, at about 5 a.m. July 5 the 911 emergency call center dispatched officers to Weymouth Rhymer Highway, in the area of the Donoe Road intersection, to a report of an automobile collision. Upon arrival, officers found evidence of a collision between a minivan and a motorcycle. The body of an unresponsive male was lying in the eastbound lane.
Police said the minivan was traveling west on the roadway and the motorcycle east. The vehicles collided and the motorcyclist was thrown from the motorcycle.
Emergency medical technicians on the scene concluded that Jeanne, the rider of the motorcycle, had no signs of life. The driver of the minivan was transported to the Roy L. Schneider Regional Medical Center for treatment and released.
Police urged anyone with information that can help police determine what happened to 911 or the Traffic Investigation Bureau at 340-774-2211.