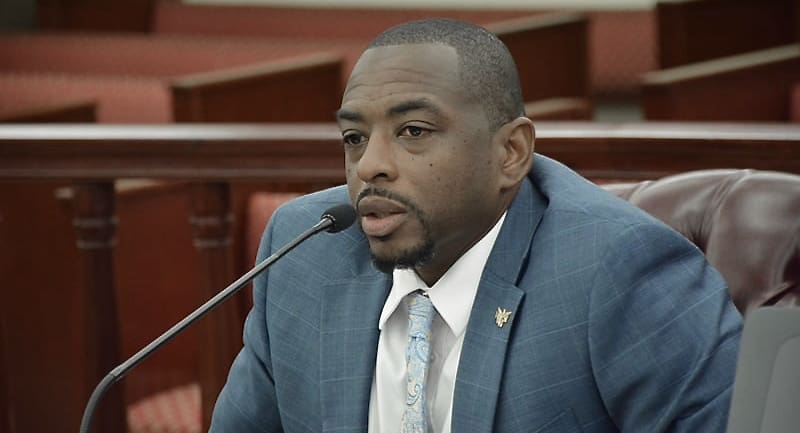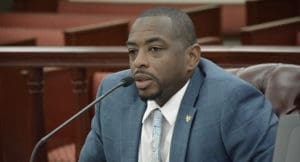 Work on the U.S. Virgin Islands' parks and public spaces is in disarray, but Sports, Parks and Recreation Commissioner Calvert White told the Senate Finance Committee the department has obtained significant funding and is prepared to proceed – carefully.
During Thursday's Finance Committee hearing, White said 58 projects have qualified for public assistance funding through the Federal Emergency Management Agency and are in various stages of completion.
As of June 22, four of the projects are on hold, seven projects are in development, one is awaiting the federal-share budget, three are awaiting FEMA funding adjustments, two are in the process of receiving bids, four are partially completed, two are in the process of obtaining purchase orders, four are works in progress and two have been completed.
"Keep in mind that having a project obligated is only half the battle," White said.
"The progress of these projects has been slow and frustrating to many. The process of getting a project obligated is long, tedious and sometimes disheartening. It is my job to ensure the proper documentation of these projects, so that each receives the full amount of funding allowed, and to ensure they are expertly executed," White said.
Fearing delays and incomplete projects, White said if projects were rushed the department could find itself in "a situation where a project was approved only to find out later that we received insufficient funding for a project due to undocumented damages."
Several things must take place before a project can begin. After funding is secured, scopes of work for the projects needs to be both completed and approved, then the federal cost-share budget has to be placed in the system. Only then can the solicitation of bids begin, he said.
White said the department is requesting the Legislature reprogram certain funds – specifically, $200,000 in funds from 2012 GRT bonds. These funds would be designated towards fixing the existing basketball courts in the territory.
"I would like to do some things that I would say are short-term but have a big impact, which is repaving, resurfacing and doing a lot of our basketball courts. If I can get that money, that would cover the basketball courts around the territory," White said. He added that the cracks seen on those court surfaces are not hurricane-related so the department will not receive FEMA funding for those repairs.
The following is a list of the department's projects that White provided updates on during the budget hearing:
– Vincent Mason Pool and Mon-Bijou Park debris removal have been completed.
– David Hamilton Jackson Park is completed and the department is awaiting reimbursement in FEMA funds.
– Dorthea Tot Lot Park is 75 percent complete and was awarded nearly $20,000 in additional funding to complete the project.
– Omar Brown Park will likely be completed in two more months as the department has finished procuring contractors.
– Romeo Malone Center will likely be completed in two more months as the department has finished procuring contractors.
– Franklin Roosevelt Veterans Park will likely be completed in two more months as the department has finished procuring contractors.
– Fairchild Park and Emancipation Garden Park are quoted and the department has requested a purchase order, which will allow the entity to issue a notice to proceed where only then can contractors be solicited.
– Coki Beach, Milton Newton Park, Winston Raymo Center and Joseph Aubain Ballpark Facility along with French Town Tiny Tots Park have all had some work completed. The department is now waiting on a reevaluated scope of work.
– Isaac Boynes Ballpark will have work beginning shortly after July 21.
– Educator's Park repairs can begin once quotes come in from contractors and additional funding from insurance proceeds is requested by the department.
– Campo Rico Basketball Court, Emile Henderson Court and Clock Tower Plaza were all projects in which quoted costs surpassed FEMA approved project costs. The department has requested the release of insurance proceeds to cover the remainder of these projects.
– Smith Bay Tiny Tots Playground Park is just awaiting a federal-share budget.
– D.C. Canegata Complex is in the process of having the project scope of work completed. Once done, the Department of Public Works will need to approve it and then bids can be requested.
– Kirwan Terrace Ballpark is in the process of having its scope of work complete. Once complete and funds are released, the department will request bids.
– Emile Griffith Ballpark site visits are done and Springline Architects are developing the scope of work for the project.
– Vincent F. Mason Coral Resort Park and Pool project is pending an Environmental and Historic Preservation compliance review by FEMA that should be completed around July 7.
– Fort Frederik Beach, Cramer's Park Concession Stand and Cramer's Park Pavilion have all had site visits conducted and the scope of work is being developed for each project.
– Clinton Phipps Racetrack is on hold until pending legal matters between other parties are resolved.
– Winston Wells Ballpark is on hold until the modular units are removed.
– Honeymoon Beach Auxiliary Building is on hold because a private developer has leased the land around Honeymoon Beach.
– Doris Hodge Tennis Center is on hold until the department recovers damages from a motorist's insurance company after a vehicular incident.
All committee members – Sens. Janelle Sarauw, Kurt Vialet, Marvin Blyden, Oakland Benta, Allison DeGazon, Dwayne DeGraff and Donna Frett-Gregory – were present for the Finance hearing.