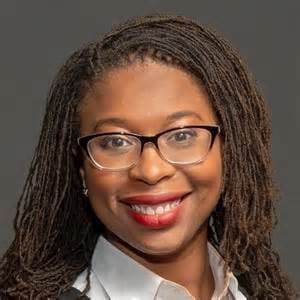 Recent events have placed a spotlight on the fact that not all persons in our community support the Black Lives Matter movement. On June 12, 2020, as President, I released a statement that the Virgin Islands Bar Association (VIBA), "Stands with the Black Lives Matter Movement and is Committed to Working Towards Positive Change." That commitment remains.
Comments by any individual member of the Virgin Islands Bar Association do not reflect the values, opinions or sentiments of the organization as a whole. We support inclusivity and diversity for all people, including those of all races, religions, gender, class and sexual orientation.
While we stand by the philosophy of inclusivity and diversity, as members of the profession, we are acutely aware that we live in a free society governed by a constitution that provides, as its first promise, the right of every person to be free in his or her speech. The First Amendment protects even that speech we may find outrageous, intolerable and even at times hateful.
It is important to note that the regulation of the conduct of an attorney concerning their practice as a lawyer is the role of the V.I. Supreme Court and, more specifically, the Office of Disciplinary Counsel. The association cannot limit the speech of its members even when that speech conflicts with the view of the board.
Every lawyer that practices in this jurisdiction must uphold the Oath of Office, which states in pertinent part "…that as an attorney and as a counsellor of this court, I will conduct myself uprightly and according to law, and that I will support and defend the Constitution and laws of the United States and laws of the Virgin Islands."
As members of the Virgin Islands Bar Association, it is our mission: "To promote improvements in the administration of justice and to monitor and advocate public policy issues affecting the judicial system. We also work to improve the community through public education and public service. These twin goals are reflected in our motto: Striving for Justice…Serving our community."
With that being said, the VIBA will conduct Continuing Legal Education aimed at addressing civility and one that encourages dialogue in the face of hate.
The VIBA will continue to advance the rule of law while working with the courts to serve our community.
For more information, contact:
Nesha Christian-Hendrickson Esq., President
Virgin Islands Bar Association
P.O. Box 4108
St. Croix, U.S. Virgin Islands 00822
(340) 778-7497