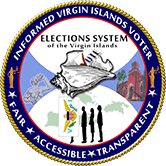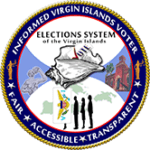 Supervisor of Elections Caroline F. Fawkes informs the public that the deadline to register to vote, in order to be eligible to participate in the Aug. 1, 2020, primary election is Thursday, July 2.
According to V.I. law, voter registration is closed for a period of 30 days immediately preceding and five days immediately following each election.
The Elections System of the Virgin Islands has extended voter registration hours effective Saturday, June 27, to Thursday, July 2. The extended voter registration will take place at the respective Elections System Offices:
St. Croix – Sunny Isle Annex (adjacent to K-Mart)
St. Thomas — 9200 Lockhart Garden (above Banco Popular)
St. John – Market Place Suite II, 3rd floor
***Voter Registration Deadline***
2020 Primary Election Extended Voter Registration Hours
Saturday, June 27, from 10 a.m. to 1 p.m.
Sunday, June 28, from noon to 3 p.m.
Monday, June 29, from 8:30 a.m. to 6 p.m.
Tuesday, June 30, from 8:30 a.m. to 6 p.m.
Wednesday, July 1, from 8:30 a.m. to 6 p.m.
Thursday, July 2, from 8:30 a.m. to 7 p.m.
For more information, contact the Elections System Offices, St. Croix, at 773-1021 or St. Thomas at 774-3107.