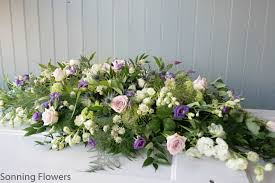 MaMa was a loving wife, mother, grandma, great-grandma, relative and friend. She was a master cook, caring for many.
Margarita "MaMa" Maria Cruz Feliciano (age 89) was given her Eternal Wings at her Estate Tutu home on May 19, where she lived since 1970. She was born October 18, 1930, in Fajardo, Puerto Rico, to Narcissa Figueroa and Dionicio Cruz (both deceased).
After spending her childhood in Puerto Rico, MaMa migrated to and spent the rest of her life on St. Thomas, USVI. Soon thereafter, she met her first husband, Franklin Francis, with whom she had her first three children (Lillian Blackwood, Frank Francis and Teresa Fontaine). After about 12 years of marriage, MaMa divorced and later reunited with her first love and second husband, Esteban "Papa" Feliciano. From this unity, Carmen Feliciano was born. Their 50 years of marriage ended when he passed in January 2009.
Not only was MaMa a devoted and loyal wife and mother, she was also an amazing friend, neighbor and church member. She was an incredible cook and an outstanding crossword "puzzler." MaMa had a revolving door at her residence for all visitors. Being the great host that she was, she accepted everyone with open arms and a gracious spirit.
MaMa will be remembered as an unselfish, calm, faithful individual who always had a bashful smile, even when times were tough. She always held on to the greatness she saw in everyone and forgave those who wronged her. She was patient and so understanding (as long as you had an awesome explanation).
MaMa was ever so calm and serene in her Catholic faith. From her early adulthood forward, she kept a special place in her heart for Sts. Peter & Paul Catholic Church and Holy Family Parish. She enjoyed gardening and loved her roses, seasonings and fruit plants. The saying, "it takes a village to raise a child" cannot compare to "it took 'MaMa' to raise us all." MaMa lived a great life, kept her faith and finished the race.
MaMa is survived by her four children: Lillian Blackwood (son-in-law, Wilmot), Frank Francis (daughter-in-law, Blanche), Teresa Fontaine (son-in-law, Derrick Sr.), and Carmen Feliciano (son-in-law, John Georges); 12 grandchildren: Linda, Tanya, Crystal, Tyrone, Terrance, Travis, Tiara, Derrick Jr., Maria, Jerell, JaNisah and Jazmyn; 17 great-grandchildren: DeMarcus, Trevor, Trinity, SeNasha, Sheniya, Shequan, Shakiel, Celiyah, DeAndre, Jenesis, Abigail, Mordecai, Nathan, Gabriella, AnnahBelle, Nyla, and Kapri; her great-great-grandchild, Se'Niyah; special friends: Linda Agustin, Anna Illaraza, Miss Queenie and Aunt Alma Wells; and many family members and friends too numerous to mention.
The funeral viewing will be held at 9 a.m. followed by a funeral service at 10 a.m. on Friday, June 19, at Turnbull's Funeral Home. Interment will be at Eastern Cemetery, Smith Bay.