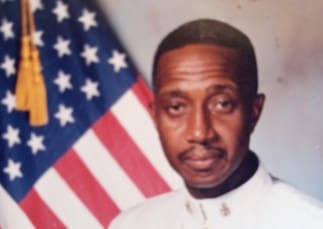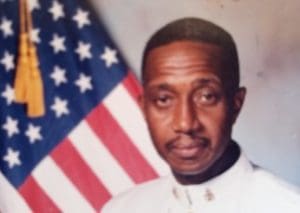 Gilbert L. Samuel, better known as "Chimie," died on March 19.
The viewing will be held at 9 a.m. followed by a funeral service at 10 a.m., Friday, June 12, at Turnbull's Funeral Home. Interment will be at Western Cemetery No. 1.
He is survived by his wife, Norma Pickard-Samuel; daughters: Trisha Samuel and Tracy Samuel-Glover; sons: Wilbur Francis and De'Shawn Samuel; grandchildren: Zanee, Ze'va, Ze'na, Za'ya, Jahasia and Staven Francis, Timari and Tamara Francis, Nicholas William Indiana Charly and Jason Chayce Glover; sisters: Erna Williams, Valerie Johnson, Jewel Harrigan, Carol Ann Samuel, Bernicia Maduro, Eltera Mercer, and Celia, Golda, Era and Louella Hermon; brothers: Leroy, Humphrey Jr., Dan and Calistro Hermon; and aunts: Erma George, Ena Knight, Delores M. Hansen and former Sen. Alicia "Chucky" Hansen.
He is also survived by uncles: James Sr., Raymond Dowe, Esdel Hansen Sr., Wade "Tex" Harrigan, Lorne "Chunky" Harrigan and Kenneth "Chubby" Williams; and nieces: Sherrie Ann William, Sharlene Mack, Shelise Milliner, Lisa Campbell, Rochelle Burke, Rozzette Maduro, Kiffany Smith, Khadesha Jones, Kinsley Smith, Krystal and Kristina Tonge, Ahliana Maduro, Jaysa Hermon Swasey, Delores Joseph Brooks, Lynnelle Coram Braveboy, Rochelle Mercer,  Calisha Hermon, Za-Marilyn and Za-Lysha Pickard Davis, Teniqua Knowles, Alexandra Burgos and Confe-ivette-Norma Burgos.
More survivors are nephews: Dr. Marc Harrigan, Rashad and Kevin Maduro, Lloyd J. Smith, Leroy Hermon Jr., Gerald Mercer Jr., Patrick Hermon, Elvin Donovan III, Iba K. Popo and Ishamael Pickard Burgos; great nieces: Chatique Claxton, Krystal and Kristina Tonge, Tiffany and Latoya Philips, Khadesha Jones, Ahliana Maduro, Kinsley Smith and Mikala Cooper; great nephews: Quincy Williams, Anthony Griffin, Kenneth Mack Jr., Tequan Johnson, Naeem Joseph and Khashad Mcbean; and cousins: former Sen. Carlton "Ital" Dowe, attorney Nicole Spencer, Caleem Johnson, Kemio Gracia,  Karter Smith, Akil Emanuel, Austin Andrews, Karen Gutloff, Elizabeth Hansen Watley, Derrick Williams, Alicia George Guiler and Carol Dowe Wooding.
Other survivors include godmothers: Flora Boynes Spencer and Doris Brin; godchildren: Asim Frett, Lloyd Smith, Monifa Williams, Jamila Crooke, Rahim A. Christian Sr., Jikelle Michaels, Kwana Jarvis, Makai Sibily abd J'nya Harry; mother-in-law, Marilyn Donawa; daughters-in-law: Arlene Harley and A'jala Martin; sisters-in-law: Donna and Myrna De-Altier Pickard; brothers-in-law: Donald and Ronald Pickard, and Clarence and Alfred Donawa; special friends: Amos "Nolo" Frett, Jasmine "Frenchie" Frett, Eve and Cherlyn Shulterbrandt, Lorelee Hendricks, Andre "Gravy" Francis, Laticia Jackson, Edward "San Juan" Jarvis, Wayne and Ursula Sprauve, Cheryl Plaskett, Clarence Richard, Yusuf "Cat Eye" Catta, Glenroy "Trini" Wiltshire, Rick and Phyllis Bush, Adrian "Ben" Francis, Otis "Big O" Martin, Julio Francis and Wayne Crooke.