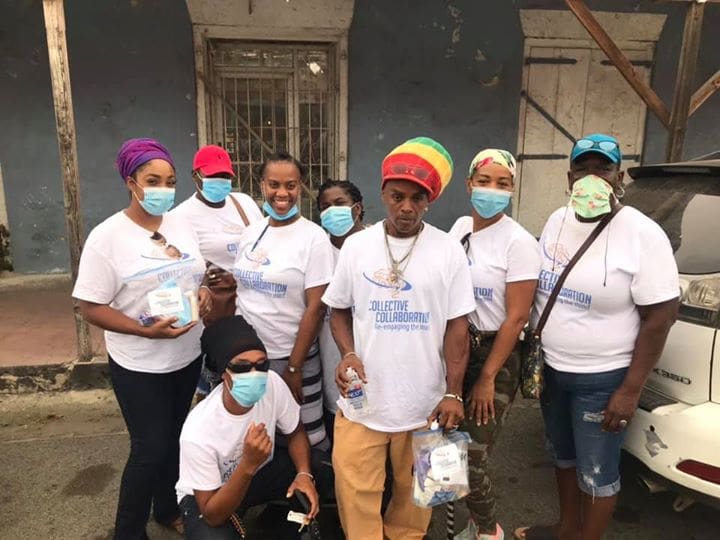 A group of health professionals and community members are taking matters into their own hands when it comes to helping the homeless and mentally ill, creating a non-profit named the Collective Collaboration.
"Collective meaning all of us. Collaboration meaning we have to collaborate on issues," said Karen Dickenson, founder and president of the organization. So far, the group has held two successful outreach events that feed, hand out care packages, provide showers, and assess the mentally ill and homeless who are 18 years of age and older.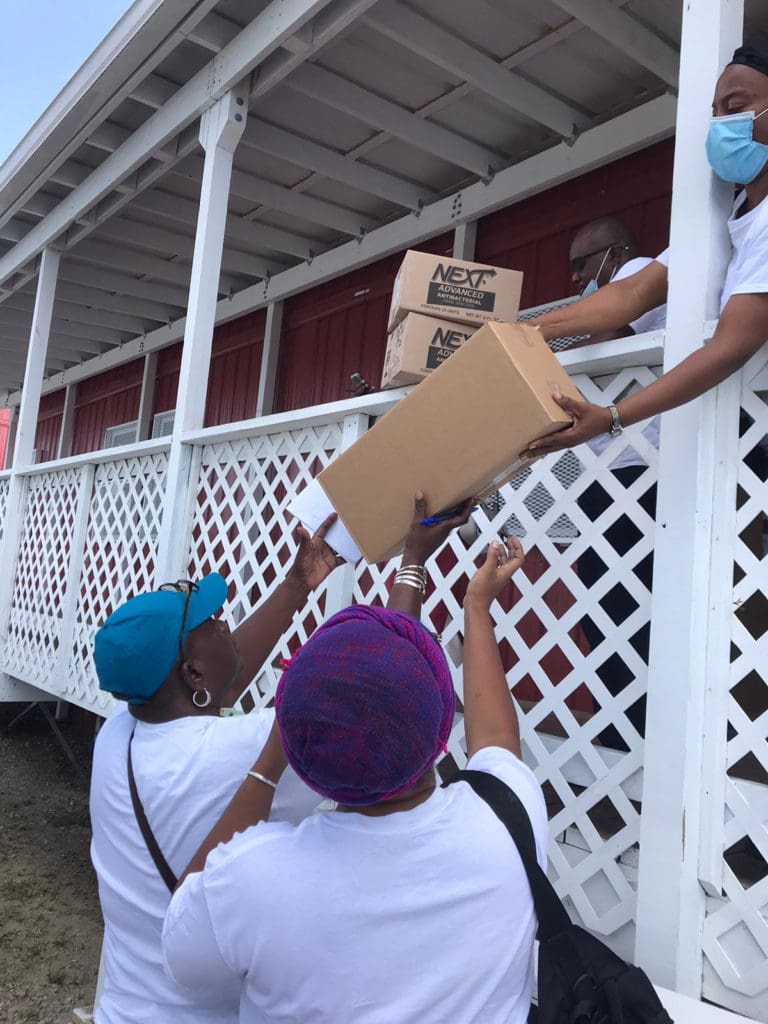 Dickenson, who is originally from St. Croix, currently resides in the Washington metropolitan area and works in the emergency management field focusing on trauma and crisis domestically and internationally. She has also had experience organizing similar groups that help the homeless in Washington.
While visiting St. Croix for a funeral last year, Dickenson's daughter pointed out an old classmate digging out of the garbage. "While driving, my daughter brought to my attention her classmate, and after realizing who it was, we both were saddened to see his mental condition seemed to be getting worse," she said. After a conversation with a couple of health professionals, it was a no-brainer what needed to be done, she added.
"Mental health affects us all personally and impersonally. It can affect you as a business owner, as a citizen, and even our tourism because we have visitors coming to the island. If we want to invite people to our home and make the home pretty for people to visit, we need to pretty up our home first." Dickenson said.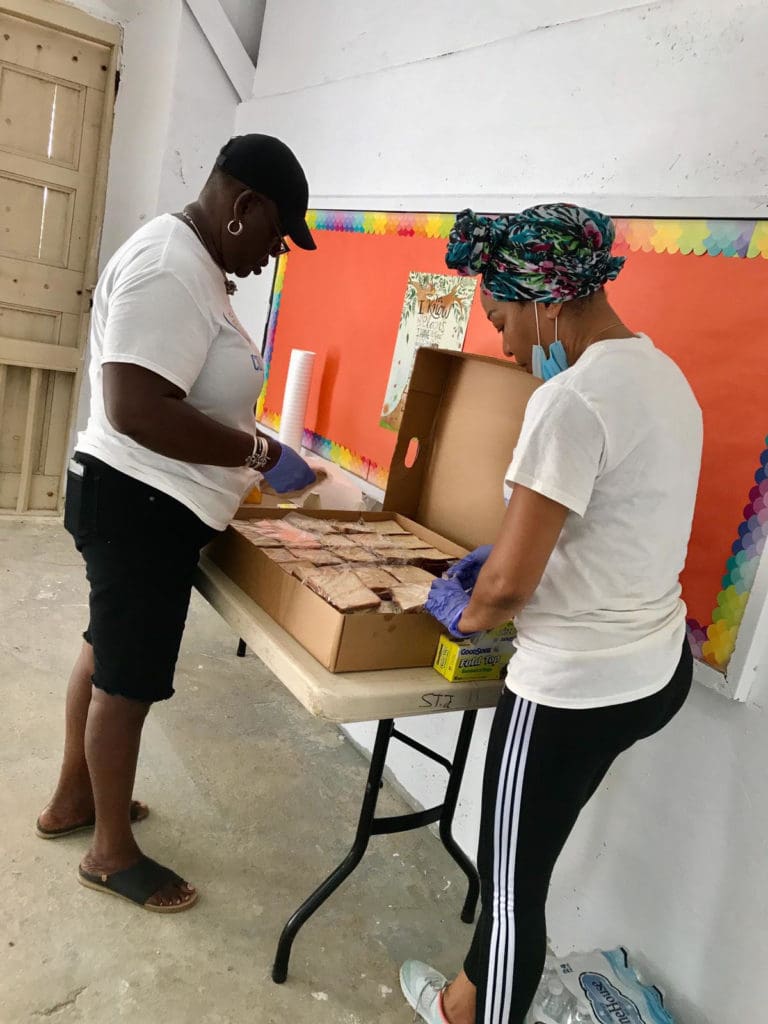 The care packages are put together by volunteers. They even contain a few products made on St. Croix by local business Cultured Naturals Body Care. Owner and volunteer Ramone Reid is no stranger to mental health because of her siblings' battles with schizophrenia. Her store is located in Christiansted, a prime area where the homeless and mentally ill spend most of their days. She said she can see them walking back and forth daily. "The ingredients in the products I provide are to help them feel clean and dignified. Some of these people have not seen a shower in a while," she said. The products also have natural healing ingredients to help them naturally feel their best, Reid added.
In January, Governor Albert Bryan Jr. submitted legislation to reorganize how mental and behavioral health, including alcohol and substance abuse, are treated. This aims to help fill the gaps in treating residents who suffer from behavioral health challenges, mental health disorders, developmental disabilities, alcoholism and drug addiction. These conditions remain visible on St. Croix, and a recent suicide on St. Croix sent shock waves through the community. "One of the key things we need to address is the education of mental health so that families can better assist these individuals. We do not have the resources and services to provide them with everyday needs. I think sometimes we turn a blind eye on these people," Dickenson said.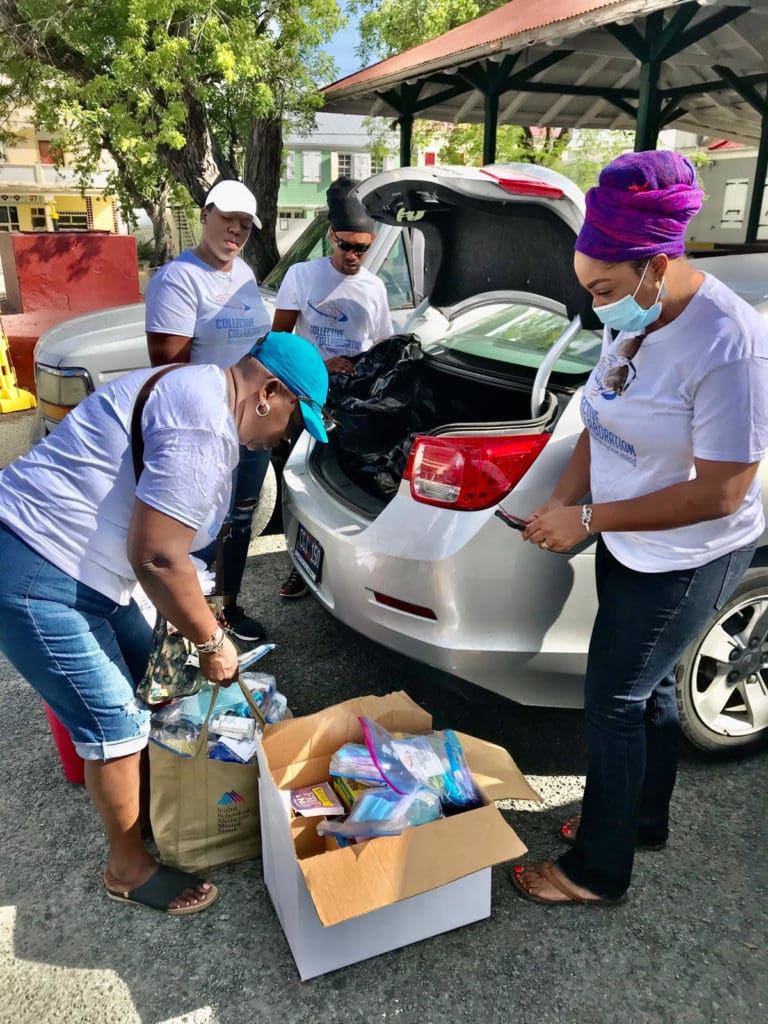 She emphasized the importance of the community putting boots on the ground. "We can't provide a service for mental health if you are not in the trenches and on the ground. It is impossible to stand behind walls and serve people of disadvantage, detached, challenged, stigmatized, and marginalized from an office desk. It does not take just workers; it takes a whole community," she said.
To give an idea of what it will take and what the organization has been working on, Dickenson explained, "We must introduce ourselves, secondly gain trust, third we try to engage and fourth have them participate because we want them to go into service. You must be consistent with this type of work, love this calling from your heart." She continued, "We need to respect these people, meet these people and be relatable to them. Speak to them and be a part of them."
On Saturday, June 6, Collective Collaboration will be operating on the Company Street side of the St. John Anglican Church. This is a temporary location they have utilized, but they are still seeking help finding a permanent place where they can continue to provide their services. "Our next event will be providing showers and assessment, where they will be able to access a shower and have a clothes exchange. They will also be provided with breakfast and lunch," Dickenson explained.
Anyone interested in volunteering for Collective Collaboration can contact Dickenson at her email kdickie44@yahoo.com. You can also provide monetary donations, non-perishable foods, clothing, masks, towels, wash rags, backpacks, shoes and newly purchased undergarments.
"Your service is to your community. Those are legacies that are left. When you can make a change in somebody's life, that is what you do," Dickenson said.