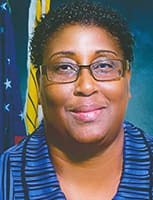 Supervisor of Elections Caroline F. Fawkes has announced the results of the Casting of Lots for the Aug. 1, 2020 Primary Election scheduled for Aug. 1. (See attached listings).
"All candidates were vetted and approved to be on the Primary Election Ballot," said Supervisor Fawkes.
The listing is also available by visiting the Election Systems of the Virgin Islands website at www.vivote.gov for regular updates on the 2020 Primary Election.
CASTING OF LOTS 2020 ELECTIONS (STT STJ) FINAL(2) (1)
FINAL CASTING OF LOTS (STX) – (2020 Elections) -Primary Election 05.29.2020 (1)