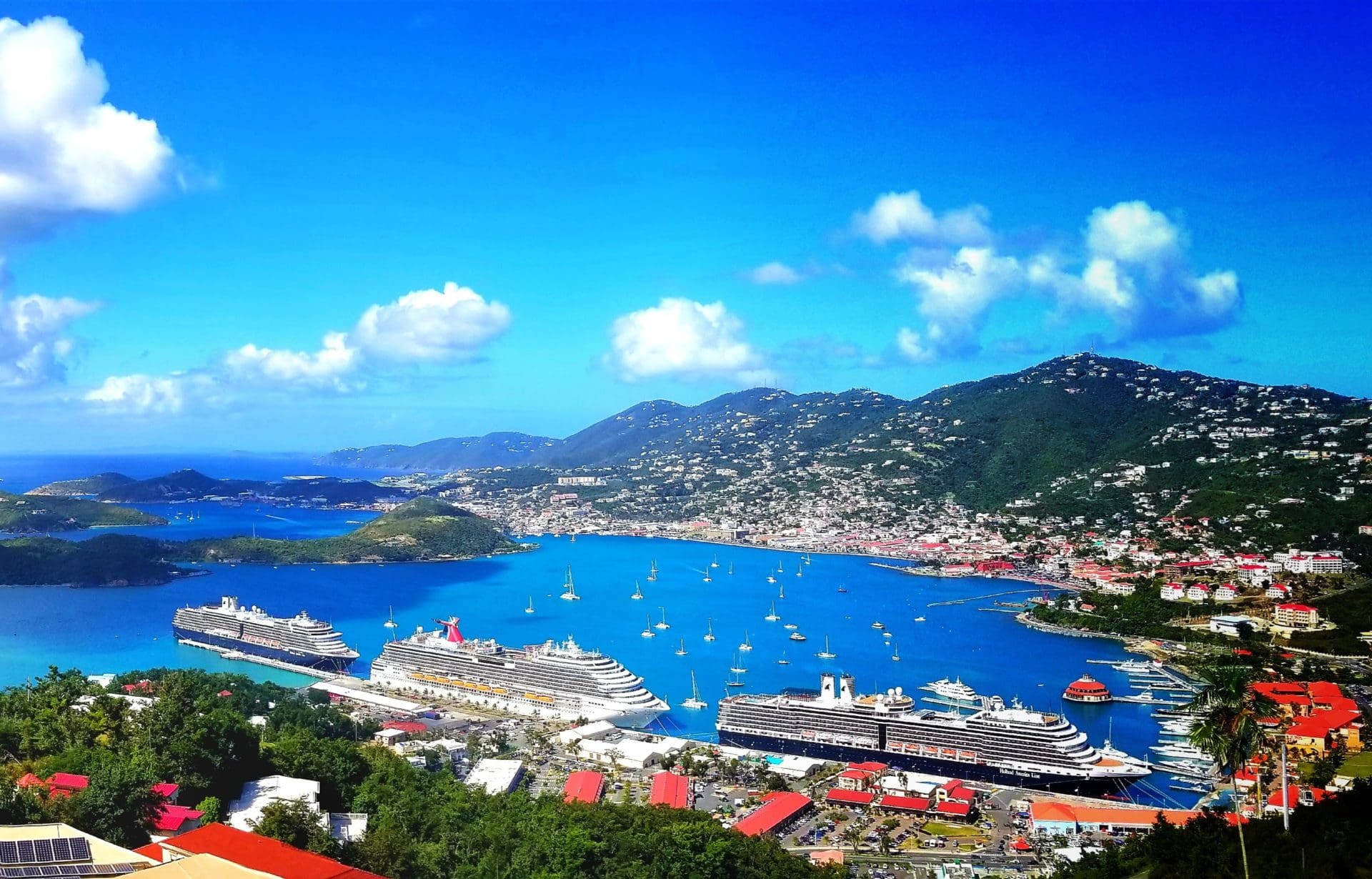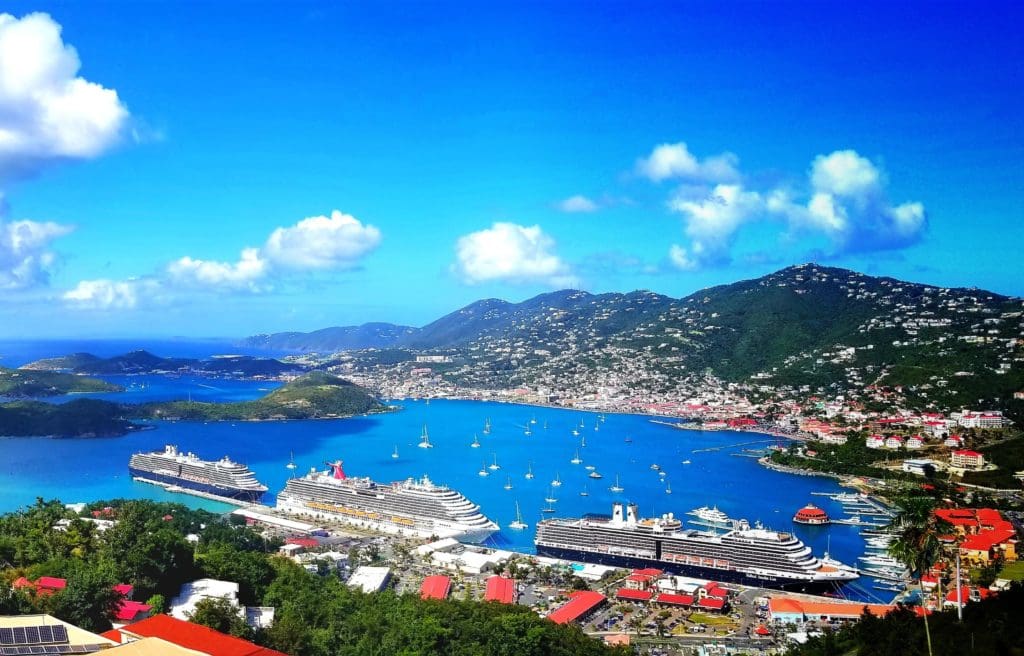 Plans for a third cruise ship dock on St. Thomas, which would create the berthing area to dock two Oasis-class ships, are being threatened by ongoing lawsuits and the impact of COVID-19 on the entire cruise industry.
The Long Bay Landing Project was originally discussed in 2014 and tabled by West Indian Company, Ltd. officials in 2015 because board members were concerned about potential adverse impacts on the beauty of the Charlotte Amalie Harbor and how well the plans would align with the Charlotte Amalie Revitalization and Veterans Drive design projects.
WICO President Anthony Ottley told senators at Wednesday's Culture, Historic Preservation and Aging Senate Committee hearing that WICO chose to revisit their original position on the project because the territory began slipping in the number of cruise ship passengers it can accommodate in comparison to other Caribbean ports.
But now WICO is in litigation with their neighbor Yacht Haven, who filed a $400 million suit on Dec. 4, 2019 in the state of New York claiming the company conspired to direct business away from Yacht Haven. Shortly afterwards Yacht Haven announced it would attempt to develop Long Bay Landing without the help of WICO or the V.I. government.
Only two weeks after the suit was filed, WICO filed a countersuit in V.I. Superior Court.
The lawsuits "have caused us to look at alternate sites and the feasibility of alternate sites to add additional berthing," Ottley said.
But the challenge with an alternative site is that "it ends up taking it a little bit more west than the original space" Ottley said. During WICO's assessment of alternatives the company found that many investors were wary of providing financing during a global pandemic that has resulted in a softness of the cruise market.
Since of the pandemic, the company has lost 60 ship calls carrying an estimated 191,000 passengers. That comes to a $1.3 million loss in revenue to the company and nearly $35 million to the territory, Ottley said.
"In WICO's 107-year history, we have endured two World Wars, the transfer of the islands, a few economic crises and several natural disasters with only brief service interruptions," Ottley said. "But this novel coronavirus outbreak, which prompted major cruise lines to suspend sailings and the Centers for Disease Control to issue a No Sail Order, has caused the longest interruption in the company's history."
Because of such a large disruption to the cruise industry, Ottley said, WICO is currently assessing the viability of the Long Bay Landing Project. "At this particular moment … we have had to scale back a bit until we can get meetings done and have more input from the [cruise] lines because they are the ones who are going to fund this project."
Sen. Myron Jackson said looking for alternative sites was a "bad move" for WICO, largely because adjusting the footprint of the proposed dock would interfere with existing plans for the Veterans Drive Improvement Project and infringe on the space designated for a festival square.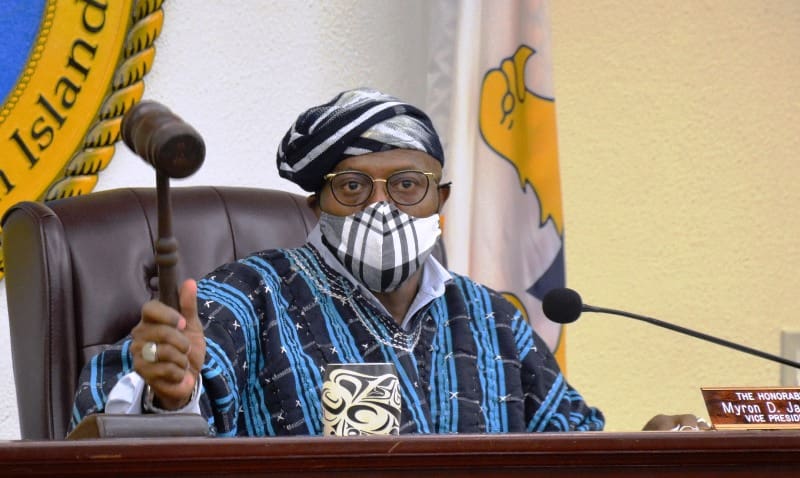 Mark Sabino, WICO director of Marine and Cruise Services, said it is not that WICO wants to move the location of the dock, but because of the legal battle with Yacht Haven, it could be quicker for them to proceed with the project if they change locations.
Though the project is at a standstill Ottley said, WICO "is looking at the most expedient way to get additional berthing for the Virgin Islands. This was something our board decided we need to explore to see ultimately with the stakeholders … what would be acceptable. This isn't something that WICO has been pushing for, to move it west, but rather how WICO can proceed without being tied up in litigation."
Committee members Sens. Jackson, Dwayne DeGraff, Javan James, Oakland Benta, Steven Payne Sr. and Athneil Thomas were present for the hearing. Sen. Alicia Barnes was excused.