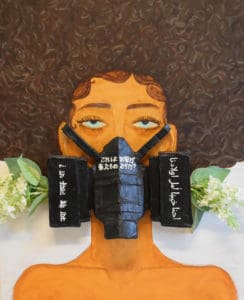 Haley Jennings, a student artist at Antilles School, won two top prizes in the 2020 Congressional Art Competition.
Winners were announced last week in the competition, which honors more than 400 students from every Congressional District in the United States, including the territories.
Delegate to Congress Stacey Plaskett hosted the competition for the Virgin Islands. The judges – Jasmine Lindquist, Iria Stiles and Jannet Prosper – selected the winners of this year's territorial competition.
Haley took first place for the painting, "So is this what the world has come to?" She also won the People's Choice Award.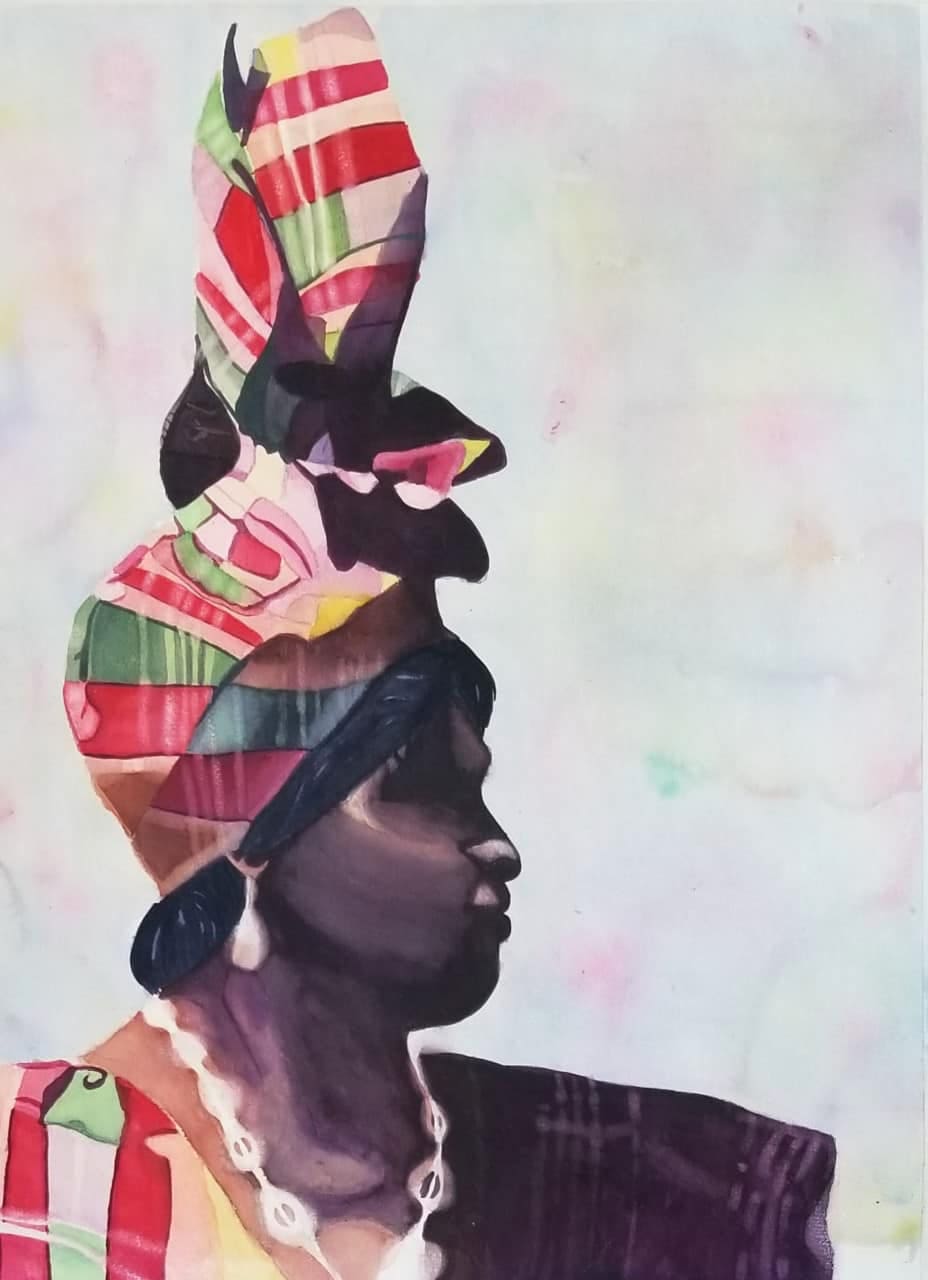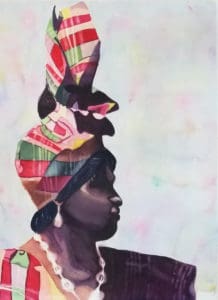 Second place went to Letisha Ayala, a student at St. Croix Central High, for her artwork titled "Lady in Madras." Third went to Jayveon Boland, a student at Charlotte Amalie High School, for his artwork titled "The Stage is Set for A U.S. Virgin Islands Carnival They Will Never Forget."
Each spring, the Congressional Institute sponsors a nationwide high school visual art competition to recognize and encourage artistic talent in the nation and in each congressional district. Since the Artistic Discovery competition began in 1982, more than 650,000 high school students have participated.
According to the U.S. House of Representatives website, students submit entries to their representative's office and panels of district artists select the winning entries. Winners are recognized both in their district and at an annual awards ceremony in Washington, D.C.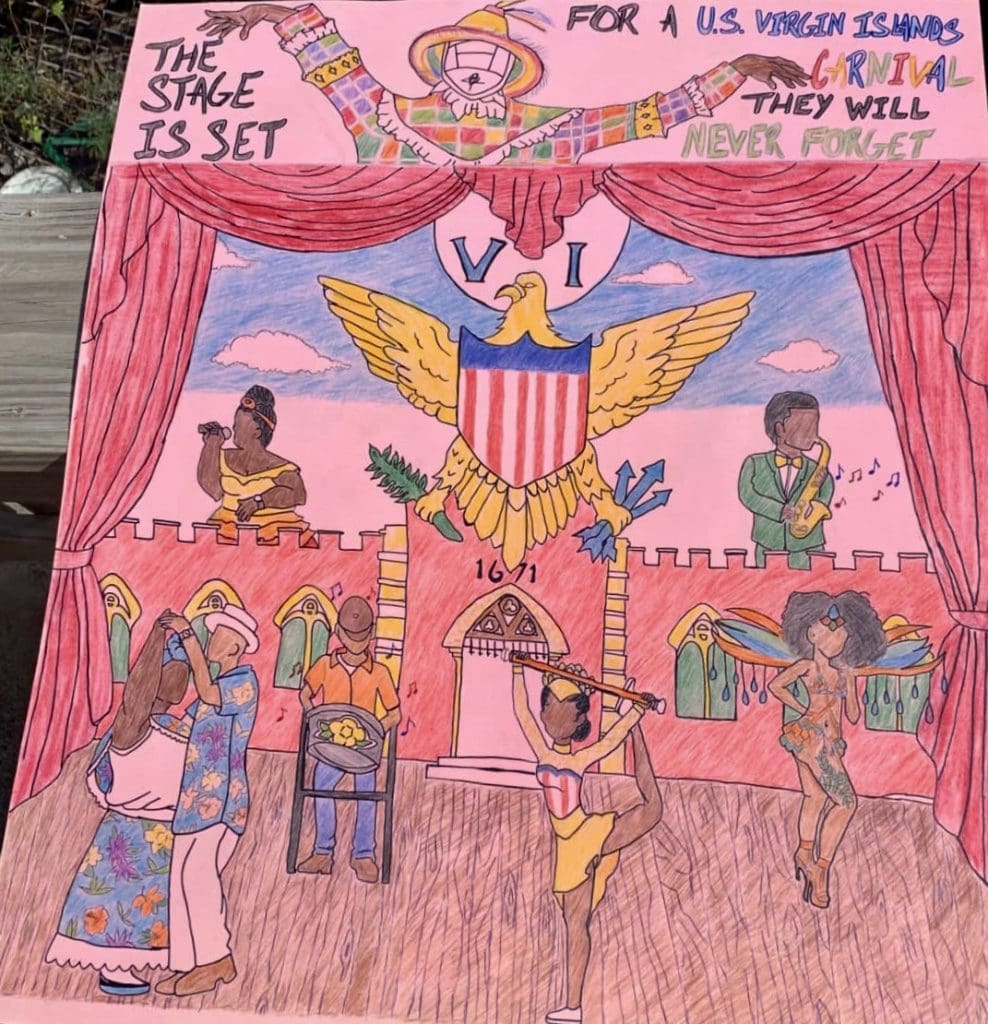 The Office of the Architect of the Capitol is responsible for hanging all winning art pieces in the Cannon Tunnel of the U.S. Capitol until the next annual competition. According to the Congressional Institute, the tunnel is traversed frequently and members of Congress along with visitors stroll the tunnel to admire the art pieces daily.
The winning artist from each district is also invited to attend the awards ceremony where they can see their artwork displayed in the Cannon Tunnel.
Since 2009 the nonprofit Congressional Institute has sponsored the annual competition. In a prepared statement Congressional Institute President Mark Strand waxed enthusiastically about the contest.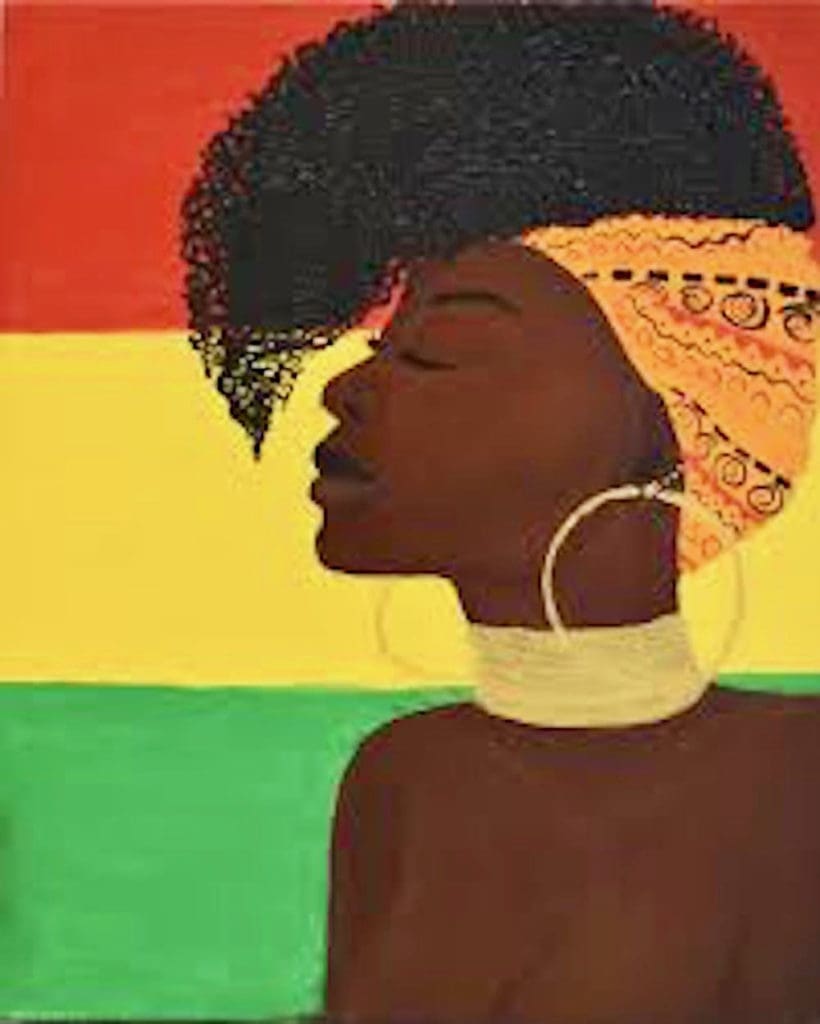 "The Congressional Institute is very proud to sponsor the Congressional Art Competition, which celebrates the enormous talent and cultural contributions of American high school students," Strand said. "What I love most are the more than 400 individual stories of these kids who will come to Washington, D.C. to celebrate winning the competition in their districts. Tens of thousands of student artists participate every year and each member of Congress can only pick one winner, although some members find creative ways to celebrate the runner-up artist."
Though this year's winners had not been posted online by Monday evening, all past winning entries are online at the Congressional Institute website.