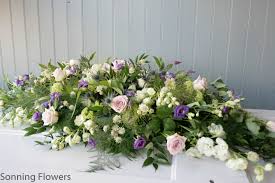 Deborah Christmas-Joy passed away peacefully at home on Saturday, April 4.  She was a lovely, charismatic free spirit who embraced life.
Deborah seemed to excel at everything she put her mind to.  In sports, she had her "15 minutes of fame" in a junior synchronized swimming exhibition, and she developed a fondness for tennis, which she learned from her Uncle Leo Barbel, an accomplished tennis pro in his own right. This sparked a lifelong passion, as she followed the matches at Wimbledon and the US Open, well after she no longer played the game. Later she could be found on the company softball team at work.
In music, she especially enjoyed playing the guitar, learning at an early age from the late Johnny Lamotta, a member of the popular family of musicians on St. Thomas. When a family friend opened a boutique on the island, Deborah honed her sewing skills there and later modeled their clothing at local hotels.
But it was from her mother that she developed a lifelong passion for cooking and animals.  As long as she or her mother were in residence, there was always something going on in the kitchen, and animals nearby.  Later in life, she could quite often be found watching cooking shows, looking for new ways to prepare foods.  Her library included numerous cookbooks.
From the Front Office at Frenchman's Reef Hotel to Pan American Airlines and then assorted travel agencies, Deborah's work in the hospitality industry sparked another passion, that of travel, and travel she did… extensively.  It took aging parents, family obligations and, much later, a debilitating illness to quell that spirit.
Deborah Christmas -Joy was predeceased by her parents Retired Colonel and Mrs. Joseph Christmas.  She is survived by her sister Rita, the Barbel, Christmas, Johnson, Locust, Sheviski, Sibilly, Steele, Thompson and Weatherford families, a special lifelong family friend Doris Lindquist, and fur-buddies Spunky and Buttons.  A special thank you to caregivers Magdalene George and Marguerite Henderson for their tireless patience, kindness and compassion.
In keeping with Deborah's wishes, there will be a private memorial.  In lieu of flowers, please consider a donation to the Humane Society of St Thomas, 4012 New Hernhut, St. Thomas, VI 00802.