The $200-plus million reconstruction of the territory's largest hotel, Frenchman's Reef Resort, is on hold while its parent company struggles with major losses because of COVID-19.
Construction has "paused," according to a company spokesman, and is not expected to resume for several months or possibly a year.
The resort and its adjacent affiliate, the former Morningstar Beach Resort renamed Noni Beach, have been closed since sustaining substantial damage in the September 2017 hurricanes.
The resort is owned by DiamondRock Hospitality Company, a real estate investment trust with 31 high end hotels in the U.S. It is managed by Aimbridge Hospitality, an independent hotel investment and management firm.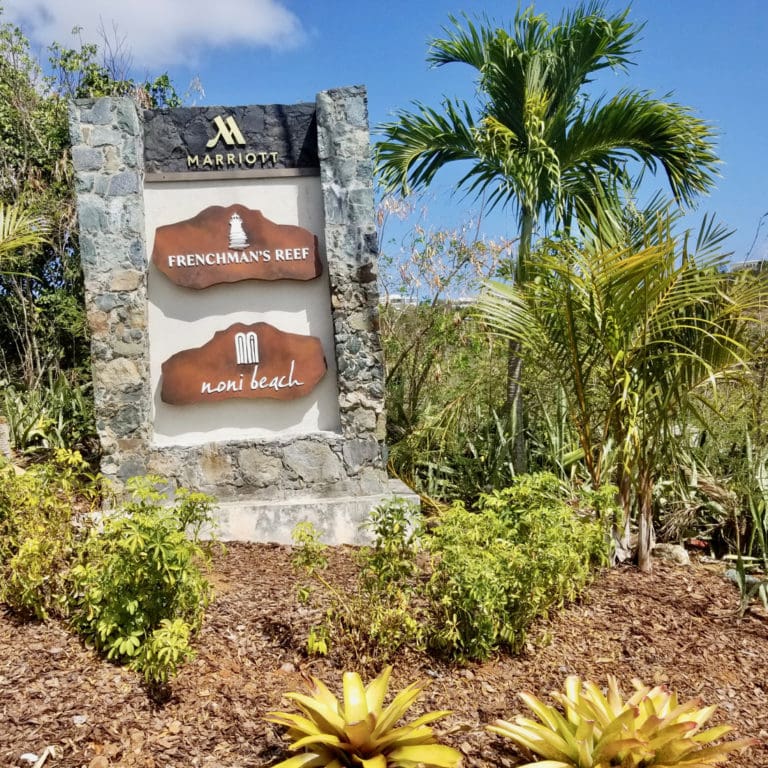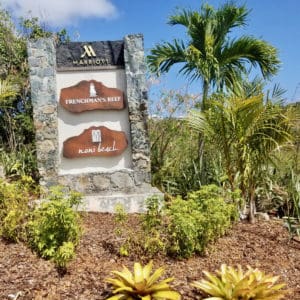 Work on the site was halted several weeks ago without a public announcement.
In an emailed response to inquiries from the Source, Michael Lorenz, director of sales and marketing for Aimbridge, said, "Due to the COVID-19 pandemic, we have paused construction on Frenchman's Reef Marriott Resort and Noni Beach, a St. Thomas resort, until further notice. Until we better understand the longevity of this medical and financial crisis, we cannot yet determine an exact date of when construction will be reinstated. The scope of the project is unchanged, and we have just over one year of construction remaining to reopen our resorts. We anticipate to have a more definitive plan by the end of summer."
In a subsequent call Tuesday, Lorenz said DiamondRock made the decision to suspend construction initially to protect worker safety, but also because of financial considerations.
"In the best-case scenario" he said building might resume this fall. In the worst case, it could be next spring.
Either way, he said it will take 12 to 14 months to complete, setting the target date for reopening the resort into late 2021 or even well into 2022. The reopening has already been pushed back several times. Before the COVID news, the most recent official date, according to the USVI Hotel and Tourism Association, had been February 2021.
The company remains committed to the Frenchman's Reef reconstruction, Lorenz said. "The project will go ahead at some point."
Meanwhile, DiamondRock this week issued its first quarter financial statement and a press release with the grim news that the company lost $34.7 million in the first quarter. The release lists a number of cost-saving measures the company has undertaken, which include suspending operations at 20 of its 31 hotels, reducing staff, cancelling or deferring more than 70 percent of the capital expenditures it had planned for the rest of 2020 and reducing executive compensation. The pause of construction at Frenchman's Reef is also cited.
The release also says DiamondRock "fully drew down its $400 million senior unsecured credit facility to enhance its liquidity" and that it "is working with its lenders to provide flexibility on certain financial covenants under its senior unsecured credit facility and unsecured term loans."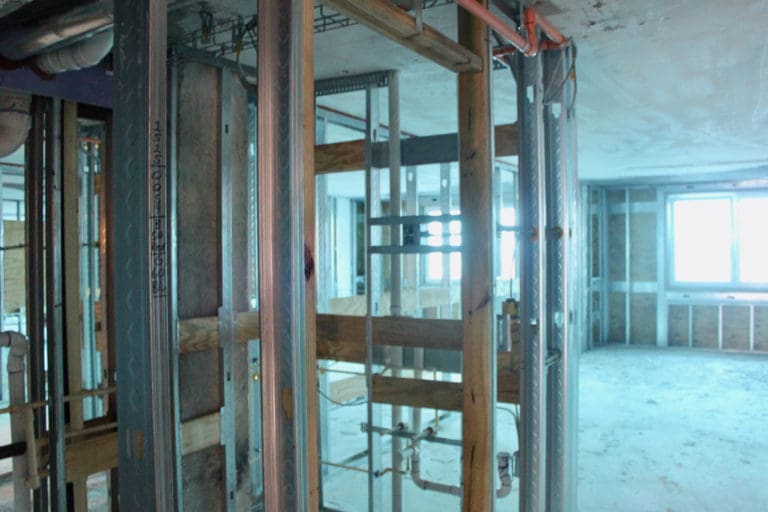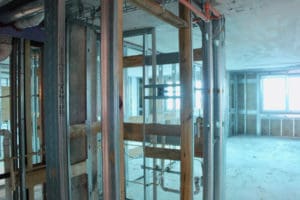 The COVID-19 pandemic has caused deep losses across the hospitality industry. With travel restricted and stay-at-home orders across states and countries, hotels have been hard hit.
In remarks in a video on the American Hotels and Lodging Association website, Arne Sorenson, president and chief executive officer of Marriott International, said the current downturn is worse than that created by the 9/11 terrorism acts of 2001 and the economic recession of 2018, combined. In Marriott's 92-year history, it is "nothing we've ever seen" before.
While DiamondRock is the owner and Aimbridge is the manager of Frenchman's Reef, Marriott, Lorenz explained, is the "brand." Frenchman's Reef is a Marriott franchise.
Besides future delays, the pause in construction at Frenchman's Reef had an immediate impact for construction subcontractors and workers.
Lorenz said at the height of activity, there were about 250 construction workers at the site. He was unable to say exactly when work halted, but said it was sometime in mid to late March.
Another subcontractor, JPK Construction Co., had only about a dozen employees on the project and has been able to shift them to other jobs, according to co-owner Osa Notting.
JPK project manager Jeff Fetterhoff was optimistic about the project.
"These guys are committed to being here," he said. "They've got a ton of money in it. … I don't think they'll bail."
Lorenz put the cost of the reconstruction at between $200 million and $250 million. He did not have a figure for how much has already been invested, but said work began in early 2019.