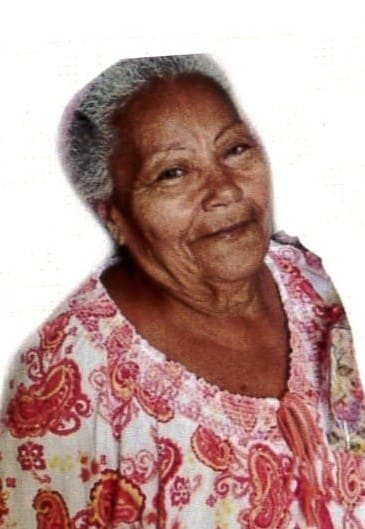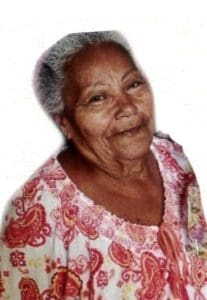 Aurelia Rivera, also known as "Yeya," of Marley Homes died on May 4. She was 74 years old.
She is survived by her daughters: Yvette, Marie and Norma; son, Tito Rivera; and grandchildren: Vanesa Garcia, Kayla Plante, Liviany Encarnacion, Janhoy Mohammed, Aida Garcia, Sheldon Herbert, Sean Herbert, Angelica Hernandez, Miguel and Angel Parrilla, Eric Pamphile, Elliot, Johanna and Danielle Freeman, Taina Soto, Julio, Sharon, Ana, Manuel, Jesenia Lopez, Imaly, Heraldo Rivera, Errica, Jessica and Noah Rivera.
She is also survived by great-grandchildren: Recardo Casanova, Freddy, Edward Jr., Massiah, Malakia, Eligahy, Malik Saldana, Je'Lani Ferdinand Jr., Isaiah Creighton, Xavier Herbert, Jah'cory,  Jah'sean, Jah'many, Shanicia Herbert, Marquise Mason, A'Jahnai, Cherry, Aniya, Anea Parrilla, Akeeda Pamphile, Jetziel, Tainens, Jaineliz, Josianely and others too numerous to mention; sisters: and Anua Gonzalez, Paulina Gonzalez and Victoria Gonzalez.
other survivors include brothers: Raul, Samuel, Enriqua Gonzales, David Tony Gonzales; nieces: Milagrito, Jessica, Tangie and others too numerous to mention; nephews: Christino, Eddy, Ruben, Carlos Melendez and others too numerous to mention; son-in-law, Angel Soto; godchild, Maria Carrillo; as well as cousins and other relatives and friends too numerous to mention.
The family is grateful for your support and condolences; however, due to the current situation and mandates, a private burial will be held on Friday, May 15. Your understanding is greatly appreciated.