AARP in the Virgin Islands, in collaboration with the Virgin Islands Council on the Arts, has begun a series of virtual storytelling events, the "Our Voices: Storytelling Project."
The first of five installments was livestreamed via AARP V.I.'s Facebook page May 5 at 6 p.m. The project also can be accessed on the AARP V.I. YouTube channel.
Jamilah Harvey Moorehead opened the event with the story, "How the Crab Got a Dent in He Back." The series will continue on four consecutive Tuesdays and will feature traditional folklore told by four additional storytellers on May 12, 19, 26 and June 2 at 6 p.m.
Storytelling is an integral part of Moorehead's life. She grew up on St. Croix and with her siblings performed skits of dance and song for their mother. As an adult, she performed on the Caribbean Community Theater stage as Addie in the Sarah and Addie skits by Anton Teytaud. In 2020, she performed the role again with the Division of Cultural Education.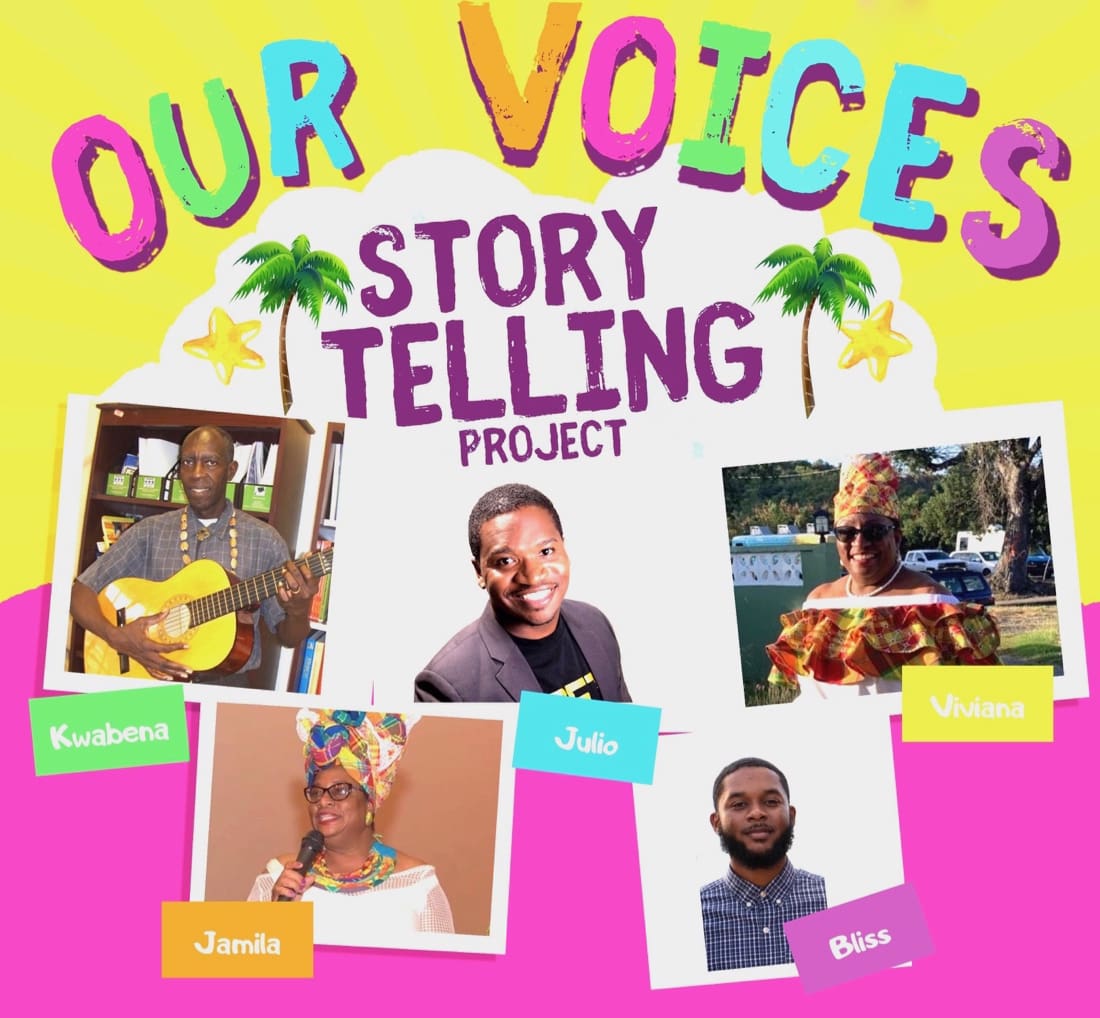 Moorehead shares V.I. culture via storytelling in public schools, summer camps and at Black History and V.I. History Month events. She participated as a quadrille dancer and masquerader with the AyAy Cultural Dance Group. Although Moorehead is a nurse by profession, she enjoys every opportunity to enjoy and share V.I. culture.
AARP Associate State Director of Advocacy/Community Outreach Pamela Toussaint is based on St. Thomas. Her community outreach work is focused within the St. Thomas/St. John District. It was her relationship with VICA Executive Director Tasida Kelch that led the two to explore producing the storytelling project.
The idea was to produce community activities that would attract the very young, millennials and seniors.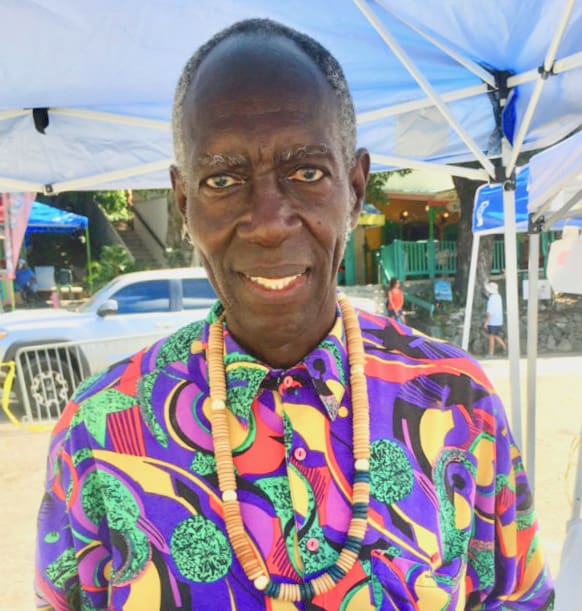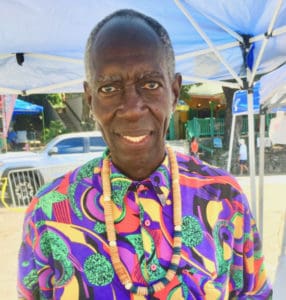 "Storytelling would encompass the grandkids and grandparents together – a setting where the entire family can get together to hear the traditional V.I. stories," Toussaint said.
Kelch found the individuals seasoned in the art of storytelling and began to vet them for the project. Both organizations agreed they should represent the islands of St. Croix and St. Thomas and each should feel comfortable showcasing one of the stories. Kelch found five individuals who fit the profile.
With an eye on keeping the physical distancing, yet mindful of everybody's mental health, Kelch and Toussaint said the project is a wonderful opportunity for both entities to develop a partnership of like minds.
Storytelling is an integral part of V.I. culture with strong ties to Africa. They are shared as a means of entertainment, education, cultural preservation and a vehicle for instilling moral values.
The following storytellers will entertain for the next four consecutive Tuesdays at 6 p.m.
– May 12, "Big Belly, Big Head and Skin Foot" storytelling by Bliss Bully II. Bully was born on St. Thomas and was recognized early on for his public speaking. He sang in his church and was a member of the Adventist Youth Drum Corps. Bully began storytelling in 2016.
"I have a passion for connecting with young people and passing on our rich culture, so that it may continue to live on for many generations to come," Bully said.
– May 19, "Jackass Wedding" storytelling by Vivienne Harvey Pacquette. Pacquette grew up on St. Croix in a family of eight.
"My creative juices were stirred early," Pacquette said. She and her siblings entertained their "mudda" and aunties with songs, dance and a few of their own original comedic skits.
"I've always enjoyed listening to storytelling and was usually late getting back home from Hendricks Market in Christiansted on Saturday mawnins, where I'd linger to listen tuh dih market ladies dem, telling stories as dey sold dey goods."
Little did Pacquette know that after what seems like an entire lifetime since then and having retired from the U.S. Armed Forces more than 20 years ago, that she would come full circle and take on the role of "storyteller."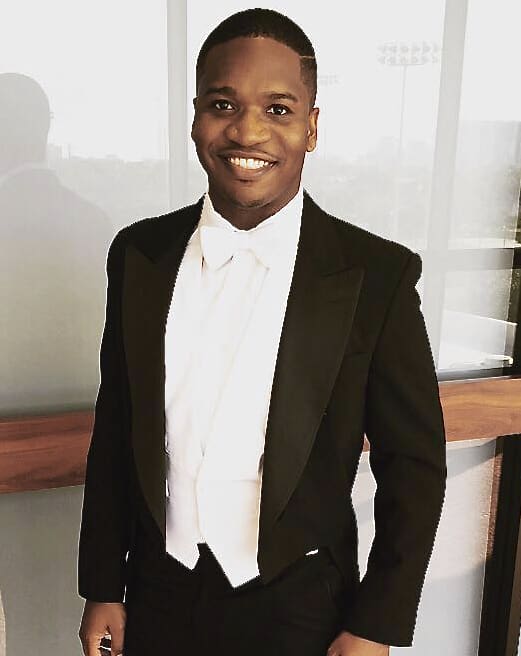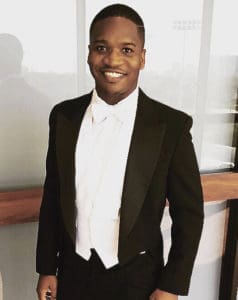 – May 26, "Broo 'Nansi and the Tar Baby" storytelling by Julio Petersen III. Petersen was born and raised on St. Croix and his musical talents were discovered in the fourth grade. He was a lead vocalist with a local calypso/reggae band during his high school days. He also performed in two original musicals. In the U.S. Army, Petersen performed in the 2009 Army Soldier Show, a live Broadway show comprised of military members who tour the world entertaining other military members and their families. Petersen founded his theatre company, "JPete Theatre Company" in 2014 and has produced five main stage productions in Houston, Texas.
During the COVID-19 pandemic, Petersen created a children's YouTube channel called "Mr. Pete's Playhouse," which is steadily growing in popularity.
– June 2, "Mr. Lenaman and the Jumbie" storytelling by Glen "Kwabena" Davis. Davis was born and raised on St. Thomas and worked in many branches of government. He recently retired as director of cultural education. Davis is an active retiree engaged in civic and community activities and cultural education. His name is synonymous with Virgin Islands culture; he is a popular calypsonian, a charter member of the Committee to Revive our Culture and the founder/director of Voices of Love. He has received many awards.
As the outbreak of the coronavirus forced AARP to suspend all in-person events, the storytelling series became a way of offering virtual events to the public.
Other events, livestreams and broadcasts will be offered to the public, and viewers should like and follow the AARP Virgin Islands Facebook page and subscribe to the AARP Virgin Islands YouTube channel.