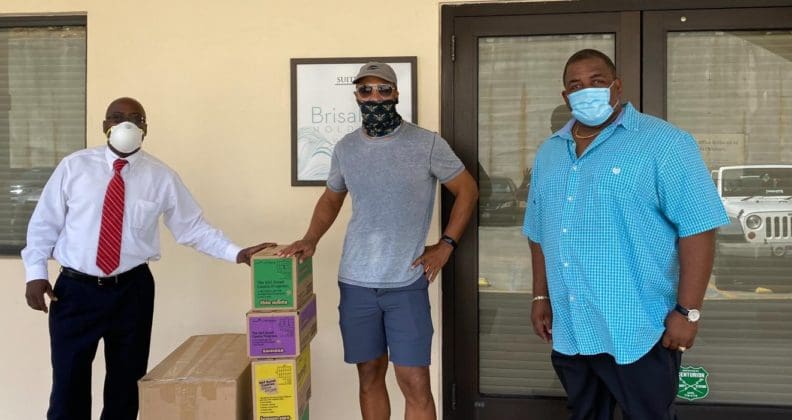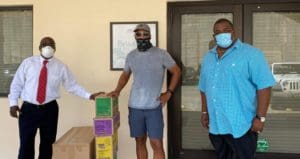 William "Bill" O. Perkins III and Brisa Max Holdings VI LLC are continuing their support of the frontline workers and support systems here in the U.S. Virgin Islands through donations of critical equipment and monetary donations.  Perkins especially would like to thank Gov. Albert Bryan and his administration for their assistance in facilitating these donations.
Yesterday, Brisa Max donated five Covidien Newport E360S-US-NA ventilators and another 14,000 KN95 masks to the U.S. Virgin Islands hospital system to ensure that the system is able to provide critical care for Virgin Islanders as the threat of COVID-19 continues to loom over the territory.
Dr. Clayton Wheatley, who is the head of the Emergency Department at Roy Lester Schneider Medical Center, and members of his staff met the plane transporting the supplies.  Wheatley thanked Perkins and Brisa Max for bringing "these five state-of-the-art ventilators" to the Virgin Islands.  Dr. Wheatley said, "These critical machines are necessary to sustain breathing for the patients struggling against COVID-19."
He thanked Perkins for personally securing this equipment and bringing it to the territory when it is hard for even governments to do so.
The Covidien Newport ventilators are known for their compact size, allowing for easy intra-hospital transport and use at sub-acute facilities, and low maintenance costs, which makes them ideal for use in the Virgin Islands.
"Our goal is to ensure that the Virgin Islands hospital system has all of the equipment necessary to treat its patients in the event of a spike in demand for critical care," said Perkins.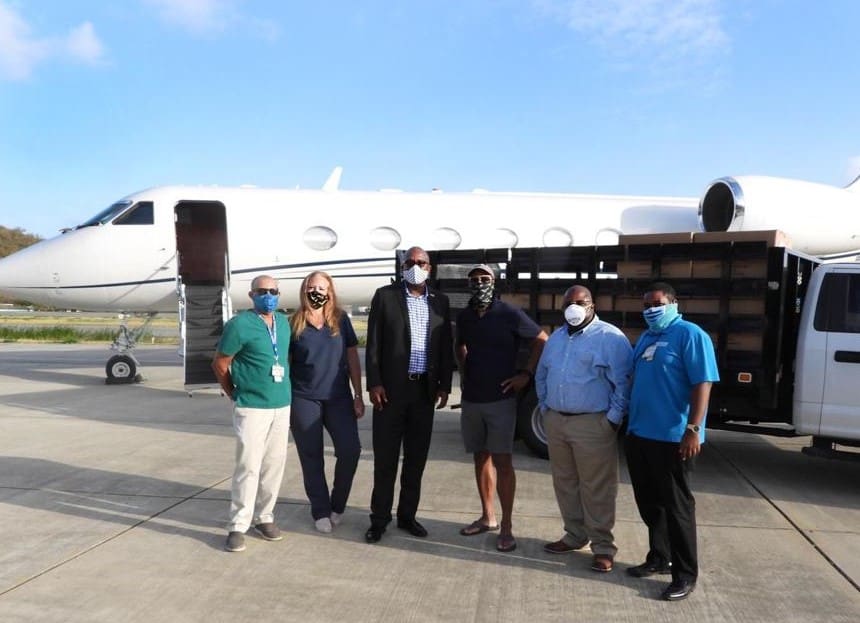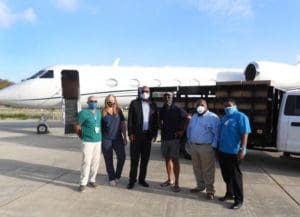 Additionally, Brisa Max donated 2,000 KN95 masks to the Virgin Islands Police Department today.  Police Commissioner Trevor A. Velinor, who was on hand to receive the donation, said, "The men and women in blue would like to thank the ownership and family of Brisa Max for their generosity in keeping our frontline first responders safe by this donation."
In support of local charities, today Brisa Max donated $50,000 and 300 KN95 masks to the Salvation Army in support of its mission.  The donation is intended to partially fund the local food pantry and the after-school programs.  The after-school programs are assisting the territory's youth from falling behind while having to learn from a distance, especially those without access to sufficient technology.  The masks will be used by the Salvation Army's own frontline workers who are feeding the most vulnerable residents.
Perkins is glad to be able to support the territory at this critical time and continues to encourage all Virgin Islands residents to follow the government's advice regarding social distancing to prevent the spread of COVID-19.