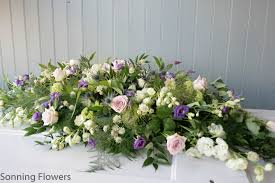 Cheryl Gloria Mason, age 71, of Christiansted, St. Croix, died on Thursday, April 16, in Georgia.
After graduating from Christiansted High School in 1967, Cheryl utilized the Upward Bound college program. She graduated from the College of the Virgin Islands, now The University of the Virgin Islands. After teaching for several years, Cheryl continued her education, studying educational administration at the University of Miami and receiving her master's degree in 1989.
She was a secondary school teacher, having taught at Wayne Aspinall Jr. High School, now Addelita Cancryn Junior High School, on St. Thomas. On St. Croix, she taught at Elena L. Christian Jr. High School and St. Croix Central High School. She retired after 32 years in 2003.
Cheryl is survived by her daughter, Aisha M. Stout; sisters: Maria DeAkino Joel, Ramona DeAkino and Mary Roebuck. She also leaves to mourn a host of nieces, nephews, and other families and friends too numerous to mention.
She was preceded in death by her brothers: Pedro DeAkino, Norman Roebuck and Carl Milford, Eleazer, Walter and Eldridge Vanterpool; sisters: Iris Vanterpool, Lucia Vanterpool-Monsanto and Verna Elita Vanterpool-Niles.
Cheryl was a member of Delta Sigma Theta Sorority. She believed in being engaged and involved in giving back to her community and had a spirit of entrepreneurship.  Cheryl had a passion for history, genealogy research, books, movies, adventure and travel, to name a few. She was an active volunteer at The National Park's Every Kid in a Park program, tutored children and fostered children, as well.
A memorial service in celebration of her life will take place at a later date.