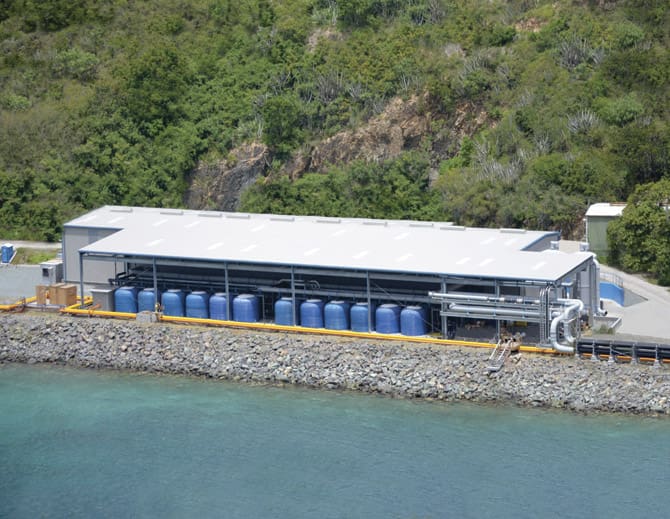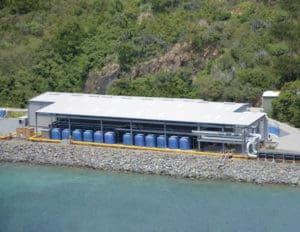 Plant personnel at the Water and Power Authority's (WAPA's) Randolph Harley Power Plant have made a preliminary determination of the cause of the district-wide electrical service interruptions which affected customers on St. Thomas, St. John, Hassel Island and Water Island Monday.
"After reviewing circumstances surrounding the outages of Unit 23 on Monday at 12:30 p.m. and 7 p.m., fuel system issues contributed to the interruptions," said Clinton Hedrington Jr., CEO of Electric Systems. "In the outage that occurred just before midnight, the unit developed problems with its excitation system, which provides field current to the rotor winding of the unit," he said.
In the three instances, the loss of Unit 23, which tripped offline when the generator became unstable, led to the loss of the entire Harley power plant, and it resulted in major outages in the district.
Hedrington also explained that in the aftermath of the initial outage, plant personnel were challenged with restoring electrical service at the power plant that delayed both the startup of various generating units and the overall restoration of service to customers. Usually, once electric service is reestablished at the plant, personnel bring additional units online until generation capacity meets or exceeds the demand for electrical service and all customers are restored.
On Tuesday afternoon, four generators, including Unit 23, were dispatched and powering the district. "Our goal is to complete repairs to WAPA-owned Unit 15 and bring it online to provide additional generation capacity to the power plant."
Hedrington added that in recent months Unit 23, a 39-megawatt generator also owned by WAPA, has become the utility's go-to unit. "The availability of Unit 23 since December has provided back up generation to the plant during capacity shortfalls either through short-term interruptions at the LPG facilities or following APR Energy's suspension of service to WAPA in February," he said.
To maintain the functionality of the Randolph Harley Power Plant, over the next 24-48 hours, WAPA may impose forced electrical service interruptions. "The feeder(s) will be taken offline if it becomes necessary to reduce electrical demand while ensuring the continued stability of the plant and the dispatched generating units," Hedrington said. "Advanced public notification will be provided should feeder outages become necessary."
Executive Director Lawrence J. Kupfer thanked the men and women of WAPA who worked tirelessly to ensure complete restoration of service to all customers.
"These employees displayed their dedication and commitment to the community and to WAPA through their selfless acts of remaining on the job for almost 16 consecutive hours to ensure that plant operations normalized, and that service was restored to all customers. They have my sincerest appreciation and that of a grateful community. And we offer a word of apology to all customers who were inconvenienced by the service interruptions."
Full restoration of electrical service was achieved at 3:52 a.m., Tuesday.