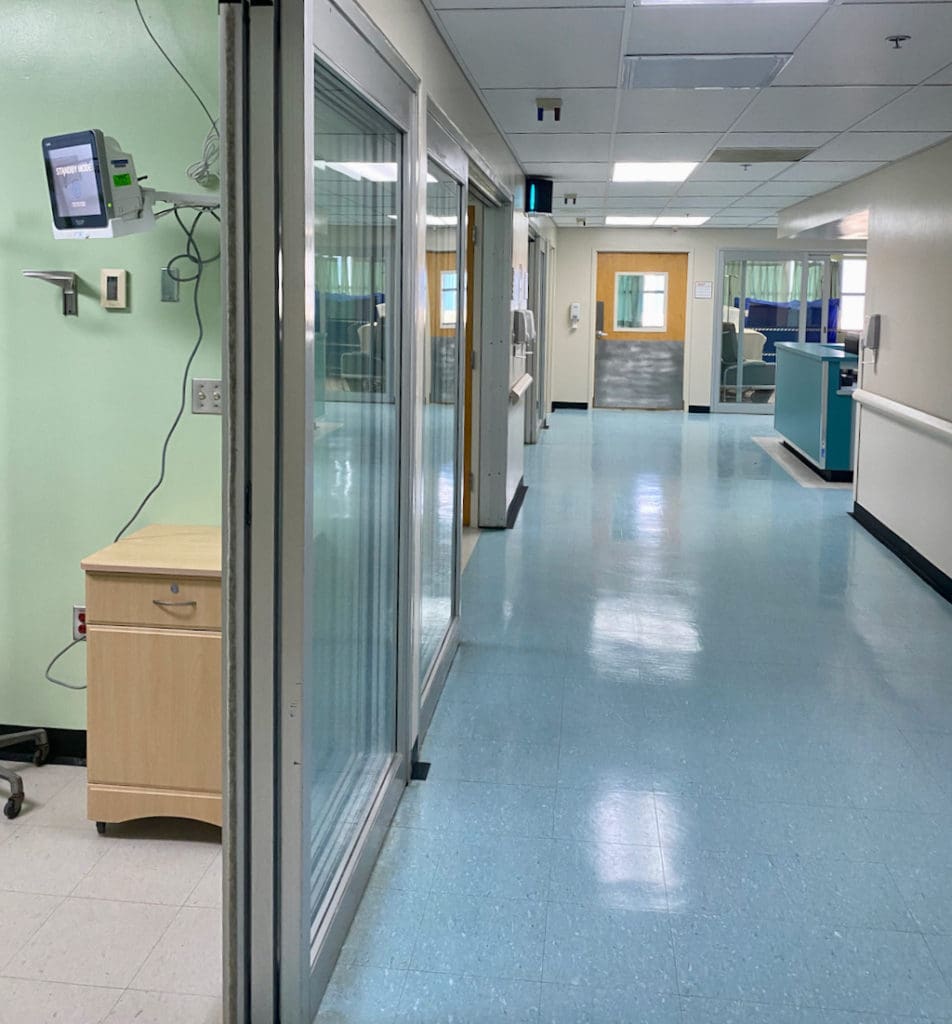 After approving more than a dozen health care workers to staff the territory's two hospitals, the board of the V.I. Government Hospital and Health Facilities Corporation discussed the importance of synchronizing policies and procedures as soon as possible, during a meeting Thursday.
The subject came to the forefront after the administrators of the Gov. Juan F. Luis Hospital and Schneider Regional Medical Center talked about the procedures each facility has generated to deal with the COVID-19 pandemic.
Dr. Luis Amaro, interim chief executive officer for SRMC, said the St. Thomas hospital has followed CDC protocol for their action plan which includes limiting visitors and screening for coronavirus symptoms. The hospital has discontinued performing elective surgeries but the lab, hemodialysis, emergency room, radiology and wound care units are in operation.
Dyma Williams, interim chief executive officer for JFL, outlined similar procedures at the St. Croix hospital. (See related story.) Both facilities introduced an external triage to screen people before they enter the health centers and telemedicine. Both have added beds, negative pressure units and ordered ventilators and extra personal protection equipment.
Dr. Olivine Treasure, chair of JFL's performance improvement committee, asked members to vote on a proposed rewriting of some of the policy procedures.
Chris Finch, board chair, and Jenifer O'Neal, treasurer and director of the V.I. Office of Management and Budget, said the hospitals should have the same procedures – operate in the same way as one entity.
"It's very important to the community to be consistent in our quality of care," Finch said. "I would not want the community to think the standard of care on St. Croix would be different from the standard of care on St. Thomas."
Health Commissioner Justa Encarnacion, the board's secretary, agreed and added that infection control policies should also be consistent.
"It has to be done now. Without a policy in place, providers are at risk," Dr. Sydney Comissiong said.
The board approved JFL's revision to the influenza policy but decided to study the proposed revisions to the crisis standard of care submitted by both hospitals so they can be combined. Finch said both revisions should be forwarded to the executive committee for "immediate attention." The board agreed.
The territorial board voted to approve a contract to complete the second-floor administrative offices at Schneider Hospital for no more than $325,000. They also approved the purchase of an oxygen generator system for SRMC for no more than $245,900. FEMA will reimburse 75 percent for both projects.
The board also heard about the hospitals' financial problems. Both health care facilities are over budget. Schneider's expenses are $2 million more than last year, due mainly to salaries, fringe benefits and pay for locums – temporary physicians – according to Amaro.
Juan Luis is facing a $9 million deficit although it is working on reducing employee expenses and supplies. Williams said she is hampered by a restrictive procurement policy.
After an executive session, the board voted for the executive committee to meet next week and write a COVID procedure care policy for both hospitals.
Board members attending the audio-conferenced meeting were: Finch, O'Neal, Encarnacion, Comissiong, Treasure, Finance Commissioner Kirk Callwood, Gretta Hart-Hyndman and Faye John-Baptiste.