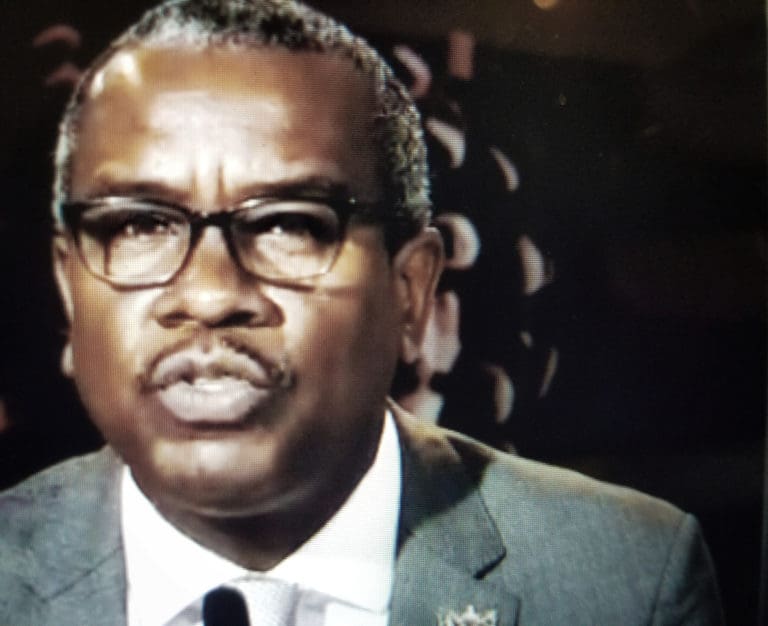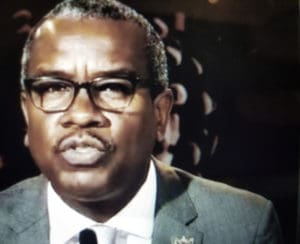 Several non-essential businesses will be permitted to open their doors starting Monday, May 4, although face masks will be required, as the new safer-at-home executive order takes hold, part of the territory's phased reopening plan.
There are five phases to the reopening plan Gov. Albert Bryan Jr. announced during Wednesday's news conference, each denoted by a color.
– The red phase, which is the most severe, would entail a mandatory quarantine and curfew. The governor said this would only occur if there was mass community spread of the coronavirus.
– The orange phase, stay-at-home, is a control phase, what the territory is in now. This entails limited quarantine and the allowance of only essential workers and businesses to operate.
– The yellow phase is the safer-at-home phase that will start on May 4 and will allow some non-essential businesses to open, but not all. The governor said the territory will likely move from the yellow phase to the blue phase by June 1 but may stay in this phase throughout the summer if needed.
"I really don't see us going back to any gatherings over 250 people until we find a vaccine, or it completely dies out," Bryan said.
– The blue phase is an "open door" policy allowing all businesses to open with some restrictions, but still not permitting gatherings greater than 50. Reservations for hotels would be permitted and "we would start welcoming back tourists," Bryan said. Schools and nursing facilities would be open. Facial masks would no longer be required but recommended at this stage.
– Finally, the green phase will be the territory's new normal and will only be entered when there are no longer any documented cases of COVID-19. At this point all businesses would be able to open and large gatherings resume.
Bryan said the most significant change the territory will go through while entering the yellow phase will be "no mask, no service." To enter a place of business individuals will be required to wear some sort of facial covering in order to be serviced. This will not have to be a N95 mask. The same is true for all service personnel, they too must wear facial covering.
The only exceptions to the facial covering rules will be for those who are under the age of two or have acute respiratory issues and cannot breathe properly with a mask on.
There will be no direct enforcement of the mandatory masks, Bryan said, but he expects the public to enforce it. The public should inform authorities of businesses not in compliance with the order.
"If we catch you, we will shut you down. We will shut you down for a significant amount of time that makes you pay … It's your business license that we are going to revoke," Bryan said.
As businesses start to open Bryan said employers should allow their staff frequent breaks for hand-washing. If employees are sick or showing any symptoms they should remain at home. All staff will be required to wear facial covering when in direct interaction with patrons, and whenever possible during other work activity.
The following is a list of businesses permitted to open and the restrictions set forth by the new yellow reopening phase.
Recreational Facilities
Recreational facilities such as gyms, tennis courts and golf courses will be allowed to reopen, but Bryan said they must abide by the physical distancing of six or more feet. The social distancing rule will not apply to individuals who are with their family or other close social group, because there is no increased contamination threat for groups living in the same home, or taking part in activities such as golf, beach outings or walks.
All contact sports will continue to be banned. This includes sports such as football, volleyball and basketball where people are likely to come into physical contact with one another.
Bryan said all equipment that is being shared must be properly sanitized to ensure the safety of the public.
Bowling Alleys and Theaters
Bowling alleys and movie theaters will be permitted to open, but not allowed to sell food or beverages. Establishments will have to monitor people to be certain they do not bring in food or beverages, as the order states no eating or drinking will be allowed inside the establishments. Establishments unable to abide by the order should remain closed, Bryan said.
Private Offices
Private offices such as law firms or insurance agencies, will be permitted to open, Bryan said, though if able, the businesses should continue having employees work remotely from home. Government offices with both essential and non-essential workers will continue remaining at home and if applicable working from home.
Health Care Facilities
Private health care facilities are permitted to stay open as long as they are following current procedures to do so, said Bryan. Nursing homes will remain closed until the territory is in the green phase. Currently, no one is permitted to visit residents of nursing homes. Once in the blue phase nursing homes will be allowed limited visitation.
Personal Grooming Services
Personal grooming services include such businesses as massage parlors, nail salons and barbers. These businesses can open but must operate by appointment only.
"They must employ strict hygiene guidelines and frequent sanitation procedure for all their contact services in the shop and the tools," Bryan said. There must be hand sanitizer provided upon entrance and masks worn the entire time.
Bryan acknowledged that it is impossible to keep a mask on in some instances, such as getting your beard trimmed. In these cases, the patron should remove their mask only momentarily and then put it back on as soon as possible.
No more than five patrons should be allowed within the establishments at one time, and no more than 10 people including the businesses staff.
Bryan said for more detailed information on the opening of personal grooming businesses individuals should go to the Department of Health's website, that will provide more specifics.
Retail Stores
All retail stores are permitted to open so long as there are no more than 10 customers roaming the floor at a time. The exception to this rule is for big box stores and grocery stores. Bryan said it is crucial to remember no one is permitted to provide indoor or outdoor services without facial coverings.
Child Care Facilities
Schools and child care facilities will remain closed. Bryan said Human Services will inform the public of guidelines about when and how those facilities will be reopened. Only once in the blue phase will schools and daycares be reopened.
Restaurants and Bars
Restaurants will still be limited to takeout, delivery or drive-through.
"We looked at different cases of how the virus is being transmitted and we found that prolonged periods of stagnation in an area next to an infected person is what causes this. So, we don't want people eating food without a mask and being exposed to the virus sitting down in places eating for any extended period of time," Bryan said.
Bars will remain closed, Bryan said, because it requires patrons to take off their masks and causes people to congregate.
Churches
Bryan said the administration is "taking a leap of faith" and allowing churches to resume service. Services can hold a congregation of no more than 50 people and not conduct any sort of communion services where drinking or eating may be involved. Facial covering will still be required.
Because many seniors, the most vulnerable to COVID-19, like to go to church Bryan said it is important to keep them safe and "we encourage churches to continue their virtual service to the greatest extent possible."