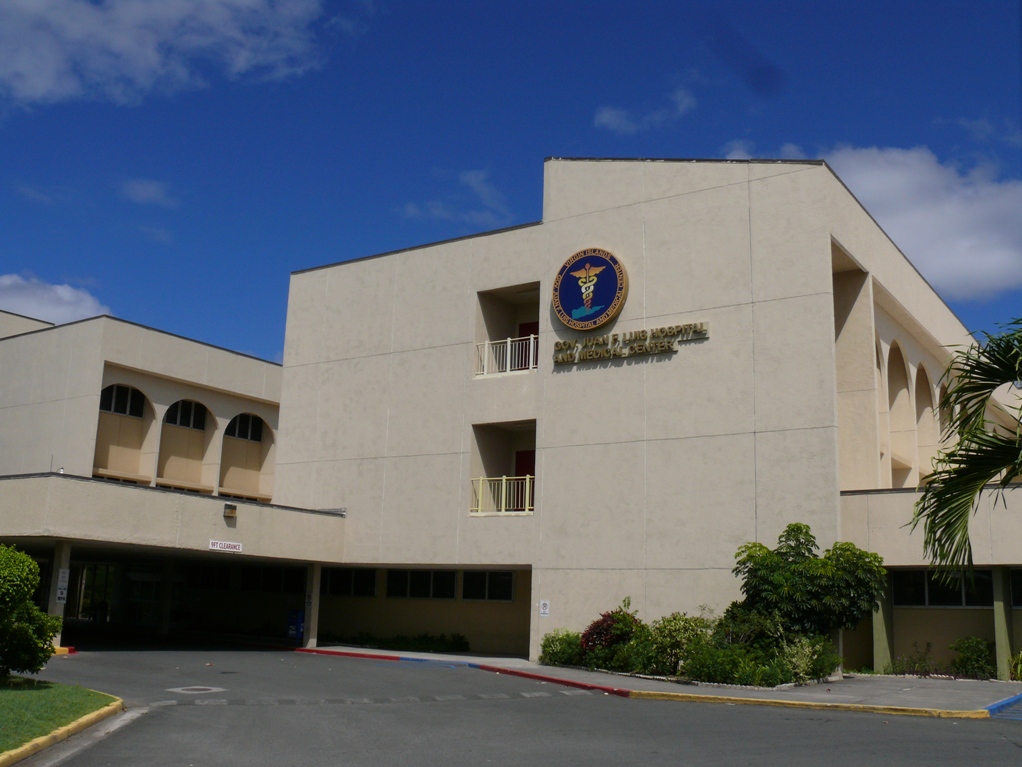 COVID-19 dominated the discussion Tuesday at a meeting of the Gov. Juan F. Luis Hospital Board, as administrators and staff told board members the steps the hospital has taken and continues to take in the face of the pandemic.
Interim Chief Executive Officer Dyma Williams outlined the training staff has undergone – both with and without patient contact – since the middle of March to prepare for treating infected patients.
Everyone, including maintenance and housekeeping personnel have learned how to put on and take off personal protective equipment without contamination. They have also learned not to touch patients or their personal items. There have been visits to the departments by specialists, including Dr. Ester Ellis, territory epidemiologist, to discuss the pandemic and COVID theory.
"COVID continues to evolve and we need to evolve with it," Williams said.
So far, the St. Croix hospital has treated two COVID-19 patients. One was released and the other died after six days in the intensive care unit.
New procedures include limiting visitors and providing curbside analysis of patients with COVID-like symptoms before admitting them into the emergency department with a gown and mask.
JFL has historically been understaffed and recently hired six new medical workers for intensive care, progressive care and emergency departments. They were recruited through an online flyer that was viewed by 29,000 individuals and which 24 applicants responded to, according to Terry Lynch, vice president of workforce development. Five school nurses are also helping staff with procedures such as pre-screening for the novel coronavirus.
Williams told the board there was a delay in getting the temporary hospital structures up and running to replace the portion of the facility lost in the 2017 hurricanes. She said "long lead items" such as custom-made furniture and equipment needs to be designed and ordered. Staff are learning how the furnish the units with the "long lead items" through a two-month online course. A request for proposals will be issued at a later date.
Angeline Ravariere, acting chief operating officer and liaison to the V.I. Territorial Emergency Management Agency, told the board that VITEMA has started pre-checking a supply list for hurricane season. Some supplies that have been depleted by COVID-19 treatments have been ordered and already are on back order.
"We'll do the best with what we have," she said.
Improvements and repairs have been made to the facility. Work in the progressive care unit, stabilizing the operating room roof, along with six new ICU beds and converting the former cafeteria to handle an overflow of patients have been ongoing. According to Ravariere, repairs were also made to water pumps throughout the facility and chillers. Leaks have been repaired in the dialysis trailers and the generator at the Cardiac Center. Plexiglas was installed in the business office and other customer areas to prevent the spread of coronavirus. Acting chief financial officer Shenel Moorehead said the hospital income is $32 million to date with $5 million in past due obligations. About $400,000 has been received through the federal CARES Act, so far, she said. Payments are being made to vendors and the government retirement system every month but $1.7 million is still owed to GERS.
"There will be a 25 percent decrease in revenue due to COVID," she said.
Board President Dr. Olivine Treasure and Williams spoke several times during the meeting about the dedication of the hospital staff and their appreciation of community support. A $50,000 donation from Haugland Energy, along with masks and shields, pizza, brownies and homemade masks have all been community efforts to pitch in.
Board member Chris Finch advised Williams to alert the board if and when the staff might need emotional health support. She said they need it now.
"I expect everyone to be on the top of their game and expect you to ask for help when you need it," Treasure said, as she ended the meeting.
Board members attending were Treasure, Finch and Faye John-Baptiste. Five members are needed for a quorum, so there were no actions taken.