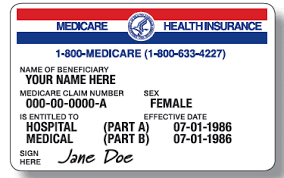 In the midst of this COVID-19 pandemic, Lt. Gov. Tregenza A. Roach Esq. reminds Medicare beneficiaries that COVID-19 tests can be paid for by Medicare. Under the Office of the Lieutenant Governor, Medicare services are provided by the Virgin Islands State Health Insurance Assistance Program (VI SHIP) Medicare offices on St. Thomas and St. Croix.
Medicare Part B plans will pay all costs for the COVID-19 diagnostic tests for beneficiaries who were tested on or after Feb. 4.
Medicare Part A plans cover medically necessary hospitalization costs. If a person is a Medicare beneficiary and the person's doctor recommends that he/she be quarantined in the hospital rather than self-isolated at home, then the hospitalization costs will be covered by Medicare Part A.
At present, there is no vaccine for the new coronavirus, but when a vaccine does become available, Medicare Part D plans will cover the cost for the vaccine.
The public is reminded that the VI SHIP/Medicare offices continue to restrict walk-in customers and in-person business services. These precautionary measures were implemented to reduce the spread of COVID-19 and protect customers and staff.
Beneficiaries are asked to conduct business via telephone and avoid in-person visits to the VI SHIP/Medicare offices on St. Thomas and St. Croix. Customers in need of assistance or information are asked to call the following numbers:
St. Thomas-St. John: 774-2991, ext. 4505 or 4507
St. Croix: 773-6449 (when prompted by the recording, please press option 5 for Christiansted and then option 9 for VI SHIP/Medicare)