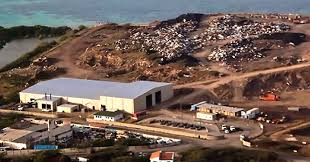 The Virgin Islands Waste Management Authority (VIWMA or Authority) cautions residents and solid waste haulers that propane tanks must be empty, depressurized and de-capped before disposal at the landfills. Propane tanks contain flammable gas that can potentially explode when compressed, and, therefore, should not be concealed in household garbage.
Solid waste haulers have the responsibility to remove unacceptable waste, such as propane tanks, from their trucks as directed by VIWMA personnel and in accordance with territorial and federal laws, rules and regulations.
The regulations apply to all propane tanks, including those attached to vehicles or appliances, as well as campfire propane tanks. Residents can dispose of unwanted propane tanks by returning them to the propane company. Tanks can also be prepared for disposal by a professional who would remove the leftover propane remaining in the tank, depressurize the tank and remove the valve or de-cap the tank.
The tank will then be disposed of in the metals section of the landfill.  Propane Gas Companies are asked to contact the Authority's Office of Compliance prior to disposal of propane tanks.
For more information, contact the Office of Communications Management at 513-4171 or email communications@viwma.org.  Also, follow the Authority on Facebook, LinkedIn and/or Twitter.