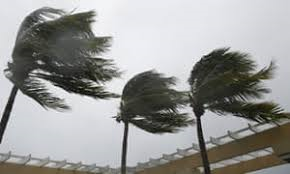 The USVI Storm Strong Program has announced the launch of its 2020 Remote Learning program beginning Monday, April 20. The program includes four types of fun activities designed for learners of all ages, including:
(1) the National Hurricane Center's webinar for Virgin Islands youth on April 22
(2) a hurricane preparedness drawing contest
(3) a scenario-based, natural disaster computer game, and
(4) a disaster preparedness supply list and scavenger hunt activity. Students who submit evidence of activity completion by June 1, are eligible to receive hurricane preparedness prizes.
Started in 2019 and funded by the National Oceanic and Atmospheric Administration's (NOAA) Environmental Literacy Program (ELP), the USVI Storm Strong Program is a five-year, community-based, hurricane preparedness program. In 2019, the program engaged families from St. Thomas in an eight-week program that provided hurricane preparedness information, tools and resources.
Participants in the program also developed projects designed to share information they learned in the eight-week program with the broader community with additional funding from the Community Foundation of the Virgin Islands (CFVI). These included the creation of hurricane preparedness kits and their distribution at community events, like the St. Thomas-St. John Agriculture Fair, as well as the development of a hurricane home health mold and water safety card.
More information about these projects and the 2019 workshop can be found on the USVI Storm Strong website.
Hurricane season officially begins June 1, and with a slightly more active hurricane season predicted for 2020, hurricane awareness and preparedness activities should begin now. To learn more about the USVI Storm Strong Program and the remote learning activities, visit www.usvistormstrong.org/remote-learning.
For more information, contact Allie Durdall at allie.durdall@uvi.edu.