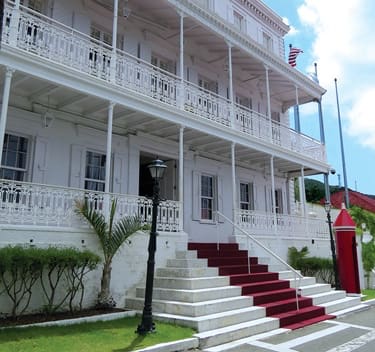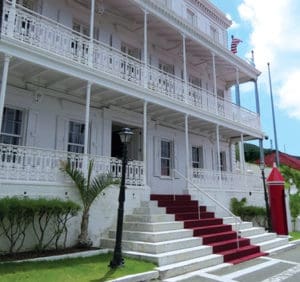 Gov. Albert Bryan Jr. signed legislation this week allowing him to seek up to $80 million in lending in advance of federal disaster assistance, to help the government make ends meet amid a devastating reduction in economic activity during the current worldwide viral epidemic.
He commended the Legislature for acting promptly, saying it "will provide substantial liquidity, enable the government to offset revenue losses due to the impact of COVID-19 and avoid layoffs of government employees."
But he said more legislative action was necessary.
"I would like to bring to your attention that the amendments requested by bond counsel for the Government of the Virgin Islands to effectuate the full intent of this bill, which were submitted to your office on Feb. 27, 2020, are still necessary and advisable in order to properly structure the borrowing contemplated by the Government of the Virgin Islands to find the Hurricane Disaster Recovery Projects," Bryan wrote in a letter to the Legislature.
Bryan first proposed the measure in March, as revenues started to dry up, cruise ships were cancelled and the epidemic spread throughout the nation.
The governor vetoed legislation which seeks to add doctors of podiatric medicine to the definition section under the Board of Medical Examiners and Physician Assistants Licensing provisions. According to Bryan, the bill does not accomplish its goal of expanding patient services in the field of podiatry by including a definition of podiatrists as physicians allowed to supervise physician assistants.
In a statement, Bryan said the bill could put federal funding at risk, because the federal Centers for Medicare and Medicaid Services regulations do not reimburse for services performed by a physician assistant being supervised by a podiatrist, and reimbursement is available only for services performed by a physician assistant under the supervision of a doctor of medicine or doctor of osteopathic medicine.
Secondly, he said physician assistants are trained as medical generalists and not explicitly trained in podiatry, and doctors practicing in the field of podiatry require specialty training beyond general medicine.
Bryan said doctors in the field of podiatry and physician assistants, including the American Academy of Physician Assistants, do not support this legislation, which has been opposed by 40 states.
"If the Legislature intends to expand the scope of physician assistants practicing in the territory, I encourage them to review the legislation passed in other states," Bryan said in his statement. "If it is the Legislature's intent to expand the availability of podiatrists in the territory, I also encourage them to consider enacting Interstate Medical Licensure Compact legislation, to improve access to care [including podiatrists] using telemedicine across states and expand license portability for physician assistants."