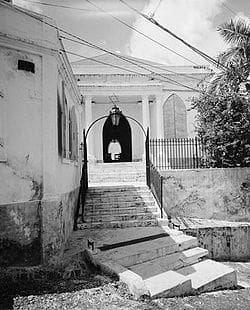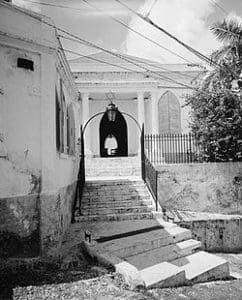 The Hebrew Congregation of St. Thomas announced today that philanthropist S. Donald Sussman has made a $100,000 donation that will allow their historic synagogue to continue serving the St. Thomas community. The impacts of hurricanes Irma and Maria in September 2017 continue to be felt on St. Thomas, and they have been further compounded by the current COVID-19 public health crisis, crushing the island's tourism industry and reducing, for the time being, the size of the formerly robust congregation.
"I treasure the time that I have spent on St. John and St. Thomas with my fellow Hebrew Congregation family, and I want to ensure that the synagogue and our faith community thrive for generations to come. I feel strongly about supporting the Jewish community on the Virgin Islands, and I know this donation will be put to good use on behalf of the entire congregation," said Sussman, who is also the founder and chief investment officer of Paloma Partners.
The Hebrew Congregation of St. Thomas was founded in 1796, and its picturesque synagogue is one of only three national historic landmarks on the island. It features a full suite of religious and cultural services accompanied by lovely music arrangements.
Despite its rich traditions and services, however, membership of the Hebrew Congregation of St. Thomas has dwindled; many of the members are unable to pay dues or contribute to the community in the same way that they could before the hurricanes so severely impacted the St. Thomas economy.
"Like all of our friends and neighbors in St. Thomas, our congregation was shaken in the wake of hurricanes Irma and Maria. Many young families left our beautiful island and have not yet returned, but despite the challenges we face, we continue to offer engaging services and strong support to the faithful who remain," said Rabbi Feshbach. "These are difficult times around the world, but we are eternally grateful to the leadership and generosity of devoted friends like Mr. Sussman who believe in our work and support our community."
Sussman's donation will be used to offset operating costs and ensure continuity of services as the Hebrew Congregation of St. Thomas continues to rebuild and strengthen its faith community.