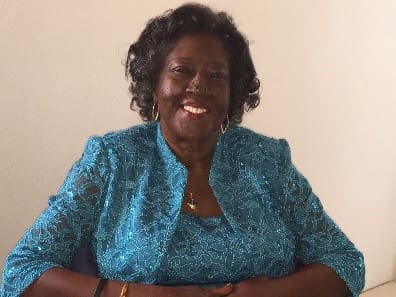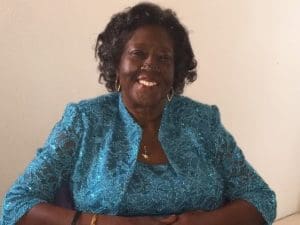 Sonia Delores Spencer Henry, also known as "Sonie," of Little Princess Hill died on April 7.
She was preceded in death by her spouse, David W. Henry; mother, Alphoncine Spencer; father, James Spencer; sisters: Elvida Spencer and Augustina Edwards; and brother, Zephaniah Spencer.
She is survived by her daughter, Pearl Parrilla; son, Pedro Parrilla; grandchildren: Ry'Neese James and Nia Fabio; great-grand nieces and great-grand nephews: Ahjadin Grigg, Sekaye and Halie Goodings, Gabrielle King, Liana Marshall, Arysha and Alayna Edwards, Isabella Moron, Maurice Barton and Evelien Warner; and nieces: Valerie Weekes, Yvette Ross Edwards, Paulette Edwards, Dawn Hurley, Pauline Edwards King, Phyllis Edwards, Vida Mae Edwards, Jacqueline Ladoo and Norma-Jean Burton.
She is also survived by nephews: Melroy Edwards, Paul Edwards, Percival Edwards and Rodney King Sr.; great nieces: Ahkela Edwards Goodings, Portia and Pya Langley, Rashonda King, Vida, Velma, Vivica and Vaniqua Edwards, Somalia Edwards Warner, Misah and Mahalia Edwards; great nephews: Keno, Malcolm and Kareem Edwards, Leo Moron, Rodney King Jr. and Raymond King; son-in-law, Malcolm Fabio; and sisters-in-law: Glenn Brown Challenger, Justine Henry and Joycelyn Henry.
More survivors include godchildren: Donah Samuel, Shevvin Flemming and Ludequa Phillip; and special friends: Carmen Mills, Mary and Fr. Richard Abbott, Vincenta Pilgrim, Ruth Hansen, Albert and Maria Schuster, Donna Brow, Sheryl Jackson, Dorene Christian, Unita George, Yvonne Liburd, CHS Class of 1966, Merill and Olive Walcott, Genevieve Edney, Emelda Thomas, Luis Rivera, Cannon Knight, Ebony Hodge, the Episcopalian Church family, Zeta Phi Beta Sorority Inc., Rose Jacobs, Sylvia Archibald, Kimberly Hansen, Mabeline Garcia, Tanya Parris, Nadine Andrews, Brian and Jayden Petersen, Janet Brow and Mrs. Marshall.
Other survivors include cousins and other relatives: the Thomas and Rogers families, the Hodge family, Claire Roker and family, the Spencer family, the Williams family, the Hendrickson family, the Richardson family, the Francis and Parris families, David and Lee Trotman, the Folks family, the Petersen and Marcus families, Warren Spencer, the Henry family and the Browne family.
The family appreciates your support and condolences; however, due to the current situation and mandates, a memorial service will be held at a later date. Your understanding is greatly appreciated.