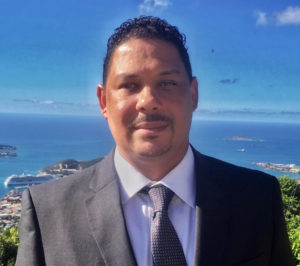 Commissioner Jean-Pierre L. Oriol of the Department of Planning and Natural Resources (DPNR) has announced that in accordance with the Third Supplemental Executive Order in Response to the State of Emergency declaration by the Gov. Albert Bryan Jr., which was a response to the COVID-19 coronavirus pandemic, all persons currently anchoring, or seeking to anchor, in the waters of the United States Virgin Islands are required to obtain a long-term anchoring permit.
In addition to completing the anchoring permit application, all persons must complete the associated health questionnaire.
DPNR also informs the maritime community that no on-boarding of passengers is allowed at this time, and all persons aboard vessels anchoring in the territory must abide by the Governor's Stay-at-Home Order, minimizing contact with others and only coming to shore for essential functions.
The Department recommends the use of online concierge services to the greatest extent possible for provisioning, as well as abiding by any guidelines instituted by the marinas or marine terminals in the territory.
For information on DPNR's anchoring application, the health questionnaire or anchoring locations within the territory, visit www.dpnr.vi.gov.  Individuals may also send an email to dee@dpnr.vi.gov or call the offices at 774-3320 in the St. Thomas-St. John District or 773-5774 in the St. Croix District.