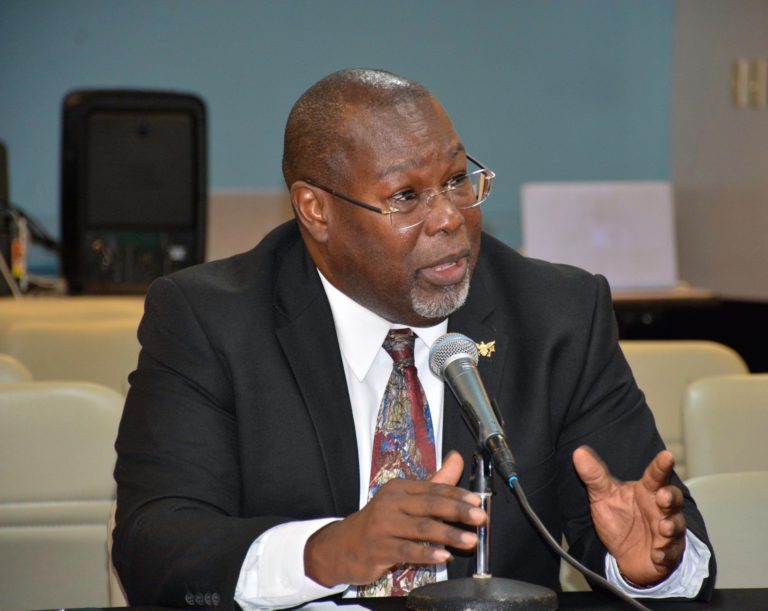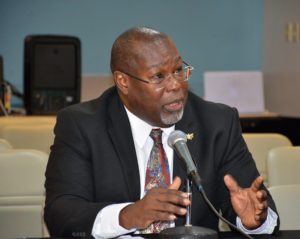 The VI Department of Labor (DOL) continues to provide services while ensuring that all of its activities are adherent to public health guidelines. As the State of Emergency continues, VIDOL's Commissioner Gary Molloy has announced the suspension of in-person services. Clients are urged to use alternative communication methods; for individuals who do not have access to technical devices needed to use online services, clients can utilize the drop box outside.
While DOL has closed its common areas to the public, the department continues to increase methods of communication to serve the public. The following information is on how to access Department of Labor services by mail and online.
Send mail to:
St. Croix District Mailing Address
4401 Sion Farm-Christiansted
St. Croix, VI 00820-4245
St. Thomas District Mailing Address
2353 Kronprindsens Gade
St. Thomas, VI 00802-6221
Information and applications from various divisions are now available on the DOL website at www.vidol.gov and can be submitted online as well. Individuals who need to apply and do not have access to a computer or a cell phone can call. There is an Unemployment Services hotline dedicated to helping with online access and filling in basic identification detail. At this moment, clients may call the telephone lines in either district.
Outside of Unemployment Insurance, other services will be available upon request, and clients are encouraged to use the website to obtain information and find resources. The Department of Labor emphasizes that there will be no in-person interaction; services must be obtained online or by phone.
For more information, visit www.vidol.gov. The following details the recommended procedures to access services from the VI Department of Labor.
Unemployment Insurance 
Any employer that needs to furlough, layoff or reduce staff hours, the Virgin Islands Department of Labor is requesting that employers do the following:
Send a letter to the Unemployment Insurance Division that includes the names of the affected employees in advance of the reduction of hours to 20 a week, discharge or layoff.
You must also contact the Department of Labor directly at the following numbers to gain information on services that can be provided for affected individuals:
St. Croix District (340) 713- 3424
St. Thomas District (340) 715-5724.
Labor Relations 
Contact Director Gwen Steele at 773-1994 ext. 2124 or via email at gwen.steele@dol.vi.gov on St. Croix; contact Rhonda Frazer, labor relations specialist, at 776-3700 ext. 2028 or via frazer@vidol.gov on St. Thomas.
Worker's Compensation
Contact Worker's Compensation via telephone at 713-3413 (STX) and 715-570 (STT) for general inquires. The division is also asking that providers continue to contact it via email and fax: 713-3421 (STX) and 715-5743 (STT). The division will respond to all inquiries, concerns and correspondence within 24 hours.
OSHA
Due to the recent COVID-19 events, VIDOSH is requiring employees to file a Safety and Health Complaint online at https://www.osha.gov/pls/osha7/eComplaintForm.html
Individuals (or their representatives) have the right to file a confidential safety and health complaint and request an OSHA inspection of your workplace if you believe there is a serious hazard or if you think your employer is not following OSHA standards. The complaint should be filed as soon as possible after noticing the hazard. A signed complaint is more likely to result in an onsite inspection.
How to File a Whistleblower Complaint
Individuals have the right to file a whistleblower complaint with OSHA if you believe your employer retaliated against you for exercising your rights as an employee under the whistleblower protection laws enforced by OSHA. In states with OSHA-approved state plans, employees may file complaints with https://www.osha.gov/whistleblower/WBComplaint.html
Hearings and Appeals
As a result of the recent developments with COVID-19, [coronavirus] effective immediately, the V.I. Department of Labor, Hearing and Appeals Unit, St. Croix and St. Thomas-St. John Districts are notifying the community that it will be holding all hearings by telephone as per the instructions to be provided to all noticed parties. On the date of a person's hearing, parties must call in from their residence or office to the number that appears on their mailed/emailed Department of Labor Hearing Notice.
Individuals in need of service are asked to leave their name, phone number, email and any questions with the numbers provided.
For all information, inquiries and concerns, contact Chief Administrative Law Judge June Austin at 773-1994 ext. 2107 or via email at jaustin@dol.vi.gov on St. Croix and Administrative Law Judge James Kitson at 776-3700 ext. 2036 on St. Thomas.
Youth Services
Due to the pandemic, the Division of Youth Services notifies the territory that it will be foregoing its in-person interactions with the general public to ensure communal safety. However, it will continue to serve the territory via telephone and email. The division will respond to all inquiries within 24 hours. Please make sure to leave your name, phone number, email and reason for contacting the division.
For information, inquiries, and concerns, contact Director Jermaine Mulley at 773-1994 ext. 2154 or via email at Jermaine.mulley@dol.vi.gov on St. Croix; Coordinator Shenika Sebastien at 773-1994 ext. 2080 or Shenika.sebastien@dol.vi.gov on St. Thomas; Amelia Christian at 773-1994 ext. 2140 or via email at Amelia.christian@dol.vi.gov on St. Thomas.