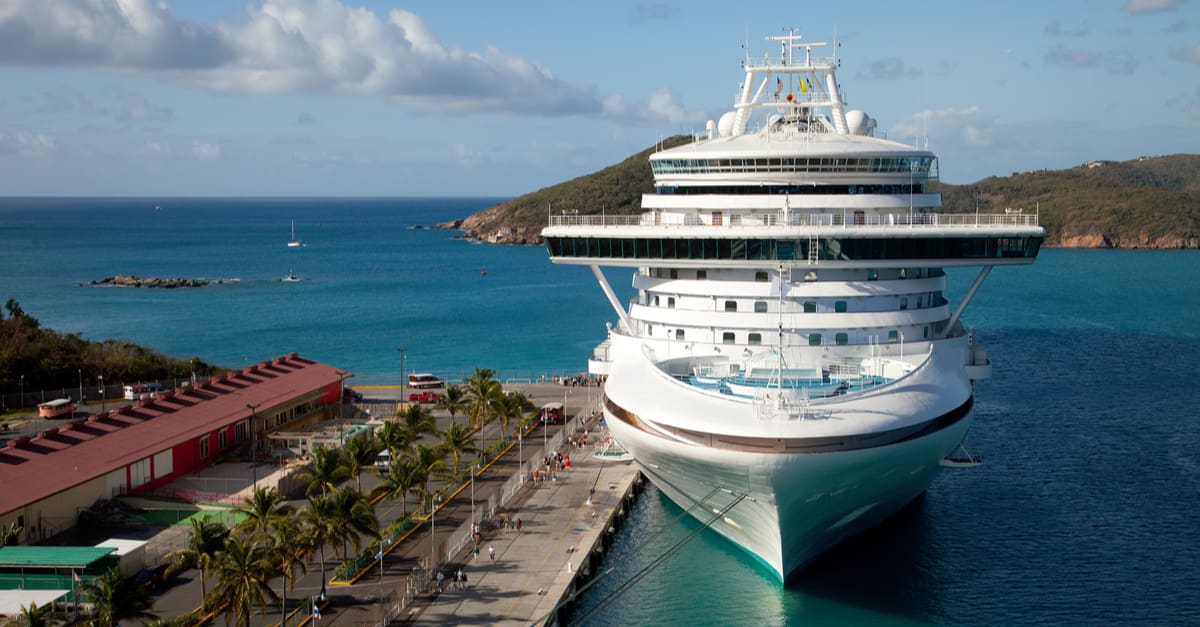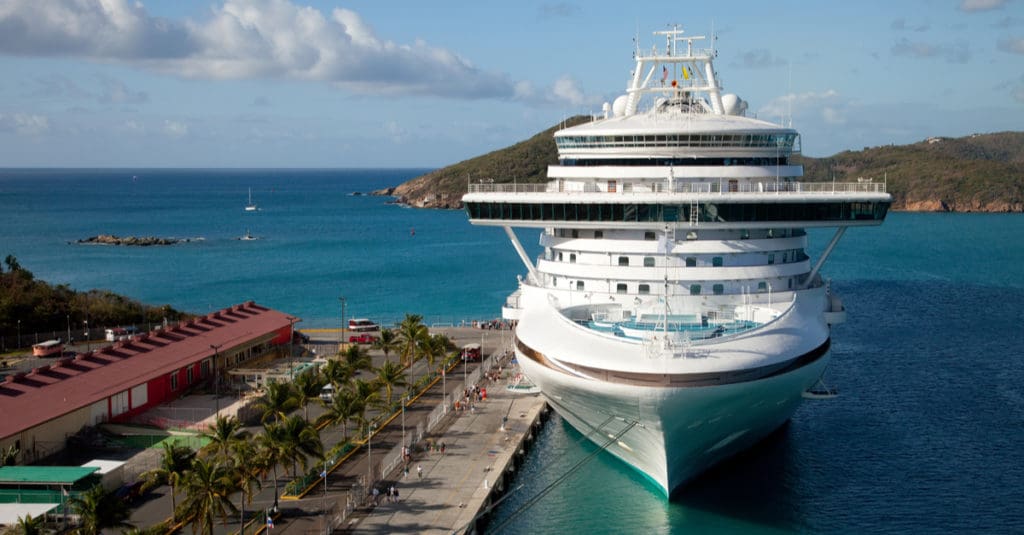 Tens of millions of dollars in revenue for the Virgin Islands are practically up in smoke as the COVID-19 pandemic forced cruise ship cancellations, a ban on hotel stays and a stay-at-home order that all but cut off the territory's lifeblood: tourism.
"All I've been doing is running numbers in the last 10 days," said Pash Daswani, owner of two Main Street jewelry stores on St. Thomas. "I've been doing these six-week scenarios all day, every day and it will be in the hundreds of thousands of dollars every six weeks in losses."
Daswani said his plight reflects that of most Main Street business owners who are forced to close as the territory grapples with the threat of coronavirus. Collectively, Main Street businesses will lose millions in March, April and part of May alone, according to Daswani, and they are bracing for the financial hit.
An analysis of the territory's visitor expenditures in 2018 paints a grim picture for the next few months. In 2018, tourists and excursionists spent $1.04 billion in the territory, according to the V.I. Bureau of Economic Research. Tourists coming in via airlines and staying at local accommodations spent $654 million of that amount, while excursionists – cruise ship passengers and day-trippers – spent $363 million for all of 2018.
Cruise line cancellations drag the excursionist segment of those revenues, impacting downtown businesses the most.
"Main Street, Havensight, Crown Bay, the side streets of Main Street, all depend 90 percent on cruise ships," Daswani said.
Days after Princess Cruises and Viking Cruises announced a halt in all cruise operations until May, all other cruise lines followed suit, including Royal Caribbean, Celebrity, Disney, Windstar, Norwegian and Princess' parent company, Carnival. Some are pausing until the end of April and others plan to pause until mid-April.
Based on 2018 numbers, that means tens of millions in losses for the territory. If cruise ships resume normal operations by mid-April, the territory could lose more than $30 million in cruise ship passenger spending. If the pause extends until the end of April, as some cruise ships have signaled, that loss could go up to $45 million.
When measured by the number of cancelled port calls, the numbers remain in the same ballpark. The Florida Caribbean Cruise Association estimates a single cruise ship call generates around $675,000 in spending, with $415,000 in passenger spending. By that measure, 53 ships would represent a loss of about $35.8 million in spending in the USVI economy, with a corresponding, smaller reduction in government gross receipts and other tax revenue.
Even when cruise lines resume operations, it still may take some time before businesses see customers trickle back in, according to Daswani.
"I think they'll be far from capacity for the first few weeks or months," Daswani said. "Are you going to be willing to be the first person to jump onboard, regardless of how good that deal may seem on that ship? Are you going to make that leap of faith to get that cruise ship?"
Non-excursion tourists make up an even greater chunk of total visitor expenditures. In 2018, this segment spent $654 million in the territory, averaging $54.55 million a month. With the moratorium on hotel stays, visitors technically do not have a place to stay, which means spending might drop by $54.55 million for every month the territory's hotels are closed.
Making the outlook look even worse is the fact that these figures are conservative numbers for two reasons. The actual losses could be higher because March and April represent the tail end of peak tourist season, which means the 2018 cruise ship passenger spending during those months may have higher averages than, say, July and August. The 2018 data also reflects post-hurricane numbers, which are significantly lower. For comparison, 2017 visitor expenditures stood at $1.2 billion, while 2016 pre-hurricane visitor expenditures were up to $1.34 billion.
Local hotels are not faring much better than retailers. Hotel owner Richard Doumeng said he and his wife were celebrating their wedding anniversary on March 14 when he made the decision.
"I realized this is our last night of going out and we've got to close the hotel down," Doumeng said.
The following day, the owner of the 75-room Bolongo Bay Hotel on St. Thomas began the process of emptying his hotel, roughly a week before Gov. Albert Bryan Jr. announced the 30-day moratorium on hotel stays.
"We went into Irma mode," Doumeng said. "We started calling people at home, in America, canceling on them, diverting them. Telling people they really needed to go home or find alternative accommodations because I didn't feel the safety of my guests or my workforce."
According to Doumeng, Bolongo lost close to $700,000 in cancellations and refunds for the period between mid-March and May 3 alone. That figure does not include anticipated reservations from March 16 until May 3. Doumeng said the hotel gets up to 30 percent of an entire month's occupancy in the same month, but those revenues are also now lost.
Doumeng said his main concern was the local health care system's ability to take care of locals and tourists who might get infected.
"The primary focus was talking to guests about our infrastructure," Doumeng said. "I had 135 guests on March 15. What would 135 people do to our medical infrastructure? It's that fragile. So, I'm thinking if the government can't take care of us, let's not burden the infrastructure with visitors."
Doumeng's concerns about the health care system's capacity are not unfounded. Government House's FY 2020 budget lists the territory's hospitals as one future economic pressure point. On top of the hospitals' difficulty in paying their bills, the financial strain also hinders their ability to "provide effective care to residents and visitors to the territory," according to the budget.
Daswani and Doumeng agree on one thing: Local businesses will need a lot of help covering expenses that do not stop accruing even if their businesses are closed. Doumeng, for example, loses roughly $200,000 a month in expenses, including various insurances and electricity to keep his air-conditioning running in spite of empty rooms to prevent the growth of mold. Daswani also pays for insurance on the jewelry stores themselves.
"We don't need a handout, don't get me wrong," Daswani said. "I don't think Main Street or any of the retailers here want a handout, but they do want a helping hand."
Both business owners said they try to mitigate the impact on their employees. Doumeng paid his roughly 100 employees, 80 of whom are full-time, until March 22 before he was forced to furlough about 60 of them. Doumeng also offered to pay out accrued vacations.
Daswani, meanwhile, has a total of 16 employees between his two Main Street stores. He is scheduled to speak with them Wednesday on their options, including sending employees to unemployment or taking out a loan without guarantees on when the money would reach the hands of staff.
"Your number one priority is 'take care of the staff,'" he said. "I don't take a paycheck for a month, two months, I'll be okay. But the staff is not in that position."
Tourism-related jobs likely impacted by the pandemic number in the thousands, ranging from a low of 5,093 in 2018 to a high of 8,430 in 2016 before the hurricanes, according to Economic Research.
COVID-19's more frightening aspect is the uncertainty. Stay-at-home directives in and around the nation's capital offer a glimpse into how long the slowdown is expected to last, with Washington D.C., Maryland and Virginia imposing stay-at-home orders effective April 1 and lasting until June 10 for Virginia and Maryland. Gov. Bryan revised his timeline this week, extending the stay-at-home order for the Virgin Islands until April 30.
While some businesses like Doumeng's and Daswani's may weather this financial storm, others may not be so lucky. Daswani said it all depends on the virus' timeline.
"Will I make it? Listen, if it's a bearable loss, which is 30, 60, 90 days, yes. But if it's any longer than that, who knows?" Daswani said.