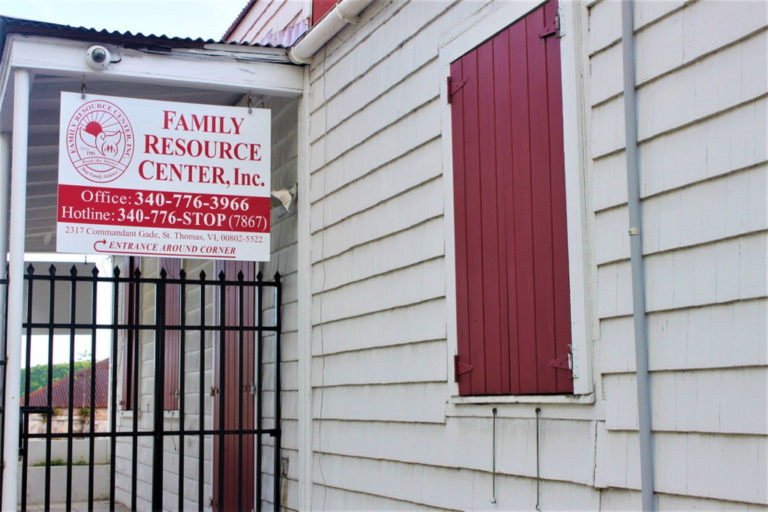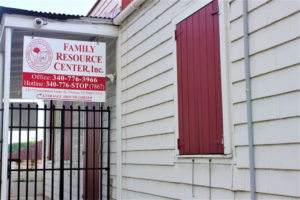 As communities close up against the coronavirus, they lock in tension and anger that is exploding into an increase in domestic violence.
The trend is global, with national and international news media quoting experts from Europe to South America and Asia. According to Reuters, France reported a 32 percent increase in domestic violence cases after the first week of a countrywide lockdown. The Guardian quoted Cyprus authorities saying there was a 30 percent increase in calls for help.
The Virgin Islands is experiencing a similar phenomenon.
While the territory is not under the severe restrictions imposed in some jurisdictions, its general population is "sheltering in place" and avoiding contact outside of the home. Organizations that regularly serve victims of abuse and domestic violence are busier than usual.
"It's a stressful situation," said Anya Stuart, executive director of the Family Resource Center on St. Thomas. She said her staff are continuing to meet with clients as needed, although most of the counseling and intake work is now being done over the phone to lessen physical contact. The agency has seen a spike in requests for assistance.
At the St. Croix Women's Resource Center, executive director Clema Lewis estimated the number of requests for assistance has increased about 15 percent since social distancing went into effect, and added, "It's probably going to go up."
Both organizations offer a variety of services including counseling for both perpetrators and victims of domestic abuse and emergency housing for victims who need to get out of violent situations.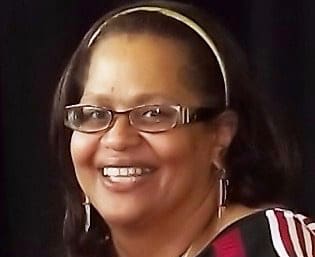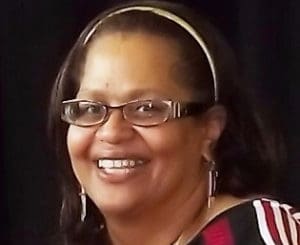 People are stressed, angry and frustrated, Lewis said. Some have lost jobs. There's economic worry for almost everyone. With schools closed, "children are home 24/7," and a parent must look after them, even if he or she is trying to work from home.
"Imagine what that does to a person," she said. "All these people in one space, and the spaces aren't that big." And if a relationship is already strained, the close quarters and general anxiety is probably going to make things worse.
"People are getting angry about things they normally wouldn't," said Cacki Barrett, a child and youth counselor with the Family Resource Center. "They're running out of options. They're running out of coping strategies."
Residents may finally have put the trauma of the 2017 hurricanes behind them, but "it's all being kind of triggered again," Barrett said. Although things look normal, they aren't, and "we're at a heightened awareness."
Domestic violence is not limited to partner-on-partner abuse.
"A lot of our domestic abuse cases lately have been elder abuse," Barrett said. "They're so vulnerable." The uptick can be seen in a companion increase in seniors seeking restraining orders against adult children.
There has also been an increase in child abuse, she said, with both children and their guardians under extra pressure.
A child is not likely to say, "I'm nervous," Barrett said, but rather to act out his anxiety. He may hit a little brother or sass his grandmother.
"I tell parents, 'When kids act the worst is when they need love the most,'" Barrett said.
Barrett had some suggestions for coping with the extra stress without breaking social distancing rules: deep breathing, walks, swimming and reading. In sum, "do something that soothes your soul."
Stuart suggests trying something you don't normally do in the home, such as cooking if that isn't your usual role. Look for positive ways to spend time, such as helping children with schoolwork and playing games with them.
Typically, an abuser will systematically limit a victim's outside contact. Being confined to home with a person who has already proved to be an abuser greatly exacerbates that isolation. The victim no longer is seeing colleagues at work, extended family, friends or neighbors, acquaintances or even strangers at the store. It may be the only adult she is seeing is her abuser.
That, said Lewis, is why the community at large needs to be more involved.
"If you hear something, say something," she said. "People say 'It's not my business.' Right now, this is everybody's business."
Both organizations could use more funding and they welcome donations.
The Family Resource Center has less staff than usual right now, and its emergency shelter has not been replaced since the hurricanes, but it is able to place victims in hotels in emergency situations or (until flights were cut because of the virus) send them off-island when necessary.
It's doing most of its counseling by phone, but still open from 9 a.m. to 3 p.m. weekdays "and if I have to stay later, I stay later," Stuart said. "We are first responders. We really are."
Lewis said the Coalition's services are ongoing too, though in-person contact is limited.
"We have room" to shelter victims, she said. Even if things get crowded, "we'll find a way."
Both organizations maintain 24-hour hotlines. On St. Thomas, call the Family Resource Center at 340-776-7867. On St. Croix, call the Coalition at 340-773-9272.