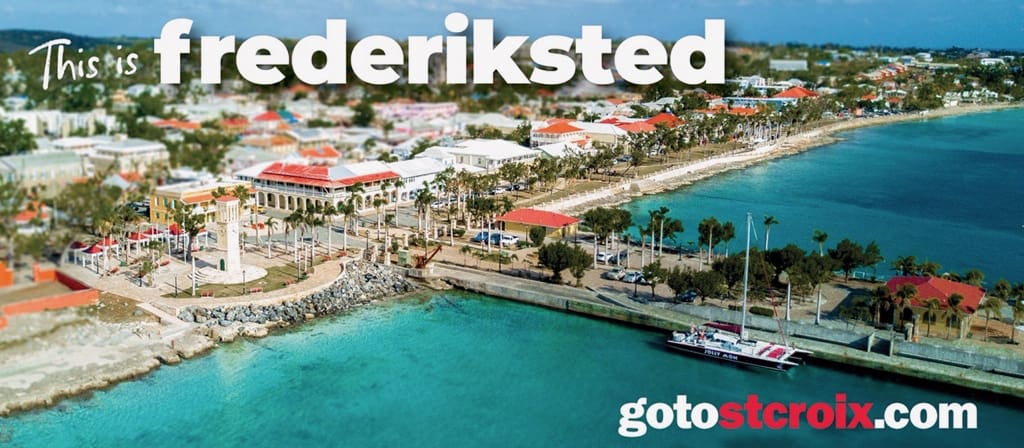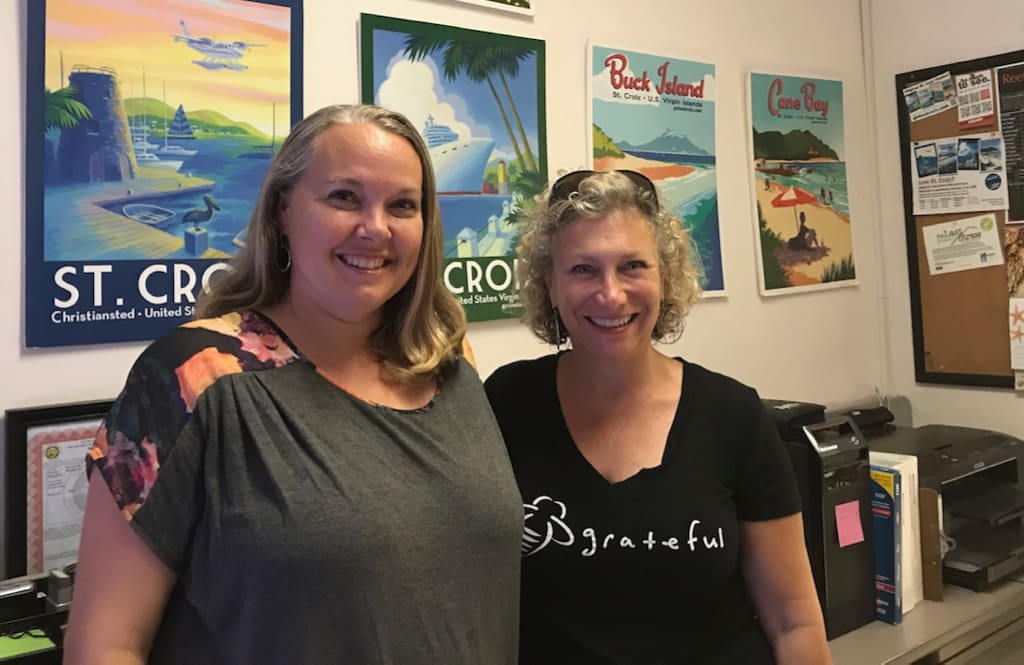 GoToStCroix has been promoting the destination of the big island since 1999. This business continues moving folks in the right direction via its website, blog, pocket map and web cam – even in the times of social distancing and COVID-19 that the world is facing.
Across the island, GoTo events put travelers and locals right where they want to be, when they want to be there. GoToStCroix.com is a virtual guide and planner that matches desires with what St. Croix has to offer.
Wendy Solomon is the matchmaker at GoToStCroix. This is Solomon's 20th year of making events come true as "your guide to St. Croix," with 2.3 million page views, or 540,000 unique visitors annually. That's 6,301 views or 1,480 visitors per day, but who's counting.
GoToStCroix makes it easy for visitors and locals to find a business from any place at any time. It's a whole island experience to explore through Solomon's premium advertising, from places to play and stay, shop and eat, marry or relocate.
Solomon uses her New York advertising background, her understanding of marketing with copywriters and art directors to focus on the big island in all that it has to offer in its authenticity, people, culture, history, nature and all of its diversity in being Crucian.
"Our job is to promote the destination of St. Croix. I really treat it like this is my only client," Solomon said. "The island of St. Croix is my client and branding that experience is the challenge. Providing a great service to the businesses that we work with is how we monetize the site to be able to do the work."
"Jennie Ogden is our full-time editor of the website. She does the original writing and we all do the photography," Solomon said. All revenue comes from advertising. No money is subsidized by government or any other entity, she added.
Ogden has been with GoTo six years.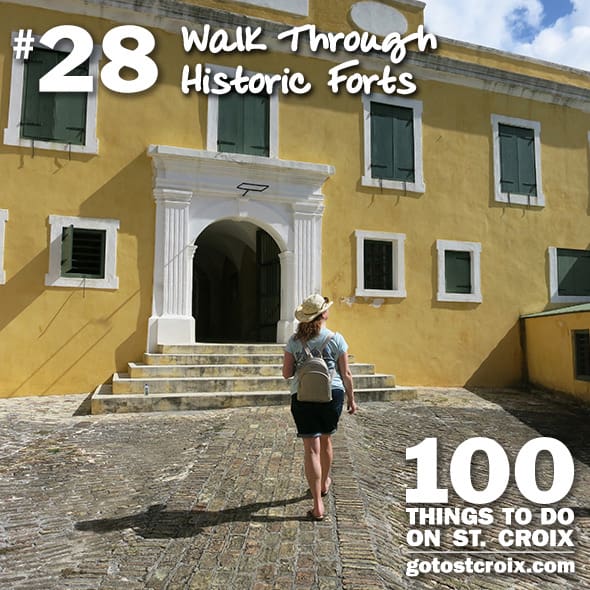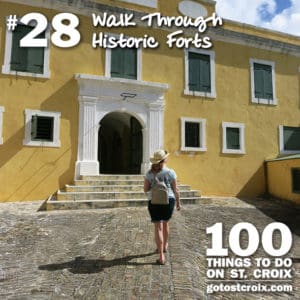 "This is the perfect opportunity for me to express my writing in the blogs and in keeping the website up to date," Ogden said.
Ogden goes to events and covers what's going on across the island, sometimes meeting face-to-face with business owners.
"This gives me an accurate picture of the island," she said.
Solomon called her team and the site "a success engine."
"The strength GoTo has is because we live here. We are longtime residents," she said. "I can tell the difference between this dive shop and that one, or this hotel and that one. When you live here, you can speak to the type of person you are matching the St. Croix experience with."
"We've developed the people's way of marketing the destinations, and we're proud of what we've created from 20 years of understanding how to market. We've built a strategy around the whole social media," Solomon said. "I can post something from my phone, but we don't want it to end there. It's fun to cultivate interest in the adventurers versus the history buffs and fun for people to feel the freedom to try the different experiences," she added.
Solomon said it has been an honor to tell the story of St. Croix.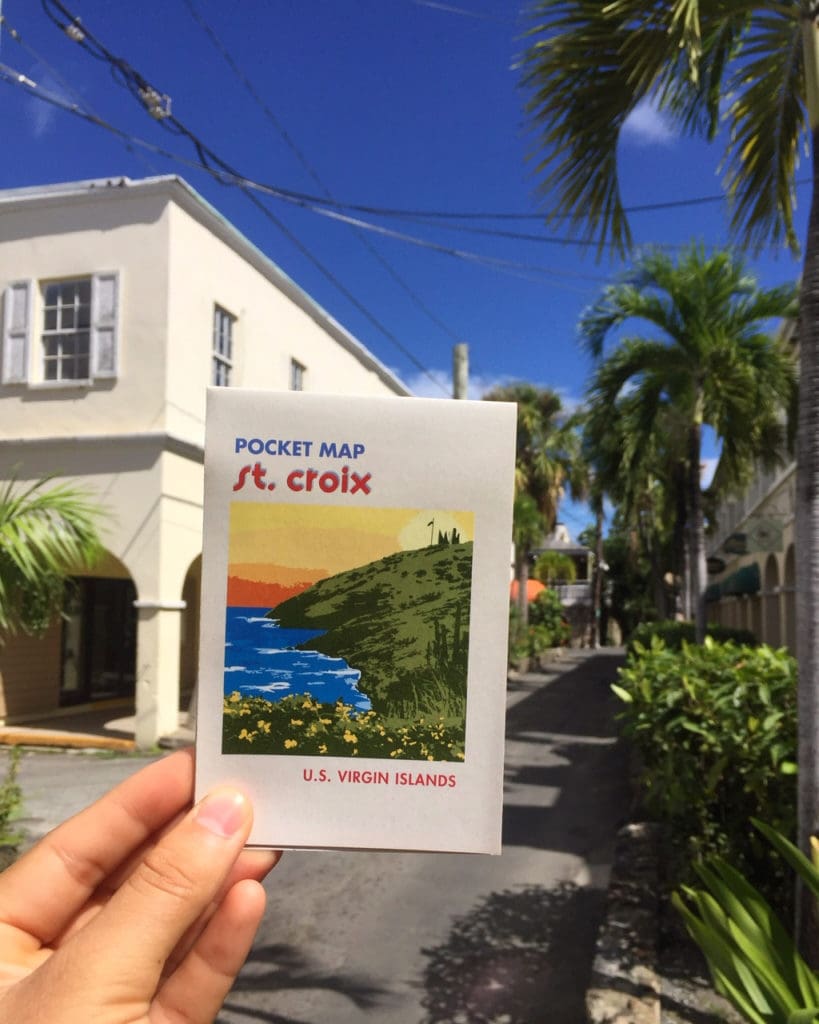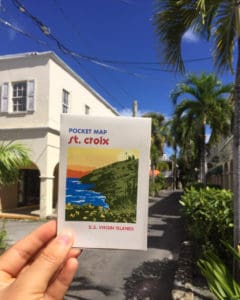 She said she had thoughts about expanding to St. Thomas or St. John but decided "my time was better spent focusing on St. Croix and telling the '100 Things to do on St. Croix.'"
Technology has allowed the site to be completely overhauled at least five or six times since its initial launching, keeping it current all the time, Solomon said.
Business supports the site, she said. "St. Croix is open for business and GoTo is here to tell it," she said.
The GoTo Christiansted and Frederiksted postcards display a colorful photographic view of both locales. The reverse side of the cards offers a guide to GoToStCroix Christiansted or Frederiksted with a quick scan of a smartphone.
When the novel coronavirus, which causes COVID-19, and its impact became known in the U.S. Virgin Islands, Solomon stepped up to the plate to update visitors of the site with information about the global pandemic and the state of emergency declared by Gov. Albert Bryan Jr. on March 13.
The GoTo site gives U.S. Virgin Islands government and public closures and restrictions lists. Restaurants that will be open for takeout meals only are noted.
The site offers the St. Croix Gift Giving Guide, offering help to local businesses with online shopping. There is also a list of things to do while social distancing.
GoTo offers a coronavirus resource list and a Plessen Healthcare Protocol with recommended precautions and prevention.
"We are a hybrid, because we work with local businesses, but people depend on us as a resource for St. Croix," Solomon said. "We are promoting the destination for when it's safe to travel again."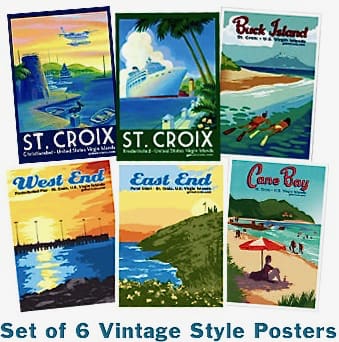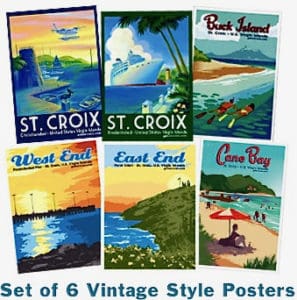 Travel may be curtailed, but imagination is not, and the GoTo site is offering fuel for those dreams, a series of six posters.
"Now is the perfect time to purchase your own piece of paradise with our original St. Croix poster designs from the six-poster series. They can be purchased online giving you six different escapes to paradise," Solomon said.
The Frederiksted Port poster shows many of the unique St. Croix elements, like the official Ginger Thomas flower, Fort Frederick and the Clock Tower. The Christiansted Boardwalk poster features a beautiful sunset and the iconic sugar mill. Four additional poster designs capture Buck Island, Cane Bay Beach, East End and West End – all inspired by many of the old travel posters of the mid-20th century, sure to evoke the nostalgia of what used to be, Solomon noted.
"They speak to the glamour and adventure of travel that we all can look forward to in healthier times on the other side of this pandemic," Solomon said.
According to Wednesday's GoTo email newsletter, businesses are becoming more creative and resilient by finding innovative ways to stay in business. Collaborating on a new hand sanitizer, pre-ordering a box from a favorite farm stand, shipping online orders and curbside pick up or home deliveries embrace the change in lifestyles on St. Croix.
The newsletter features the news of Videos from the Botanical Gardens, Un Amore's "Feed your Family" pre-ordered and bagged meals for a family of four to six, "Pandemic Painting" online classes by artist Barbara Gelardi, online yoga classes from The Courtyard and rental and deliveries of bikes for online spin classes by ICycle.
MJS Visions presents highlights from the Three Kings Day Parade as the featured video. It reminds the community of what was in January and what will be in times ahead when folks do their part now in staying at home and staying healthy, the newsletter states.
GoToStCroix.com is also on Facebook, Twitter, Instagram, Pinterest, YouTube and other social media sites.