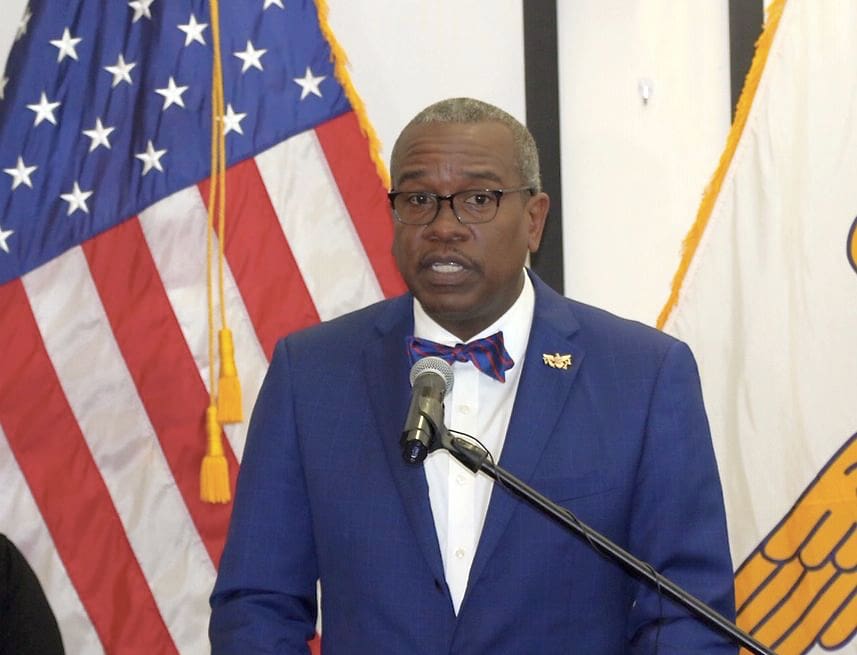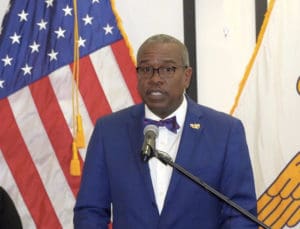 No additional cases of coronavirus nor additional social distancing restrictions were announced at Wednesday's Government House press conference, giving Gov. Albert Bryan Jr. time to address a mixed bag of concerns from the public, give updates on closures and call for a territorial Day of Prayer on Monday, March 30.
More information on the Day of Prayer will be forthcoming, but Bryan said the declaration was "much needed by people who are feeling the anxiousness and uncertainty of the time."
To date, the territory has tested 103 persons of interest for the novel coronavirus. Of that number, 56 cases were negative, 17 positive and 30 are still pending, Health Commissioner Justa Encarnacion added Wednesday. Previously, samples were being sent to the Centers for Disease Control in Atlanta but Encarnacion announced that a critical component needed for the COVID-19 testing kits has arrived on-island, giving the territory the ability to test locally once a final verification process is complete.
After the test is verified, as many as a thousand samples could be tested per day with a 24-hour turnaround period for "prioritized specimens," which falls in line with hospital protocols on the mainland as the number of COVID-19 cases increase. Two agents from the Centers for Disease Control and Prevention are on-island for sample collection and contact tracing, and Encarnacion announced the addition of Dr. Tai Hunt-Caesar, the territory's lone infection control physician, to her staff. Hunt-Caesar will serve as a liaison to private practitioners in the territory who Encarnacion said have been helping gather supplies.
Meanwhile, both Encarnacion and Bryan said the best way to combat any further spread is for residents to stay at home. Bryan's "stay at home" order went into effect Wednesday and while he said most members of the public are abiding, three bars have been shut down over the past three days for allowing more than 10 residents in at a time. Bryan specifically cautioned gas station and convenience store owners from allowing loitering outside their establishments. If it continues, the whole business will be shut down, the governor added.
Bryan said overall, the territory is seeing "dramatically" lower numbers of passengers at the airports and urged once again the self-quarantine of any travelers coming in, particularly from "hot-spot" areas such as New York and California. Hotels, Airbnbs and guesthouses have been prohibited from accepting any new guests, which the governor said supports the territory's goal of discouraging any leisure travel.
Ferry operations at the Edward Wilhelm Blyden terminal also shut down at noon Wednesday, but passenger and car ferries between St. Thomas and St. John are still running with limited ridership.
Addressing concerns about government employees going to work, Bryan clarified that those deemed to be essential right now should show up. Those employees are needed for department and agencies to function, but those deemed non-essential should stay home and take the social distancing measures seriously.
Focusing on the impact the response efforts will have economically, Bryan said the territory's application to the Small Business Association for a disaster declaration had been approved, opening up more loan options for business owners and deferring until December 2020 any previous disaster loan payments.
Bryan also spoke about working with the V.I. Legislature on additional economic stimulus options and with Delegate Stacey Plaskett, who he said has been pushing for the territories to receive the same benefits included in a recently passed $2 trillion stimulus bill that have been "given to every other American."