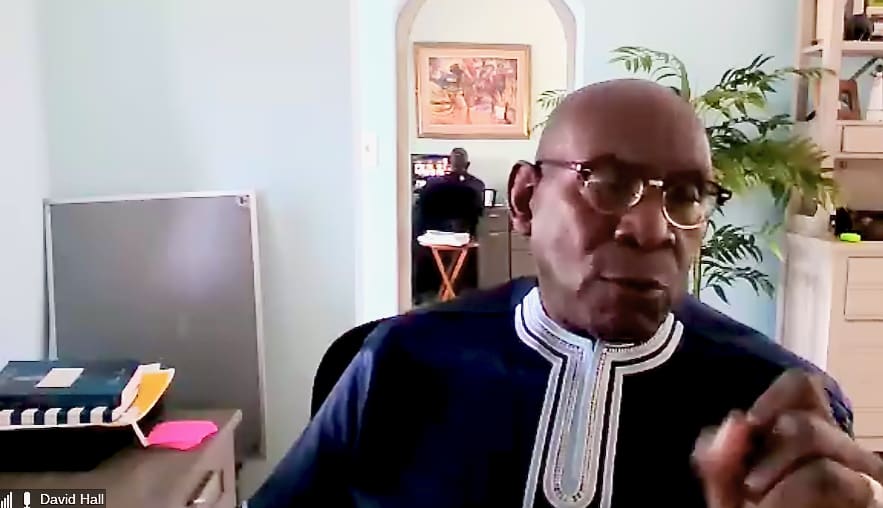 UVI President David Hall hosted a virtual town hall Friday summarizing the university's plans to transition to online classes, which will begin Monday. The move is designed to curtail the spread of the novel cornonavirus.
The virtual town hall used Zoom, a remote conferencing service, and the audience hit the service's 300-person capacity. Provost Camille McKayle said she is looking for a way to increase that audience capacity in the future.
UVI's goal during this time is to flatten the curve – that is, lessen the rate of new infections – but not curb enthusiasm. Hall said the plan is to "keep us safe but also inspired."
"This is unlike anything we have gone through before but together we can make it through and come out stronger and better," Hall said.
He stressed the need for patience from both students and teachers during the transition to get through " the bumps in the road."
Hall said there has been a rumor that the third case of COVID-19, the illness that results from the coronavirus, is a UVI employee but said he has no evidence of this and believes the Department of Health would have contacted him to inform him if that was the case.
UVI will switch to online classes after an extended spring break, with classes virtually resuming on Monday. Faculty members are deciding exactly how their classes will be administered for the rest of the semester and informing their students of the new procedures.
Students who have not heard from their professors about a course of action have been advised to ask them about the new process.
Other issues Hall addressed included:
– Some students will have to come to school to use resources to complete even their online classes. A laptop loaner program will be announced to reduce the number of students that need to use the library for online classes.
– Some students will have to stay on campus because "the alternative is far more dangerous."
– At-risk employees should stay home even if they can't complete duties from home, Hall said.
– Employee pay will not be affected even though it will cause "financial strain" on the university.
– Room and board refunds for students that left will take a few weeks to process as the school figures out the prorated rate and the best way to get the money back to students, whether electronically or via check.
– The campus Wellness Center is closed but outside courts are available to students and the public to use. Proper social distancing should be practiced.
A majority of the students' questions focused on this year's commencement. Hall said no decision has been made, and said both virtual commencement and postponement are among options being discussed.
Friday was the deadline for graduation fees but because the situation is in limbo the deadline has been lifted for now.