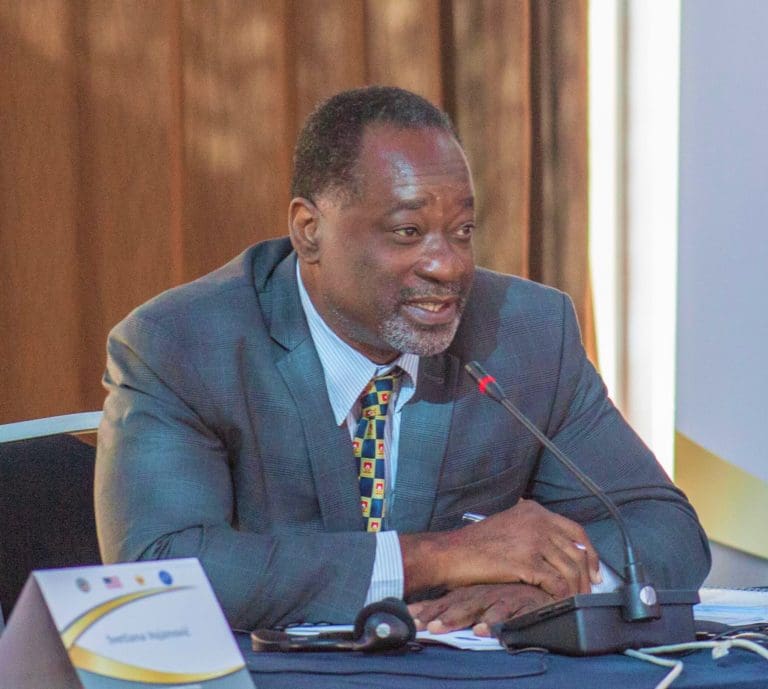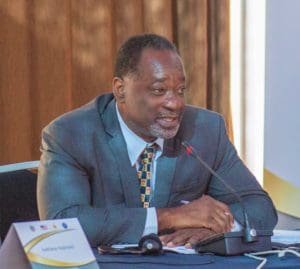 V.I. Department of Justice Chief Deputy Prosecutor Eric Chancellor participated in the Conference on Plea Bargaining held Feb. 20-21 at Hotel Avala in Budva, Montenegro, according to a press release from DOJ Attorney General Denise George.
A Montenegro delegation of prosecutors and police detectives toured the U.S. and St. Croix. The office of the Virgin Islands Department of Justice (DOJ) on St. Croix hosted a discussion session with the Montenegrin delegation. The team was impressed by Chancellor's knowledge of plea bargains and experience as a prosecutor and former defense attorney.
Days later, the State Department liaison extended an all-expenses-paid invitation to Chancellor to participate in the conference held as a training initiative for the Montenegrin prosecutors and police officers on the use of plea bargains.
During the event, the chief deputy prosecutor moderated a panel discussing the "Current Issues Involving Plea Bargains" and held a presentation entitled "Prosecutorial Considerations and Practical Experiences in the Use of Plea Bargaining in the USA."
"Montenegro is a beautiful, small country in the Baltics, and they are looking for solutions to issues they are experiencing in their criminal justice system, "said Chancellor. "The training went well, and I was invited to return later in the year to help train another group of prosecutors and police officers," he said.
Attorney General George congratulated Chancellor on his accomplishment. "It is so commendable when our DOJ attorneys are recognized for their professional expertise both here and abroad as well," she said.
In his presentation, Chancellor gave an overview of the Plea-Bargaining process, an American invention in which an agreement is made between a defendant and prosecutor. The defendant agrees to plead guilty in exchange for an agreement by the prosecutor to drop one or more charges, reduce a charge to a less serious offense, or recommend to the judge a specific sentence acceptable to the defense.
Today 97 percent of all federal cases and 94 percent of state cases are resolved through plea bargains. Plea bargaining is now viewed as one of the critical stages of litigation where a defendant has a constitutional right to effective assistance of counsel. There is significant and substantive criticism
of the plea bargain, but the benefits are clear, at least to the American system of justice:
Plea bargains save time and costs;
2) Defendants spend less time in pretrial custody;
3) Defendants who plea bargain get substantially less jail time than those who go to trial and lose;
4) Collateral issues of the Defendant, such as the need for drug treatment or parenting skills, can be addressed through plea bargaining.
Many countries in the world are looking for solutions to the problems of an overburdened criminal system with few resources. American style plea bargaining is the solution being looked at by more and more countries.
Some of the other participants included Erik Larson, senior justice advisor, U.S. Embassy in Podgorica; and Jim Sullivan, ICITAP senior counter-terrorism advisor, U.S. Embassy in Sarajevo.