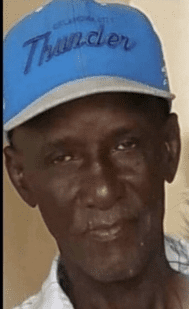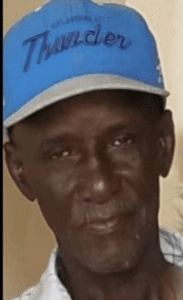 Bernard Swanston, also known as "Target," of Walter I.M. Hodge, died on Feb. 18. He was 78 years old.
He is survived by his daughter, Sonia Swanston Smith; sons: Wayne Anthony, Keith Swanston and Keshawn Swanston; granddaughters: LaVonna Anthony Duncan, Shanice Anthony, Tishaura Swanston, Eboniqua Smith, Joiah Anthony, Zariah Swanston, Sorayah Smith and Sophia Swanston; grandsons: Zomari Swanston, Kharay Anthony, Rasheed Swanston, Rahkeem Swanston, Radjmin Smith Jr. and Zamouy Swanston.
He is also survived by great-grandchildren: Kaleem Swanston, Aliyana Schulz, X'lya Andrew, A'zair McIntosh X'kai Andrew and Jayden Anthony; sisters: Marvelle Duporte, Evelyn "Leona" Swanston and Nathalie Swanston; brothers: Vincent M. Philips ("Courtesy"), Elroy Swanston, Elton ("Rasabudah") Swanston, Uhral Swanston and Glenroy Swanston; 22 nieces too numerous to mention; and 20 nephews too numerous to mention.
Other survivors include great nieces and great nephews too numerous to mention; daughter-in-law, Anelta Warner; son-in-law, Radjmin ("Cheeks") Smith; sisters-in-law: Julia Swanston, Helen Sackey-Phillips, Virginia Swanston, Lucila Phillips, Benita ("Carol") Swanston and Helena Bass; brother-in-law, Harold Morgan; as well as godchildren, other relatives and friends too numerous to mention.
 The viewing will begin at 9 a.m. followed by the funeral service at 10 a.m., Friday, March 13, at St. Paul's Anglican Church, Frederiksted. Interment will be at Kingshill Cemetery.