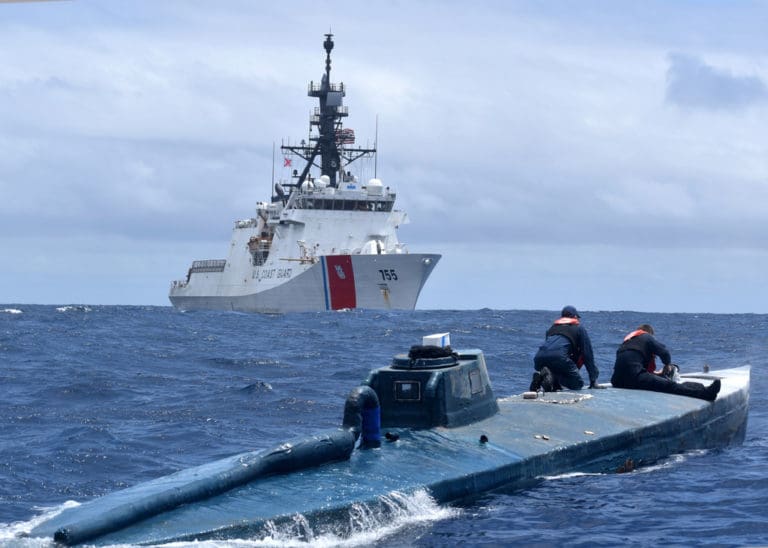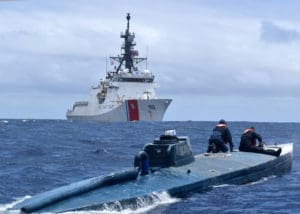 Hector Hernandez Saucedo, a Mexican national, and Calixto Tumbaco, an Ecuadorian national, pleaded guilty to conspiracy to possess 1,535 kilograms of cocaine while on board a vessel subject to the jurisdiction of the United States minutes before their jury trial was scheduled to begin, U.S. Attorney Gretchen Shappert announced in a news release issued Wednesday.
The two were scheduled to stand trial in St. Thomas District Court before U.S. District Judge Curtis Gomez. Gomez remanded both defendants pending their sentencing hearing on June 18.
According to court records, on May 10, 2019, while on patrol, a United States Coast Guard patrol aircraft sighted a self-propelled, semi-submersible vessel in international waters approximately 250 nautical miles northwest of Esmeraldas, Ecuador. The ship was navigating on a westerly course in what court records called a known drug smuggling area. The vessel was a low profile, semi-submersible with three outboard engines, displaying no indicia of nationality nor markings, and operating without any navigation lights.
The Coast Guard Cutters Hamilton and Resolution, which were operating approximately 15 nautical miles away from the semi-submersible vessel, diverted in order to investigate the vessel's activities. Crew members of the Coast Guard Cutters observed that the semi-submersible was more than eighty percent under the waterline.
Upon their approach, Coast Guard Officers observed that objects were being thrown overboard by one of the semi-submersible's occupants. After gaining control of the semi-submersible, Coast Guard Officers took into custody Saucedo, Tumbaco and Columbian Nationals Mariano Abregon and Freddy Montano Paz.
The semi-submersible vessel was later declared a stateless vessel without nationality and therefore subject to the jurisdiction of the United States. Coast Guard Officers proceeded to conduct an at-sea space accountability inspection of the vessel. They located 64 bales of suspected cocaine inside a tunnel area of the vessel. The bales contained brick shaped objects with an estimated weight of 1,535 kilograms. During interviews, one occupant admitted that the semi-submersible vessel departed Buena Ventura, Columbia approximately three days prior to the Coast Guard interdiction, and that they were destined for Mexico.
On Feb. 11, 2020, Abregon entered a plea of guilty, and on September 12, 2019, Paz entered a plea guilty. Both pleaded guilty to count one on the bill of indictment, which charged conspiracy to possess 1,535 kilograms of cocaine while on board a vessel subject to the jurisdiction of the United States.
For their convictions, the defendants face a mandatory minimum sentence of 10 years and a maximum of life imprisonment, a fine of up to $10,000,000, five years of supervised release and a special assessment of $100.
This case was investigated by Drug Enforcement Administration and the U.S. Coast Guard and is prosecuted by Assistant U.S. Attorney Delia Smith.