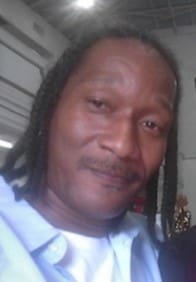 Ferdinand Nathanael Marshall, also known as "Ferdie," "Ferda," "2pac" or "Six," has died.
He is preceded in death by his grandparents: Harold Marshall, Genetha Marshall, Norma Miller Slocombe and Mervin Slocombe, all of Barbados, West Indies.
He is survived by his father, Daniel Marshall, better known as "John" or "Beige;" mother, Wednie Hazel; stepmother, Onnestine Marshall; stepfather, Norris Hazel; daughters: Tammilea Marshall and Secoiya Gumbs; sons: Akiem, Kamari, Jekoi, Knai and Kajari Marshall; sisters: Kimberly Marshall-Stapleton and Desiree Marshall; brother and stepbrother, Kerry Marshall and Dennis Ham; sister-in-law, Stacey Tavernier-Marshall; brother-in-law, JahMarie Stapleton; uncles: Cecil Marshall, Victor and Leroy Miller, and Colton Slocombe of Barbados, W.I.; and aunts: Effna Carrington of Barbados, Lillian Yearwood of England, Oakley Miller and Esther Hazel of Barbados.
He is survived by great aunt, Carmen Miller of Barbados; nieces: Kaylene Marshall, KyOari Sanders, Jaylien Stapleton and Lisa-Marie Hodge; nephew, Leondre' Marshall; and cousins: Delvin, Garfield, Delriese and Berecia Marshall, Kadyrah Coggins, Shanice and Antonia Als, Nara Remise, Michael Coggins, Jenelle Burley-Francis, Marvid Henry-Marshall, Shamika Marshall-Colbourne, Delvin Marshall Jr., Delvon Marshall, Shikarah and Shakima Marshall, Anthony Marshall (Canada), Marilyn Marshall (UK), Margaret Carrington (UK), Sandra Carrington (UK), David Carrington (UK), Carol and David Yearwood (UK) and Vida Carrington-Barnett (deceased, UK).
He is survived by other cousins: Dwight Marshall (Barbados), Catherine Maynard (Barbados), Dale and Ingrid Henry (Barbados), Aubrey Marshall (N.Y.), Roger, Vashti, Gabriel, Cynthia and Elizabeth Sealey of Barbados and New York, respectively, Ricardo Medford (Barbados), Patricia King (N.Y.), Eudasy Marshall (deceased), Miriam Marshall (deceased), Sandra, Desmond, Ezra, Jason and Jamar  Cumberbatch (Barbados), Fabian Meadeford, Rudolph Meadeford, Katherine Henry, Amariah Henry, Saraiah Henry, Eloise, Angela, Carlo, Nalda, Wendell Homes (Barbados, N.Y.), Ann, Marva, David, Tony and Lionel Meadeford (Barbados), Pastor Adorne Brunes, Pastor Anthony Meadeford and family, Ainsley Ward and family.
Other survivors include his special companion, Deshanna Anthony; goddaughter, Shu'Rayne Martin; best friend, Cashburt Etienne Jr.; friends: Coralee Brun and Cherylyn Powell; special friends: Della Thompson, Carmen Thomas, Kishawnie DeShatlo, Jewel Malloy, Cordell Rhymer Jr. and Carlton Charleswell; many relatives and friends including the Lewises of Barbados and New York, the Quinton, Watson, Pollard, Warrell and Haynes families – all of Barbados, the Marshall's of Roseau. Dominica, and Castries of St. Lucia.
The first viewing will take place from 5-7 p.m., Thursday, Feb. 13 for at Turnbull's Funeral Home. The second viewing will be held at 9 a.m. to be followed by a service at 10 a.m., Friday, Feb. 14, at Memorial Moravian Church. Interment will be at Western Cemetery. Funeral arrangements are by Turnbull's Funeral Home.
The family requests neutral colors or shades of brown be worn. In lieu of flowers, a special collection will be taken during the service for his children.