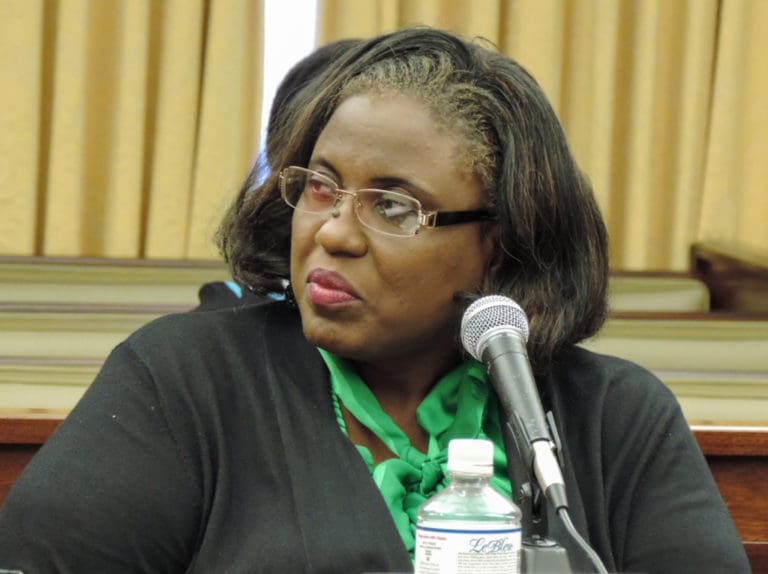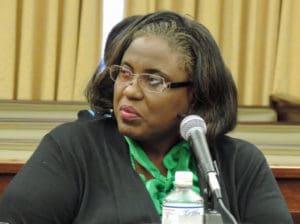 The Department of Human Services plans to open two CMS-certified nursing facilities to take the place of the Sea View Nursing and Rehabilitation facility, which stopped providing residential nursing home services on Jan. 30, Assistant DHS Commissioner Michal Rhymer-Browne told a Senate committee on Friday.
"The department is embarking to move towards certification of two skilled nursing facilities," one on St. Thomas and one on St. Croix, Rhymer-Browne told the Committee on Culture, Historic Preservation and Aging. "We have only had one on St. Thomas which took residents from all three islands, but we believe we need to have one in each district."
Rhymer-Browne said the department has been planning for the last six months and has slated the Herbert Grigg Home for the Aged to become one of the skilled nursing facilities, targeting 80 beds in the St. Croix District alone.
"It's not just a plan, but we are actually taking physical steps towards our two new CMS-certified homes in the territory," Rhymer-Browne said.
She added that the department will break ground on the Herbert Grigg Home this year and both facilities should be running within the next two years.
"Definitely in 2020 we will have our scopes, our drawings in place and it's my hope that actual construction can begin," Rhymer-Browne said.
Since the Herbert Grigg Home has two wings, Rhymer-Browne said, the department will care for current residents in one wing while fixing the other. Along with repairing both wings, other buildings on the campus will also be renovated.
The department wants to build on what Dr. Alfred Heath, owner of Sea View since 1993, did by providing quality care to seniors for decades and resuming certified nursing facilities on the islands.
"Although the nursing and rehabilitation home has closed its doors, Dr. Alfred Heath should be commended for his vision to provide a skilled nursing facility for the first time in the U.S. Virgin Islands, and he was able to provide medical care, continuous nursing and other health and social services to our senior citizens … who required care and rehabilitation," Rhymer-Browne said.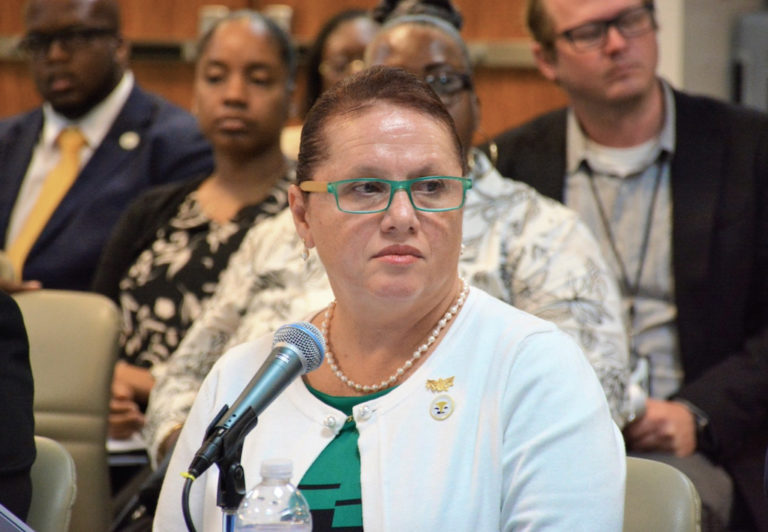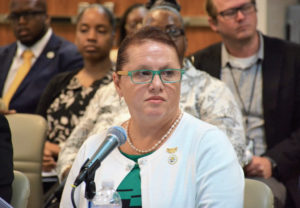 Health Commissioner Justa Encarnacion, who was not present but provided testimony, said six of the residents from Sea View have been relocated, two to Herbert Grigg Home on St. Croix, two to Queen Louise on St. Thomas and two to Casa de Salud on Puerto Rico.
Encarnacion said there is another section at Sea View that is less damaged and continues to be occupied by adolescent residents.
"St. Thomas Healthcare Management provides services to adolescents with behavioral or learning disabilities. They currently serve 12 inpatient and 5 day students," Encarnacion said.
Rhymer-Browne said the department has a waiting list of 30 to 40 seniors in both districts routinely awaiting nursing facility services, and that the goal is to eventually provide 80 beds in each district that will be a part of the two new CMS-certified nursing facilities.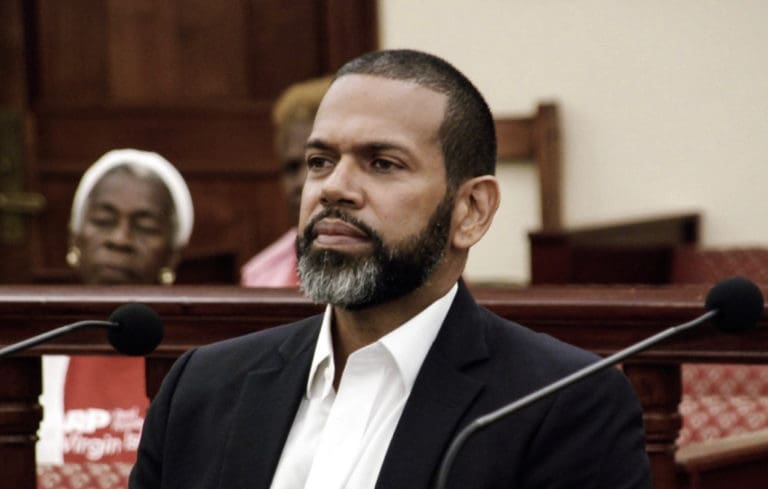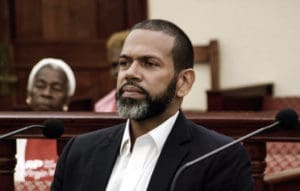 Troy de Chabert Schuster, AARP state director for the territory, said the lack of CMS-certified facilities in the territory has burdened family caregivers.
"There are more than 13,000 family caregivers in the territory … Caregivers are overwhelmed by having to work, care for their family and maintain a household while caring for a loved one. They are overburdened as a result of the lack of adequate home health care services. They often need to place their loved one in a skilled nursing facility but cannot find a CMS-certified facility in the territory and the existing homes for the aged are completely unacceptable," Schuster said.
Because caregivers are left without options, Schuster said they end up with a sense of hopelessness and become depressed and physically ill.
"As a result, the elderly person also becomes depressed. It is a vicious emotional cycle leading to more illness for both the caregiver and the one being cared for," Schuster said.
Though Rhymer-Browne said certified facilities would be two years out; Schuster said, "For the sake of our citizens, we urge you, as the legislative body, to take quick action to develop these solutions for long-term care services. This must be a priority."