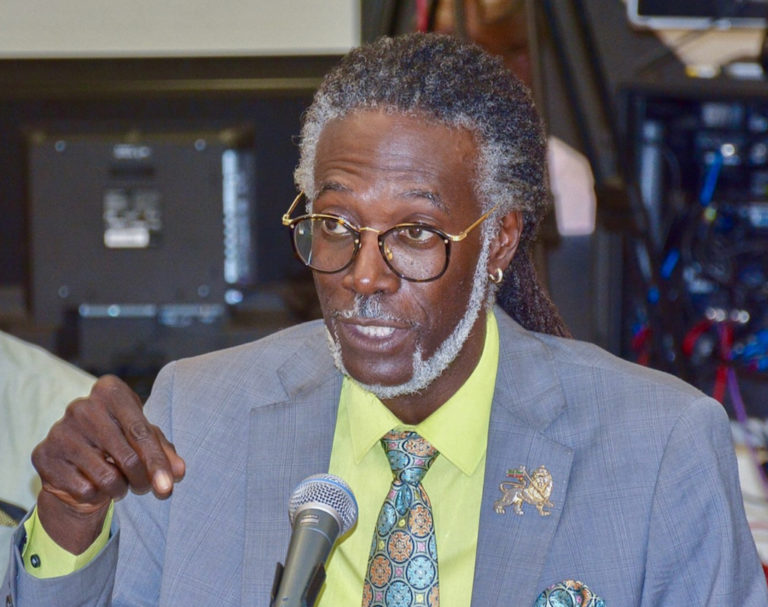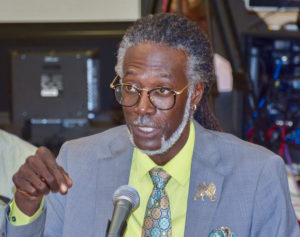 As preparation for the upcoming Agrifest nears completion, a safe with $12,000 in Agrifest fees and deposits was stolen from the V.I. Department of Agriculture offices in Estate Lower Love on St. Croix last week.
"It happened sometime between last Monday night [Jan. 27] and Tuesday morning," Agriculture Commissioner Positive Nelson told the Source in a Feb. 3 phone call, "Somebody broke in or pretended to break in."
"They took out some of the side window louvres out of the horticulture building. It looks like they broke through the door with a pickax or something. They broke a door by the cashier's office, broke the plexiglass window, went in and took the safe," he said.
According to Nelson, the opening created by removing window louvres isn't big enough to fit the safe.
He said former Assistant Commissioner Errol Chichester, who no longer works there, saw the damage and told employees who called the police.
Nelson said about $12,275 in cash was taken, along with a little more than $27,000 in checks and some documents, including a land deed in Estate Northstar.
"What hurts more, here we are working feverishly to prepare for the Agrifest and some scumbag lowlife is going to take advantage," Nelson said.
"It was a crime of opportunity," Nelson said of the theft.
"We don't usually keep much cash there. More than half of the cash was from the same day and with everything going on, we missed the time to get to the bank that afternoon," he said.
The safe has a combination lock, "so that should give some complications," Nelson suggested.
The loss of the cash comes at a poor time as they make final preparations for Agrifest. Nelson asked if anyone knows anything about it, to let the police know.
"But we will not be discouraged and will not let Virgin Islanders be discouraged. We are all looking forward to this annual fair with much anticipation. And we are getting ready and cranked up for next year, which will be our 50th year," he said.
According to V.I. Police Department spokesman Toby Derima, police are investigating and VIPD Forensic Unit detectives processed the scene for evidence. VIPD and the Department of Agriculture are asking members of the community who may have information that will lead to finding the perpetrators of this act to call 911, the Crime Tip Line at 340-778-4950 or the anonymous tip service, Crime Stoppers USVI, at 1-800-222-8477.