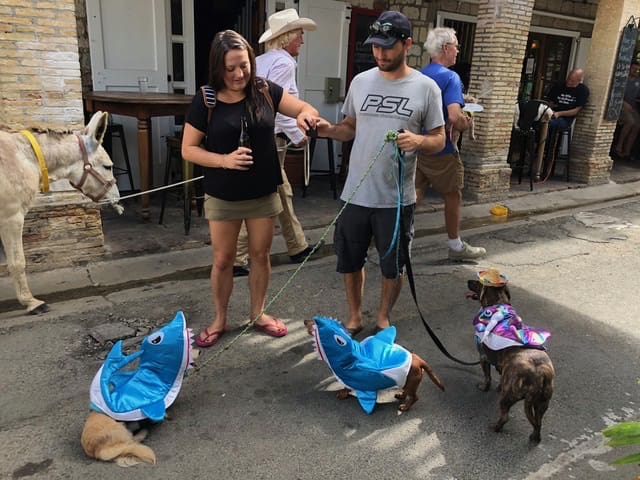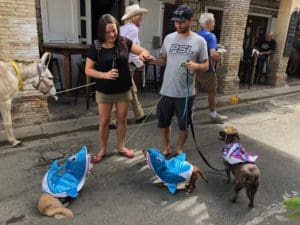 The annual Krewe de Barkus parade on Saturday featured 44 canine superheroes, and their owners, along with dogs from the St. Croix Animal Welfare Center competing for a trophy, but more than that catching up with other dog lovers and letting the puppies frolic.
The parade, which began in 2004 or 2005, was led this year by John McCoy, Krewe captain, dressed in an orange dog suit, and longtime Krewe member, Val Stiles.
The dogs and people, most following the superhero theme, formed a loose line behind with frequent gaps while dogs and people greeted each other.
"The purpose is to showcase shelter puppies and we actually got an adoption this year," Dee Ulrich, spokesperson for Krewe, told the Source.
The funds that are raised help pay for advertising and posters. This year Real Cruzan Cats also was awarded some cash, Ulrich said.
Glassmaker Jan Mitchell donates the trophies every year, she added.
The 2020 winners were:
Best Overall: Chris & Renee Sublett
Children's category:
1st Place: Alice Kuo
2nd Place: Scott Roth
3rd Place: David Hardetz
Adult Category:
1st Place: Irene Homa
2nd Place: Steffan Larsen
3rd Place: Frank Weatherwax