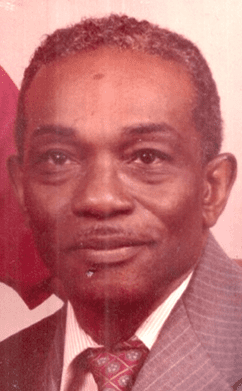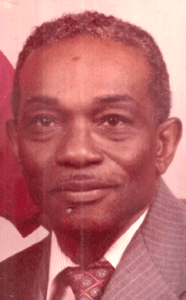 Ernest C. Roper of St. Croix died on Jan. 22. He was 88 years old.
He was preceded in death by his mother, Anna Roper; father, Isaac Roper; sisters: Pancita Roper-Milliner and Nevilla Roper; brothers: Joseph Roper, Charles Roper and Noel Roper; sister-in-law, Clarice Roper; and nephew, Gregory Roper.
He is survived by his spouse, Winona M. Roper; daughter, Myrna T. Roper-Matthew; brother, Rolando R. Roper; son-in-law, James R. Matthew; sisters-in-law, Josephina Roper, Myrtle Roper and Oraine Roper; nieces: Nolyn, LaVerne Ramkisson, Hazel Roper, Beverly Roper-Archer, Joycelyn E. Roper,  Lydia Roper, Hazeline Roper-Titre, Donna Roper Roach, Sandra Brown, Vanessa McKinney and Joyce Pemberton; nephews: Kevin, Joseph Roper Jr., Miguel Roper, Glenn Roper, Anselmo Roper, Kenneth Roper, Darrin Roper,  Leon Roper, David Roper, Everett Roper and Errol Smith; and other family members too numerous to mention.
The viewing will take place at 10 a.m. followed by a funeral service at 11 a.m., Monday, Feb. 3, at Peter's Rest Seventh-day Adventist Church. Interment will follow at Kingshill Cemetery – Veterans Section.