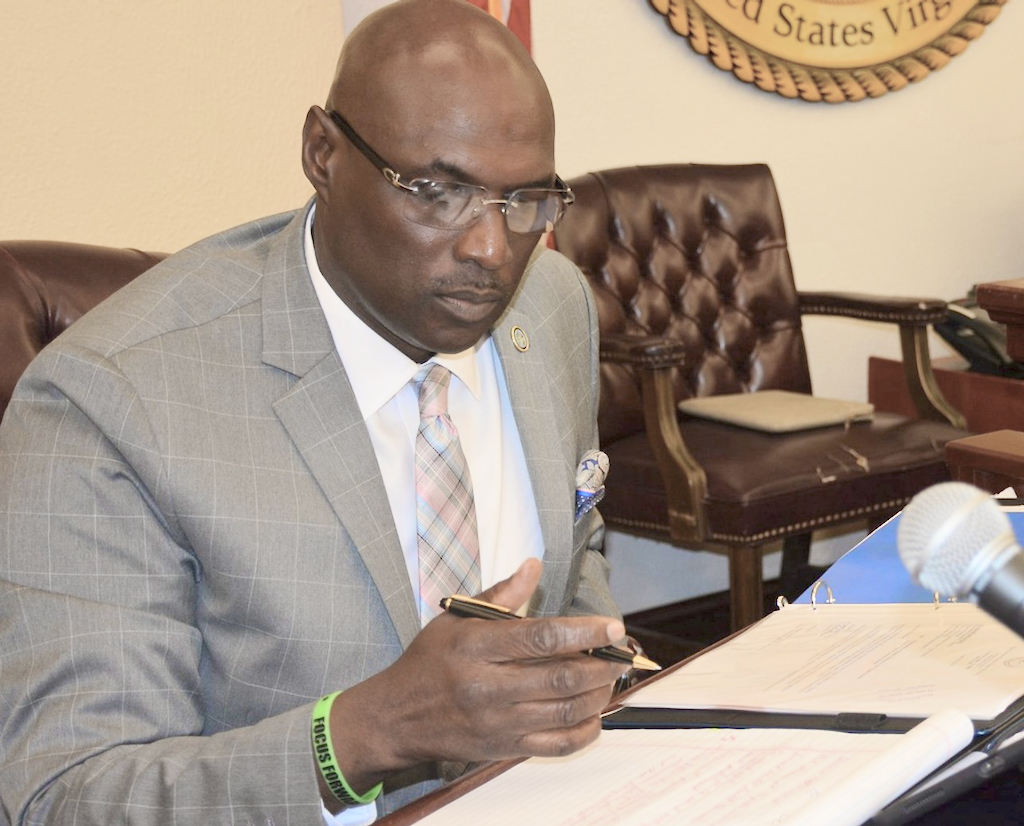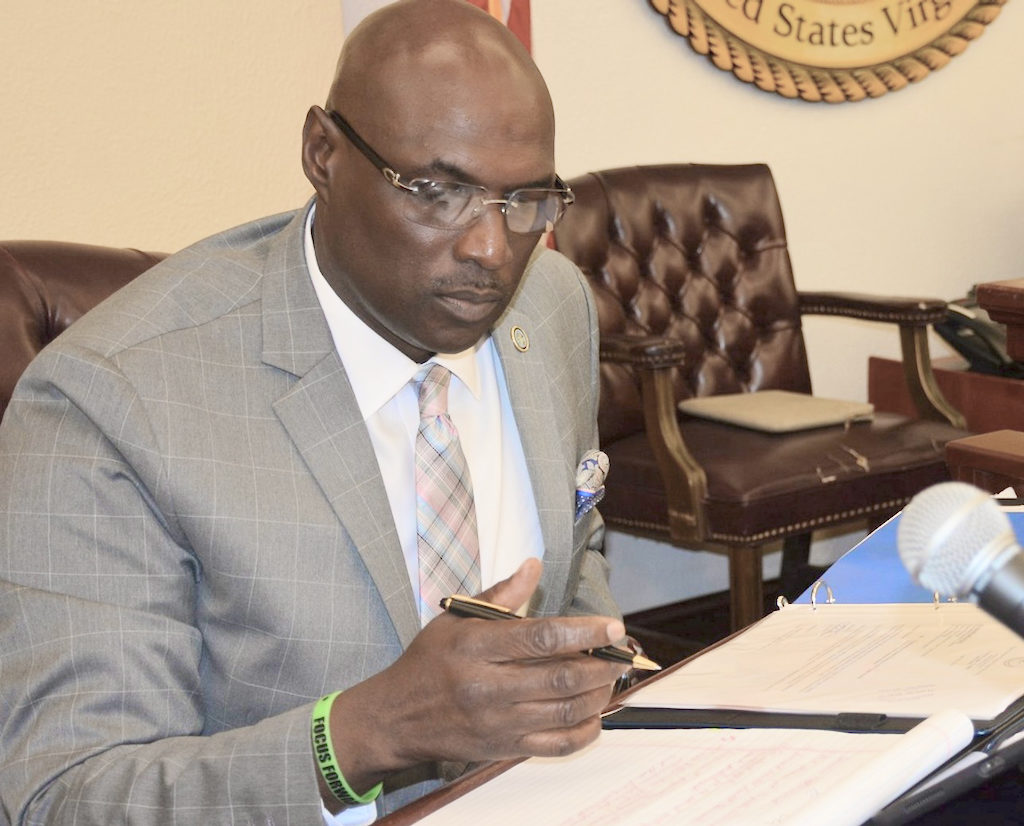 Senators voted Tuesday to hold a bill that aims to allow government workers who left regular, protected classified government jobs for high-pay at-will exempt jobs to return to regular, protected government work, if they have 10 years of service.
Bill sponsor Sen. Novelle Francis Jr. said he wanted to stop top-level employees from leaving the territory for better jobs by preserving their job rights.
"Today we are going to be hearing a lot of buzzwords: exempt, classified and unclassified employees. But this bill is really about job security and job preservation," Francis said.
According to Francis, he proposed the bill because numerous employees leave government service after serving in exempt positions. Being "exempt" means a person can be fired or let go at any time. They are exempt from union contracts and other government job protections. Francis said this contributes to "brain drain," with the government losing some of its best employees.
Francis said because the U.S. Virgin Islands is a small community, with a small private sector, when a new administration comes in and exempt, at-will employees lose their jobs, those highly experienced people are often forced to leave the islands for work.
Chief Labor Negotiator Joss Springette testified against the bill.
"It will diminish or eliminate the Personnel Merit System regarding among other things, competitive hiring and promotion of classified employees. It will also affect the terms in collective bargaining agreements that the government and union can negotiate," Springette said.
Sen. Donna Frett-Gregory asked how the bill would impact collective bargaining agreements.
"It would definitely mean there would be a number of changes that have to be made, a number of rights that may be eliminated," Springette said.
Springette said the bill could disrupt the promotion process, seniority protections and the order of layoffs, "in that an individual who is returning from exempt service and may be more senior to someone who remained in classified service for their career."
"A lot of the contracts have … provisions that would be affected. I could imagine getting a number of requests for negotiations on specific contracts, even if they are current, if this bill is passed as it is written," Springette said.
Division of Personnel Director Dayna Clendinen also testified against the bill, saying it would let some employees remove their retirement contributions despite serving more than 10 years in government.
"The 10-year threshold is critical as employees often vest at this mark. However, there are times when an employee will not vest after ten years of service and is entitled to remove their contributions from the retirement system upon separation."
Clendinen said this happens with breaks in service and periods of leave without pay.
"As written, this bill allows a non-vested 10-year employee to remove their retirement contribution and still assert the protection of this bill," Clendinen said. She recommended changing the bill so that it only allows vested government pension plan participants.
Clendinen said the bill, in its current form, requires the government to give the returning employee a job at least as good as the one they left for a high-paid exempt position. But their old job may not exist anymore. So Clendinen suggested if the old job is not available, the government offer a comparable one for which the individual should have five days to decline or accept.
Voting to hold the bill were Sens. Frett-Gregory, Kurt Vialet, Allison DeGazon and Janelle Sarauw. Sens. Kenneth Gittens, Steven Payne Sr. and Stedmann Hodge Jr. were absent from the vote.