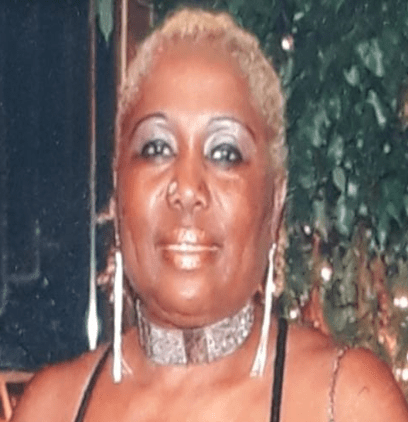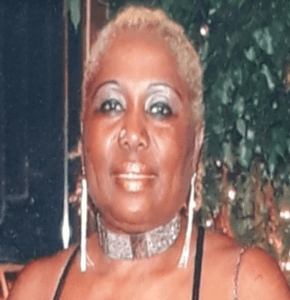 Julia Lenorid Dover, also known as "Mary," died on Dec. 24 in
Atlanta, Ga. She was 73 years old. She was a native of Pares Village, Antigua, and resided for many years in St Croix, New York and Atlanta, Ga.
She was preceded in death by her mother, Bernice Osborne; father, James "Darkie" Dover; son, Ian "King" Samuel; sister, Veronica "DODO" Cole-Tomlinson.
She is survived by her sons: Dwayne Algee "Dee Black" Samuel (Ga.) and Craig "Bushie Bash" Cornelius (Ga.); daughters-in-law: Erica Cornelius and Denise Samuel. grandchildren: Deanjay, TJ, Janiah, Kemanie, Simone, Fantasia and Semaj; great-grandchildren: Deniah, Zacari, Isaiah, Levi and Lucas; sister, Ruthlyn Dover (ANU); brother, Rawlie Dover (ANU); aunts: Celestina Joseph (Ga.) and Viola Jackson (N.Y.); and nieces: Karen Donna Tomlinson-Simon and family, Joan Tomlinson, and Tonia Tomlinson-Gordon and family.
She is also survived by nephews: Dorance Tomlinson and family, Eardley Tomlinson and family; many cousins: Juliet Knight and family, Janice Rose and family, Conroy aJames, Melrose Joseph and family, and Samuel Joseph and family, Virginia Ventura, Harella Goodwin and family, Fletcher Andrew, George Anthony and family, Roy Romeo and family, Edris Thomas-Horsford and the Thomas family, Iwilda Forde-Greenaway and family, Tracey Forde-Athill and family and Eren Forde-Martin and family.
Other survivors include more cousins: Devon Forde and family, Cheryl Nathaniel-Andrew and family and Connie Bowers and The Bowers family in ANU and Georgia; friends: Rupert "Tall Boy" Simon, George "KACO" Thibou, Whitfield "Shenge" Jarvis, Teniel Miller, Orna Walker, Errol Samuel, Clytie Jarvis and family, Samuel Ambrose, and Rosemary Williams and family; as well as many other relatives and friends too numerous to mention.
 Mary was a former member of the Antigua and Barbuda Association and a past president of the Unique Tropical Sports Club.
A viewing will be held at 9 a.m. and a funeral service at 10 a.m., Tuesday, Jan. 28, at St. Peter's Episcopal Church, 79 Estate Castle Coakley, Christiansted. Interment will follow at Kingshill Cemetery.