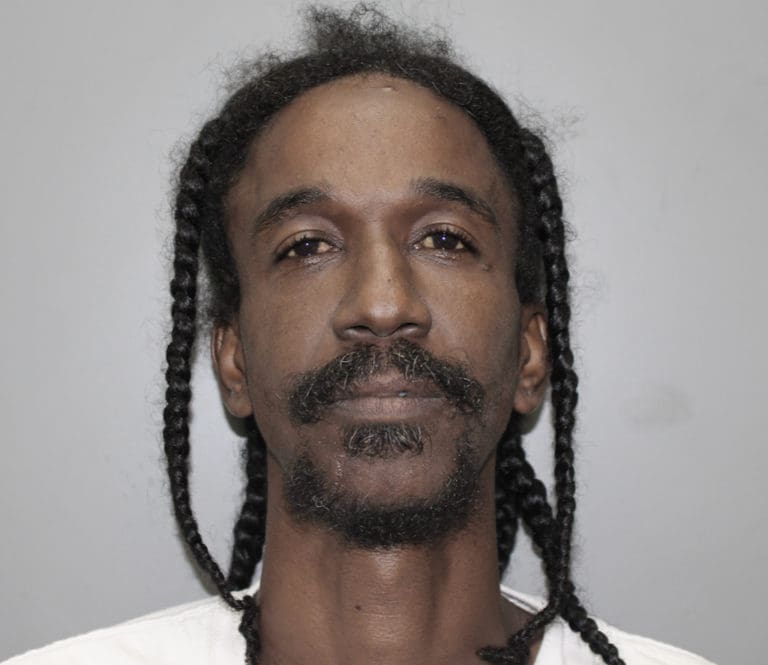 Officers of the Virgin Islands Crime Initiative on Jan. 9 arrested Albert Douglas Jr., age 41, of Tutu Valley, and charged him with possession of an unlicensed firearm, possession of a controlled substance with intent to distribute and possession of ammunition.
According to the VIPD, officers attempted to conduct a traffic stop on a vehicle driven by Douglas on the Donoe Bypass. After stopping and exiting the vehicle momentarily, Douglas got back into the vehicle and left the scene. Officers followed him to Estate Wintberg, where he was detained and his vehicle searched. Officers found a controlled substance packaged for distribution and ammunition in the vehicle, and a pistol with a high-capacity magazine nearby.
Officers were able to match the ammunition found in the vehicle with what was found in the weapon and concluded that Douglas had possessed of the weapon.
Bail for Douglas was set at $25,000. Unable to post bail, he was remanded to the Bureau of Corrections pending his advice of rights hearing.
Police urged anyone with information about the incident to call 911, the Criminal Investigation Bureau at 340-774-2211 or the anonymous tip service, Crime Stoppers USVI, at 1-800-222-8477.