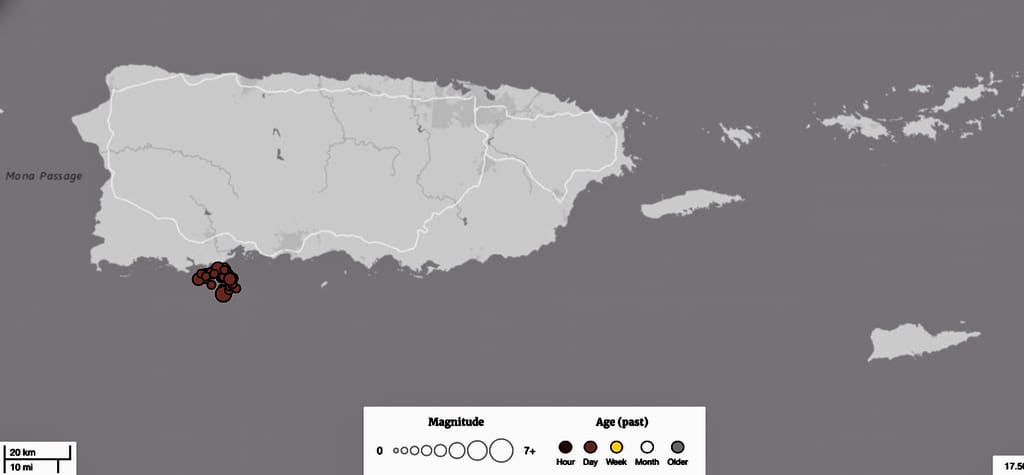 A cluster of earthquakes, the most severe of which measured a 5.8 on the Richter scale, struck Puerto Rico on Monday and Tuesday, Jan. 6 and 7, causing some damage but no risk of tsunami, no deaths and no damage to the nearby U.S. Virgin Islands.
The 5.8 temblor struck in the morning of Monday, Jan. 6, just off the southwest coast of the big island. It reportedly destroyed Punta Ventana, a natural arch off the southeast shore that was a popular tourist attraction.
The quakes caused some power outages, according to reports in USA Today and other news outlets.
A V.I. Source writer currently in San Juan was woken up by the shaking Monday morning.
At 5:41 a.m., a 4.6 temblor struck the same general area, and smaller tremors occurred throughout the day.
No damage was reported in the USVI. Many residents did not feel it at all.